Over 67% of Covid-19 patients at HCM City Covid-19 Resuscitation Hospital need psychological support
According to a survey by the Covid-19 Resuscitation Hospital in HCM City, up to 67% of patients said they wanted to have psychological counseling.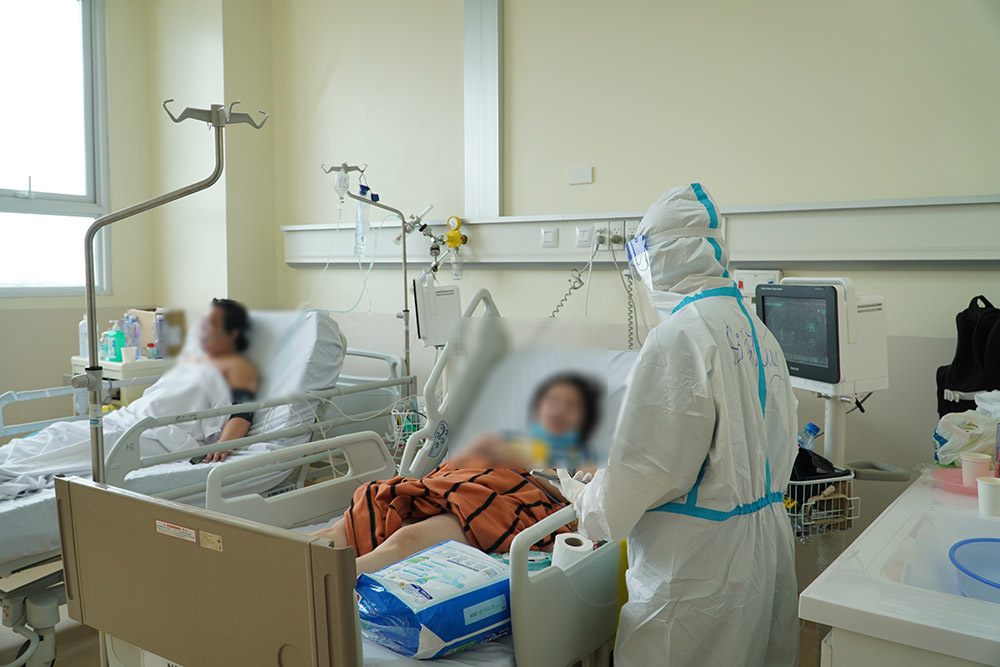 Psychologist Tri Thi Minh Thuy talks with a severe Covid-19 patient who has recovered from the disease and is about to be discharged from the hospital. Photo: Cho Ray Hospital.
According to the survey, 20% of the patients suffered depression, 53.3% with anxiety disorder, and 16.7% with stress.
In particular, up to 66.7% patients who needed High Flow Nasal Cannula (HFNC) suffered from depression. Similarly, 66.7% patients who had to breathe oxygen through a mask or mechanical ventilator suffered from anxiety disorder.
As many as 67% of patients wanted psychological counseling during treatment and after being discharged from the hospital.
The hospital has invited psychologist Tri Thi Minh Thuy from the University of Social Sciences and Humanities, Ho Chi Minh City, to survey and provide psychological treatment support for patients at the hospital.
"When they go to the hospital for Covid-19 treatment, patients have to be away from their families and fight the virus alone to survive so it's easy to cause sadness and loss of appetite," said Dr. Thuy.
"Seeing me, many patients remained still. I said if you agree to talk to me, please give me a sign. They understood what I was saying but did not do anything. I had to help them eat and drink, talk to them, give them a massage, then they began to open their hearts," she said.
After getting into contact with many severely ill Covid-19 patients, Dr. Thuy concluded that they suffered from anxiety, panic attacks, or depression. This is why they need a psychologist.
Tu Anh

Hundreds of Covid-infected kids are being treated at Children's Hospital 2 in HCM City.

This is a leading hospital in Vietnam that uses an air-conditioning system in Covid-19 patient rooms, with a one-way ventilation system to help limit the spread of the virus and prevent cross-infection.