Over 190 people to be summoned in pharma case

The Supreme People's Court in HCMC will summon more than 190 people to an appeal hearing for a case involving pharmaceutical firm VN Pharma's sales of fake cancer drugs.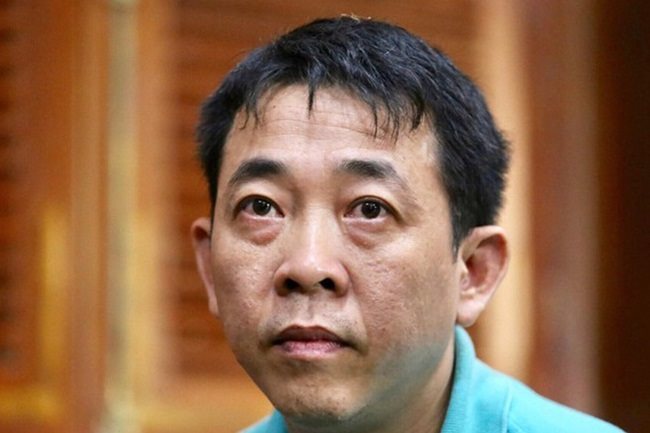 Nguyen Minh Hung, former chairman and general director of Vietnamese pharmaceutical firm VN Pharma – PHOTO: PLO
The hearing was scheduled to last for two days, starting February 10, Nguoi Lao Dong newspaper reported.
On October 1 last year, after one week of deliberations and trial proceedings, the HCMC People's Court delivered its verdict against former VN Pharma chairman and general director Nguyen Minh Hung and 11 other defendants.
Accordingly, Hung will spend 17 years behind bars. Vo Manh Cuong, the then-director of H&C International Trading Shipping Co., Ltd, received a 20-year jail term.
Former deputy general directors of VN Pharma Nguyen Tri Nhat and Ngo Anh Quoc were handed down sentences of 12 years and 11 years behind bars, respectively.
Other defendants received non-custodial sentences of three years or prison sentences of up to seven years.
Hung did not file an appeal, while others asked for clemency.
The court also asked the Ministry of Public Security and the Supreme People's Procuracy to quickly determine the role played by Raymundo, a Filipino drug trader, in the case. In addition, the Ministry of Health must review the prices of medicines, especially imported ones, and make appropriate adjustments.
Hung was aware of the strong demand for cancer drugs in Vietnam in 2012, so he discussed the issue with Cuong. The pair decided to import a cancer drug, called H-Capita 500mg caplet, from Canada-based producer Helix Pharmaceuticals Inc, which was later identified as a phony firm.
The Canadian firm could not provide standard documentation for the drug, so Hung and his staff commissioned a set of fake papers to apply for a license from the Vietnam Drug Administration, under the Ministry of Health, to import 9,300 packs of the drug.
The value of the drug batch they had traded was only US$251,000, but they had raised prices to US$572,000. Hung ordered his accomplices to raise the price of each drug pack from US$27 to US$75.
The H-Capita batch was said to be low-quality, fake drugs without clear origins.
Hung was identified as the mastermind of the case, while Cuong acted as a broker for VN Pharma to purchase the drug.
In September last year, Ministry of Public Security investigators pressed charges against officials at the Drug Administration of Vietnam and other relevant agencies as they had acted irresponsibly in allowing the import and distribution of counterfeit cancer drugs.SGT

Nguyen Minh Hung, former general director of Vietnam Pharma JSC (VN Pharma), was sentenced yesterday to 17 years in prison by the HCM City People's Court for importing fake medicine for cancer treatment.  

Pharmaceutical stocks are experiencing an upsurge as fears of coronavirus have boosted demand for healthcare products and services, lifting demand for shares.