No place for black credit in HCM City

Lieutenant General Le Dong Phong, Director of the Ho Chi Minh City Department of Policy, speaks to Thanh Niên (Young People) newspaper on his agency's commitment to tackle 'black credit' in the city.
Police investigate 210 loan shark gangs
New directive issued to fight 'black lending'
VN's biggest ever illegal 'black credit' discovered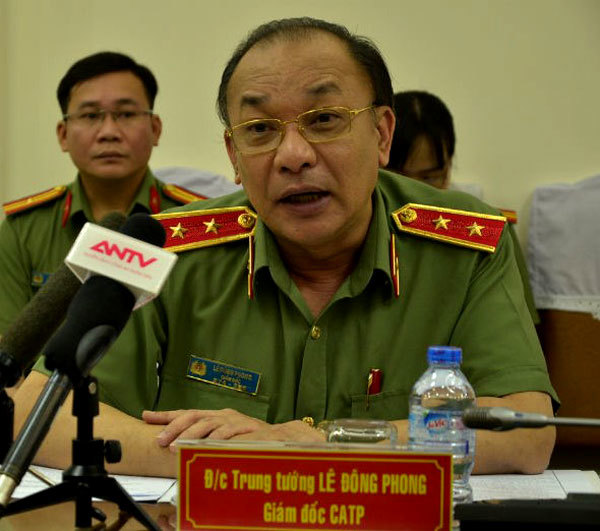 Lieutenant General Le Dong Phong.
Why do people look to black credit when they need money?
In real life, cash demand from organisations/individuals is diverse. Of course, we cannot rule out the cash demand for gambling or other illegal activities. One of the reasons many people don't want to borrow money from official lending agencies, including banks, is due to their cumbersome procedures and not everyone meets their legal requirements.
This is a loophole leading to the active operation from the black credit market. Many people are well aware of the risks which are likely to occur if they borrow black credit, but they have to accept such risks, including the payment of higher interest rates than those from registered institutions.
The black credit market has been around in HCM City for many years, why have the police not stamped it out?
We all know black credit has caused heavy negative consequences to society and has left severe negative consequences on law and order in the city. In many cases, when borrowers have failed to pay back their debts, the lenders have hired hooligans to harass them and even threaten their lives or families, particularly their small children.
According to the HCM City Police Department, in the first six months of 2019, they handled nine black credit cases and took eight cases to court featuring 17 suspects.
In the same period, the HCM City police made a list of 962 people who were suspected of involvement in black credit and some 864 telephone numbers used in black credit operations.
Can you explain why only eight black credit cases were brought to court?
If we want to bring any criminal case to court we must have all the evidence, including documentation indicating the criminals have violated the laws in accordance with our Criminal Code.
However, as I have mentioned above "black market" activities are relating to the encroachments of several laws - yet at different degrees of seriousness. That's why when a case is reported, we have to carry out many activities to verify their criminal levels in accordance with the law. Only when we have all the criminal evidence in line with the law, can we take them to court.
In the fight against the black market credit, we have to co-operate with various Government agencies. We can't do the job by ourselves.
How do you respond to the claim that a key reason for the spreading of black credit is that the law has not been strictly upheld?
Whatever policy we have applied, we all need to verify the relationship between the causes and their effects, and who are the implementers - individuals or organisations? And have the policies been strictly implemented in accordance with the law?
The handling of the black market credit is very complicated. We have tried hard to solve the problem, yet, until now it is not up to our expectation as borrowers have often refused to co-operate with authorities for one reason or another.
What is the role of the local police in protecting people when their lives are in danger from hooligans?
Our policemen are all lawful officers.
In any operation in law encroachment incidents, we have enjoyed strong support from the people.
The HCM City Police have held many meetings with the people and told them what they should do when a bad situation happens to them or their family. We have also set up a telephone hotline for the people to contact us whenever they need.
VNS