nCoV virus strain in HCM City appears for first time in Southeast Asia
The SASR-CoV-2 virus strain found in patients who are employees at HCM City's Tan Son Nhat airport appear for the first time in Vietnam and Southeast Asia.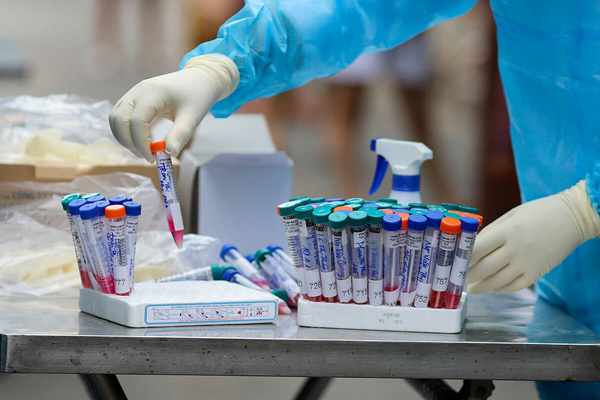 On the afternoon of February 12, doctor Nguyen Van Vinh Chau, Director of the HCM City-based Hospital for Tropical Diseases said that the hospital had just sent a quick report to the Department of Health of Ho Chi Minh City and the Department of Preventive Medicine on genetic analysis of the SAR-CoV-2 virus.
Accordingly, the virus strain found in Tan Son Nhat airport staff is the strain that has appeared in Vietnam and Southeast Asia for the first time.
The results of genetic analysis of the virus samples collected from three patients at Tan Son Nhat airport have a similarity of over 99.95%. Patients at the airport are likely to catch the virus from a same source.
The genetic analysis showed that the SARS-CoV-2 variant is A.23.1, which was first found in the African country of Rwanda in late October 2020.
This variant has just been found in a few other countries around the world such as the US, the United Arab Emirates (UAE), Australia, several countries in Europe including the UK and Denmark. However, no abnormal developments have been reported in those countries.
The SARS-CoV-2 variant found in the patients at Tan Son Nhat International Airport is not the one found in the UK with high infection speed (B.1.1.7) or the one detected in South Africa.
The report was provided by the Research Team of the Hospital for Tropical Diseases - Oxford University Clinical Research Unit.
Lien Anh

Facing the complicated situation of the Covid -19 epidemic, HCM City Chairman Nguyen Thanh Phong has ordered temporary closure of establishments providing non-essential services in the city as from 12am on February 9 until further notice.