More officials charged for exam scandal

The Ministry of Public Security (MoPS) on Saturday arrested a former official of Hoa Binh Province Police for taking advantage of his position and rights while on duty.
Ministry vows to strictly deal with Hoa Binh exam scandal
Hoa Binh's officials get warnings after exam cheating scandal
Ministry postpones punishment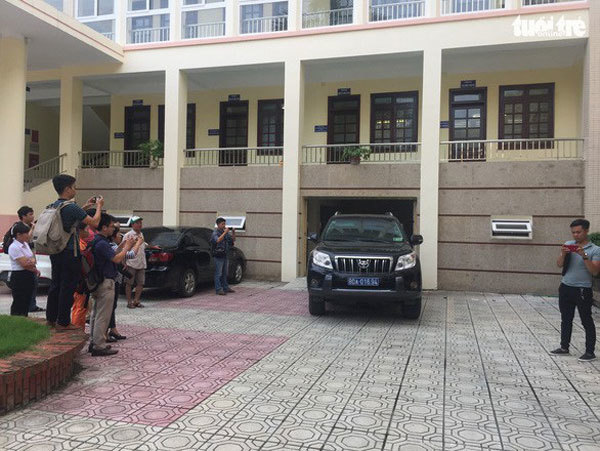 Investigative police enter the Hoa Binh Department of Education and Training to search offices of people related to the exam scandal. — Photo tuoitre.vn
Khuong Ngoc Chat, 44, was former head of the Internal Political Security Division under the Hoa Binh Police.
Also related to the case, the MoSP last Friday prosecuted six people who were teachers and leaders of different divisions under the Hoa Binh Department of Education and Training for the same offense.
The ministry also began legal proceedings against Do Manh Tuan, deputy principal of the Lac Thuy District Boarding School for Ethnic Minority Students for receiving bribes, and Ho Chuc, a teacher of the Thanh Ha High School for giving bribes.
All of the charges were related to the national high school graduation exam scandal last year.
The scandal was brought to light when Hoa Binh and Son La provinces' maths scores were found to be some of the highest in the country in the 2018 high school exams.
The Ministry of Education and Training (MoET) re-marked 140 tests from 56 students and concluded the final marks had gaps ranging by between 0.2 and 9.25 points from their actual scores. The maximum score on each individual test is 10. One student had their total score increased by 26.45 points.
VNS