Many HCM City apartments embroiled in parking space disputes

Many tenants at Phuc Yen Apartments in HCM City have questioned the Department of Construction's action in turning over the more than 1,400sq.m basement parking lot to Phuc Yen Real Estate and Investment JSC, the tenement's developer.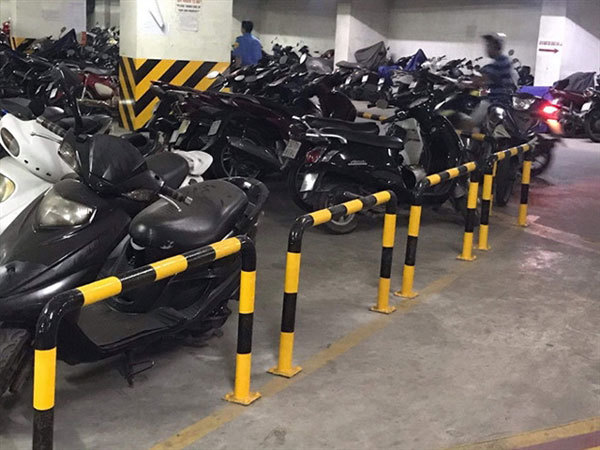 The parking space at the basement of Phuc Yen Tenement in HCM City's Tan Binh District. 
Hong, one of them, said since the apartments were handed over nine years ago, the city Department of Construction has promulgated several decisions to hand over ownership of areas in it to its developer without seeking tenants' opinions.
In October 2017, it granted ownership of the 1,417.7sq.m tenants' parking space to the developer, who has fenced it off and increased parking rates, she said.
The fence also affects fire safety in the entire building, she added.
A similar situation obtains at The Everich Infiniti Apartments in District 5 with the developer, Phat Dat Real Estate Development Corporation, announced it plans to sell 155 parking spots of around 10sq.m each for VND500 million each.
Shortly afterwards, the tenants protested saying the parking lot in the basement is collectively owned by all the tenants.
Tenants in blocks A10 and A11 of Ehome 3 in Binh Tan District have been persistently asking the developer for parking space since they now have to park their vehicles elsewhere.
In the past, basement parking lots in apartments were collectively owned by all the tenants, but later the regulations were amended and ownership of the parking space depended on each project and conditions of sale.
Hoang Thu, director of a law firm, said these "unclear" regulations are to blame for the recent disputes relating to the ownership of parking spaces in many apartments.

Large car parks can be seen as a big plus for real estate projects in urban areas.
VNS