Man arrested for smuggling foreigners into Vietnam
The man confessed to own three companies sponsoring the entry of foreigners in Vietnam as experts.
Danang city police have arrested a man for bringing foreigners into Vietnam illegally in the guise of experts.
Nguyen Tran Anh Tuan, 34, who hails from the south-central province of Binh Thuan, was detained on May 12 and prosecuted yesterday. He is charged with "brokering illegal entry, exit, or stay in Vietnam".
Police searched Tuan's house and several business offices involved in the ring.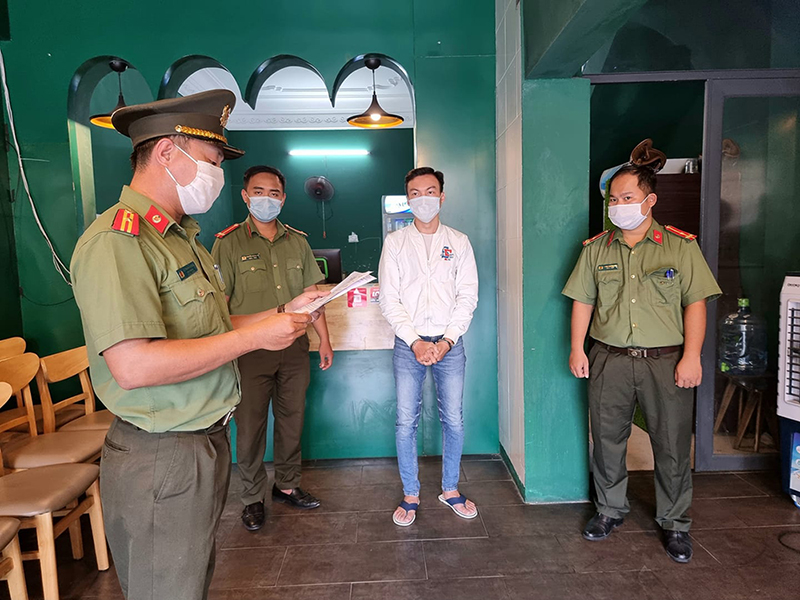 Officers read the arrest warrant for Nguyen Tran Anh Tuan. Photo: Danang police
Tuan confessed to own three companies sponsoring the entry of foreigners in Vietnam as experts. For the job, he was paid US$2,400.
Previously, the police raided some apartments at The Point Villa on Truong Sa street in Ngu Hanh Son district on April 26 and caught 14 South Korean nationals who were staying there for the purposes different from those indicated in their visas.
In order to enter Vietnam, they only needed to send passport photos and paid US$2,500 each, while the rest of the job would be don by a South Korean man who claimed to be a doing business in Vietnam.
The man then contacted Tuan, whose three companies sponsored the group of South Korean nationals so that they could enter Vietnam as experts.
Tuan also faked the signature of Gan Gwang Eun, director of Main Trade and Service Company, to sponsor three South Korean nationals.
Tightening "loopholes" to curb illegal immigration
Vietnam has closed its borders to international arrivals to avoid Covid-19 spread since last March, but it still grants entry to diplomats, foreign experts, and Vietnamese repatriates.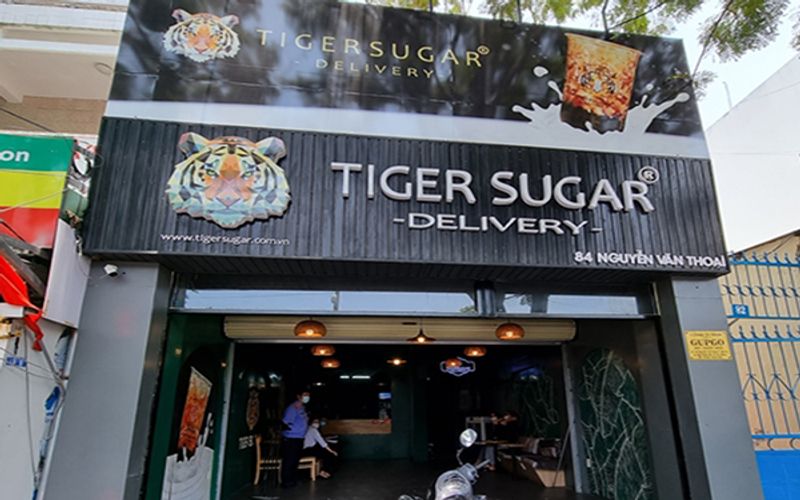 Tuan's company office is actually just a milk tea shop. Photo: Quang Hai
The country requires all arrivals from outside the country to undergo different forms of quarantine to stem the disease spread.
In the face of the serious evolution of the Covid-19 pandemic, Tuan's offense makes the disease prevention and control in Vietnam increasingly difficult.
The violation has shown that it is necessary to tighten the "loopholes" in regulations, strictly control immigration activities, especially to prevent, detect and handle illegal entries, illegal foreign immigrants, even in the name of "experts".
In order to tighten the regulations related to this issue, the Vietnamese government reactivated an interdisciplinary working group of five ministries in late April to screen foreign entries.
The working group includes the Ministry of National Defence, the Ministry of Foreign Affairs, the Ministry of Public Security, the Ministry of Health and the Ministry of Transport.
These ministries will consider each case foreign experts who will be allowed to enter Vietnam in an effective and safe manner.
In a new move, the Vietnamese government has assigned ministries to double-check the immigration procedures.
Hanoitimes

According to reports from the public security agencies of 39 provinces and cities, a total of 1,343 Chinese people have entered Vietnam illegally.

HCM City is tightening surveillance to detect illegal entrants from other countries, its People's Committee chairman, Nguyen Thanh Phong, said at a meeting of the city Steering Committee for COVID-19 Prevention and Control on April 26.