Malaysia closes hundreds of schools as haze hits unhealthy level

Hundreds of schools in Malaysia have been forced to close due to poor air quality, blamed on smoke drifting in from forest fires in neighbouring Indonesia.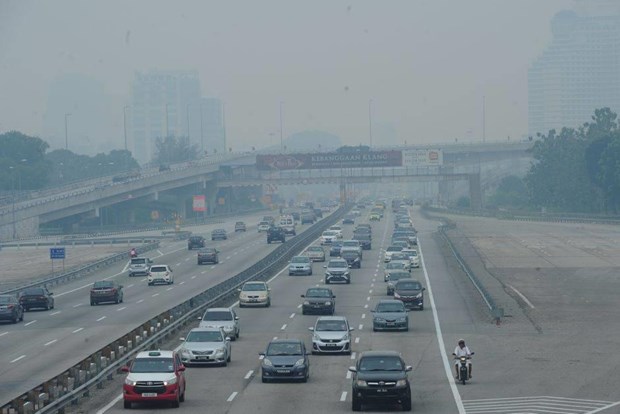 Haze blankets the sky along the Federal Highway near Shah Alam in Malaysia (Photo: Bernama)


Chairman of Seraman state's committee on education, entrepreneurship,industrialisation, investment and human capital Mohamad Rafie Abd Malek saidthe Air Pollution Index (API) in Port Dickson district reached unhealthy levelof 203 at 6 am on September 16.

The committee decided to close 50 primary and 15 secondary schools in thedistrict from September 17 to ensure safety for both teachers and students.
Meanwhile, a total of 138 schools in Selangor state were ordered to close onSeptember 17 due to the ongoing haze situation. The Education Ministry said theclosure would affect nearly 180,000 students in the districts of Sepang, HuluLangat, Klang and Petaling Perdana.
As many as 25 schools in Putrajaya were also forced to suspend classes onSeptember 17 as the API reading exceeded 200.
Air Pollutant Index(API) reading of between 0 and 50 is categorised as good, 51 to 100 moderate,101 to 200 unhealthy, 201 to 300 very unhealthy, and above 300 hazardous.
Last week, hundreds of schools in Malaysia were closed due to impact of smokefrom Indonesia's forest fires. Many areas, including Kuala Lumpur, have beencovered in haze, affecting local people's health.
In recent years, forest fires in Indonesia have caused trans-boundary haze inBrunei, Malaysia and Singapore./. VNA