Local residents warned not to stockpile ventilators, oxygen cylinders
The Ministry of Health has warned people not to purchase ventilators, oxygen cylinders, concentrators, or other similar medical devices to treat themselves at home
as these devices are not able to be operated independently and they also pose a high risk of explosion.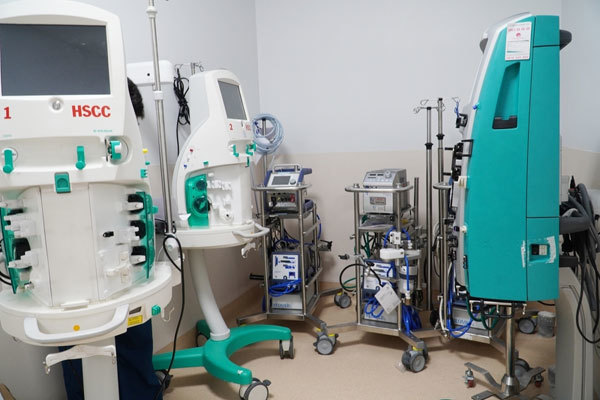 The mechanical ventilation system should be set up and monitored by health professionals.
Vietnam has confirmed more than 52,000 COVID-19 cases following the resurgence of the virus in late April. Ho Chi Minh City currently leads the way in infection numbers, recording more than half of the country's total at 32,000 cases.
The recent rapid spread of the Delta variant, a mutated strain of the SARS-CoV-2 virus first identified in India, has sparked a series of major concerns among the public. This has prompted many people to seek and purchase ventilators and oxygen cylinders in order to treat themselves at home.
Dr Nguyen Trong Khoa, an official of the Ministry of Health, pointed out that only COVID-19 patients suffering from respiratory failure require ventilators to support their breathing.
However, not all patients need the use of mechanical ventilation, Dr Khoa stressed, citing the fact that among 80% of local patients showing no or mild symptoms, only 5% require oxygen support.
Furthermore, he added that all forms of mechanical ventilation must be set up and monitored by health professionals in order to ensure the effective running of the system, whilst also ensuring doctors are on hand to intervene at any time.
"We face no oxygen shortages and the Ministry of Health is committed to supplying sufficient oxygen-generating devices to patients," Dr Khoa told local media outlets, downplaying public worries.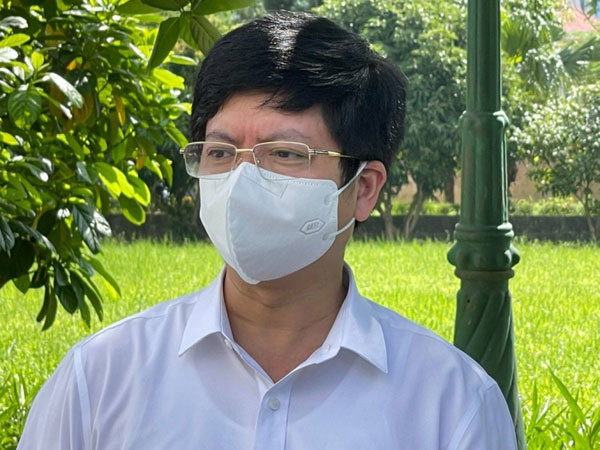 Dr Nguyen Trong Khoa, deputy director of the Treatment Department under the Ministry of Health.
"People should not stockpile ventilators, as it is not only a waste of money, but also creates a shortage of supply in the market, making domestic COVID-19 prevention and treatment efforts more difficult," he added.
According to the official, the Ministry of Health has examined and evaluated the capacity of local oxygen production, finding that the oxygen supply capacity from domestic production units is 30 times higher compared to the current demand in hospitals.
"People should not purchase or stockpile oxygen cylinders at home, for these devices cannot be operated by individuals and they also pose a high risk of fire and explosion," the health official concluded.
Source: VOV

As many as 189 people have tested positive for the SARS-CoV-2 virus in five localities across Vietnam during the past 12 hours, raising its national cumulative caseload to 17,052.

With the number of COVID-19 cases continuing to sharply increase and the national caseload surpassing the 40,000 mark, Vietnam is under pressure to do all it can to control the pandemic.