Lightning kills one, 5,000 homes flooded in Nghe An

Flooding has killed one and inundated more than 5,000 houses in the central province of Nghe An.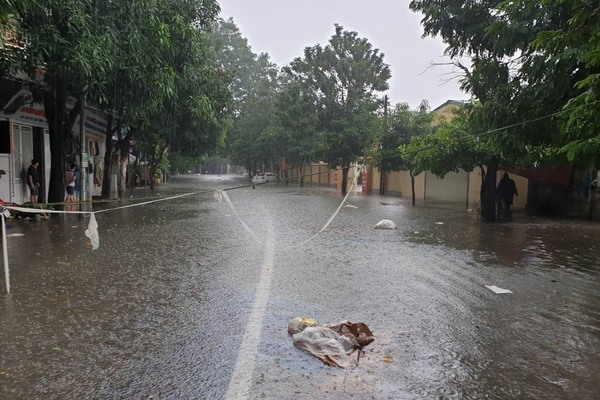 The severe flooding in Vinh City
The rainfall was estimated at nearly 1,000 mm on October 14-16.
Most of the streets in Vinh City have been put 0.3-1 metres underwater.
Four houses in Vinh City collapsed.
National highways 48E and 15 have been seriously flooded and faced landslides. Many roads in Hung Nguyen District face the same situation.
A 32-year-old man from Binh Phuoc Province was killed by a lightning strike when he visited his wife's hometown in Nghe An's Nam Dan District on Wednesday.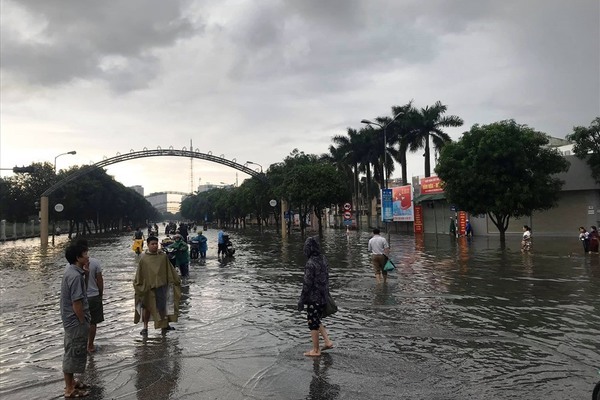 Flooding forces Ha Tinh schools to close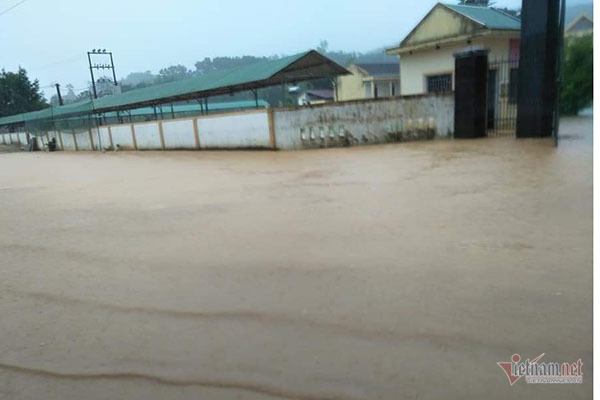 Hoa Hai Secondary School submerged under water
Thousands of pupils in Ha Tinh Province have been told to stay home as the schools have closed due to serious flooding.
Many streets and schools in Ha Tinh's Huong Khe District were flooded after heavy rains in the past two days. Phan Quoc Thanh, deputy head of Huong Khe Department of Education and Training, said over 1,500 pupils in Hoa Hai, Huong Giang, Phuong Dien, Phuong My and Ha Linh communes couldn't go to schools.
"Teachers at nursery schools in Ha Linh Commune had to stay at schools to clean up after the flood," Thanh said.
The department asked schools and teachers to keep close contact with parents to find the best solutions during these days.
In Huong Son District, up to 5,700 pupils had to stay home due to flooding. Nguyen Truong Giang, head of Huong Son Department of Education and Training, said, "The streets were heavily flooded. 5,700 pupils from 22 schools had to stay home."
According to Ngo Duc Hoi, head of Ha Tinh Steering Committee for Disaster Prevention and Search and Rescue, Ha Tinh will continue to have heavy rains on October 16 and 17. Flash floods and landslides may occur in mountainous areas while flooding has been warned for the low-lying lands.
Lao Dong/Dtinews

Flooding and tidal surges over the last few days have wreaked havoc in many localities of the southern region.