Inside the most modern Covid-19 hospital in Hanoi
This is a leading hospital in Vietnam that uses an air-conditioning system in Covid-19 patient rooms, with a one-way ventilation system to help limit the spread of the virus and prevent cross-infection.
The construction of the hospital for treatment of Covid-19 patients started on July 24, on an area of 3.5 hectares in Yen So ward, Hoang Mai district, Hanoi, with 500 beds. This is the second facility of the Hanoi Medical University Hospital and the highest level in the treatment of Covid-19 patients in Hanoi.
After one month of construction, the hospital officially opened on August 31. The hospital will have about 1,000 medical staff, including 272 doctors and 680 nurses. All patient rooms are equipped with CCTV systems to monitor the patient's progress.
Speaking at the opening ceremony, Deputy Minister of Health Do Xuan Tuyen emphasised that the COVID-19 pandemic continues developing complicatedly in the world and the region.
The fourth wave of COVID-19 infections with the Delta variant has rapidly spread in the country, doubling the risk of patients' hospitalisation, he said, adding that more than 400,000 infection cases have been recorded since July 19.
Facing the complicated developments of the pandemic, the Ministry of Health has decided to set up 12 intensive care centres nationwide. 
"The goal of establishing these centers is to improve the capacity of COVID-19 treatment, especially for severe and critical patients, and to minimise the number of deaths," he said.
Some photos of the newly-opened hospital: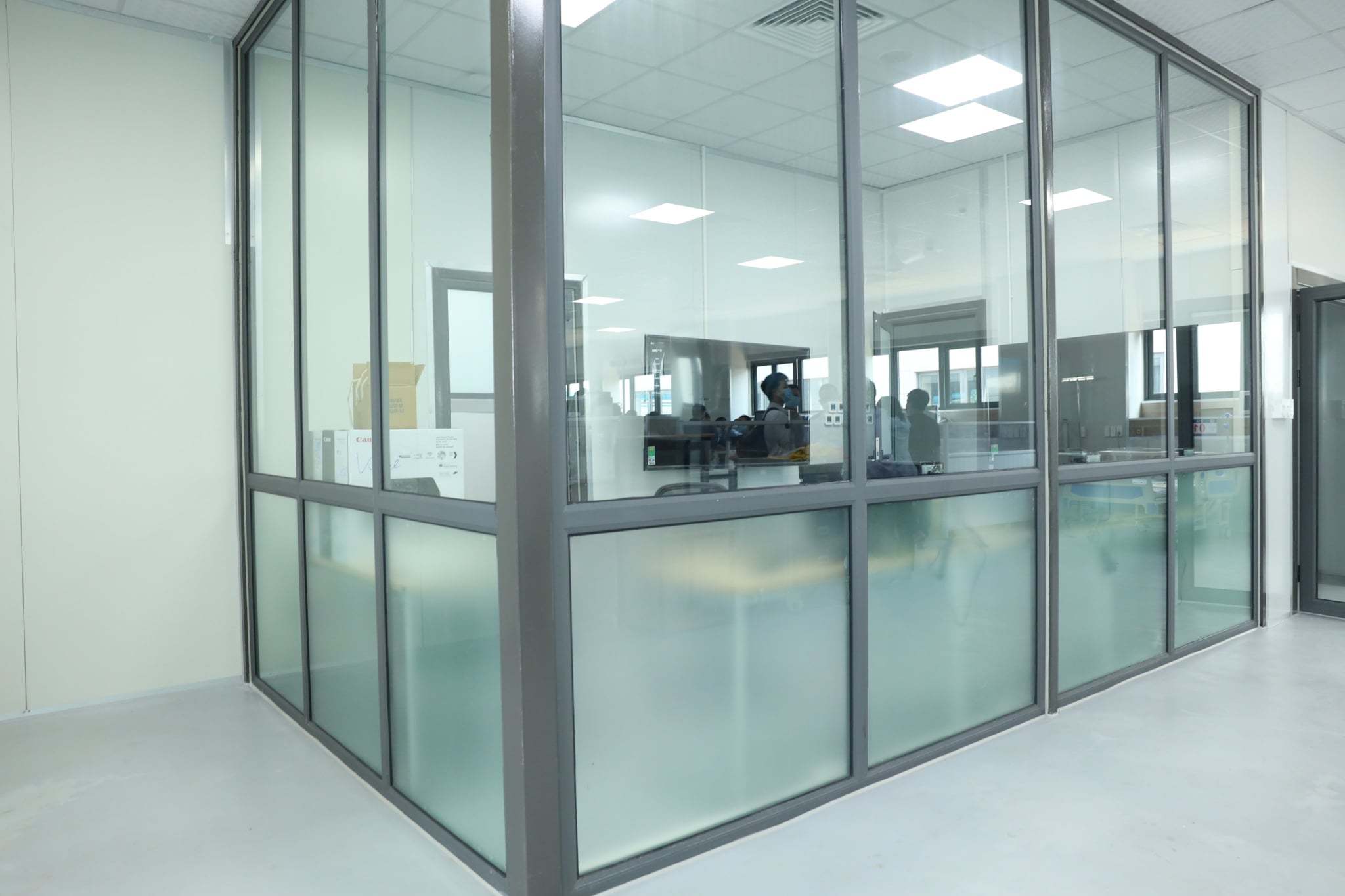 Photo: Hanoi Medical University Hospital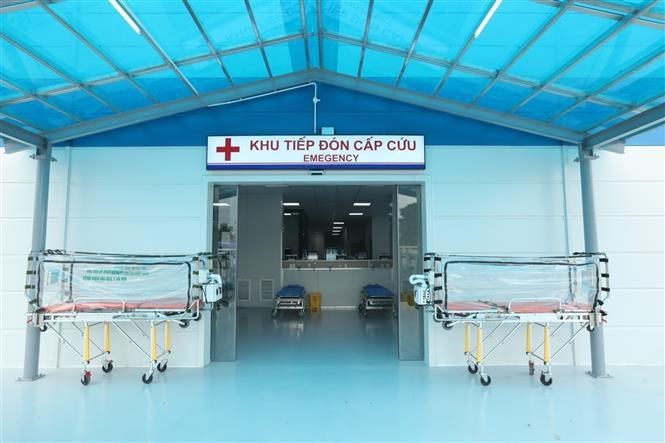 The emergency reception area (R1). (Photo: VNA)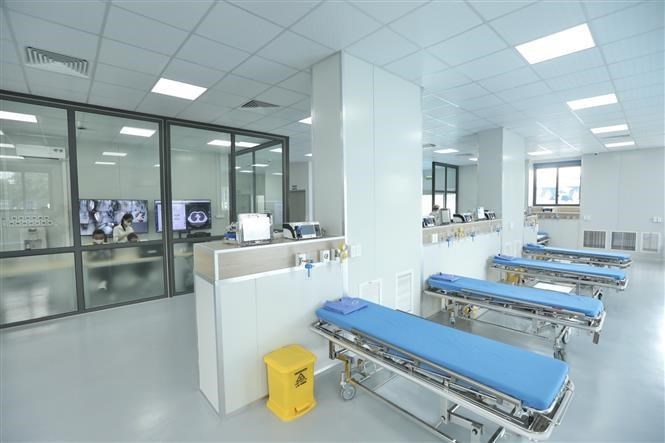 Located in Hoang Mai District on an area of 3.5 hectares, the hospital has 500 beds and all rooms are equipped with camera systems to monitor patients' condition. (Photo: VNA)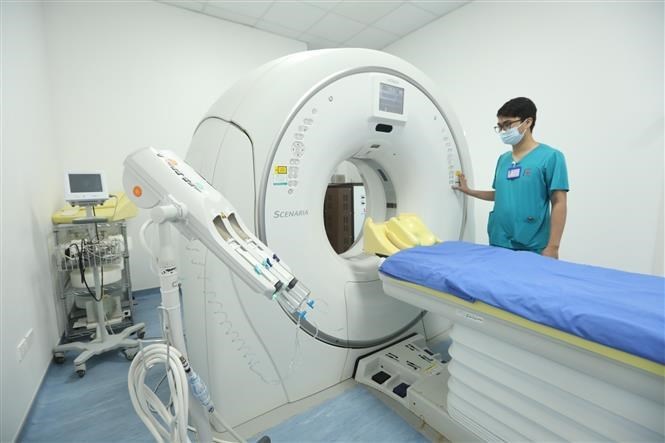 Ultrasound and CT scan machines are available in the emergency reception area and ready to serve patients. (Photo: VNA)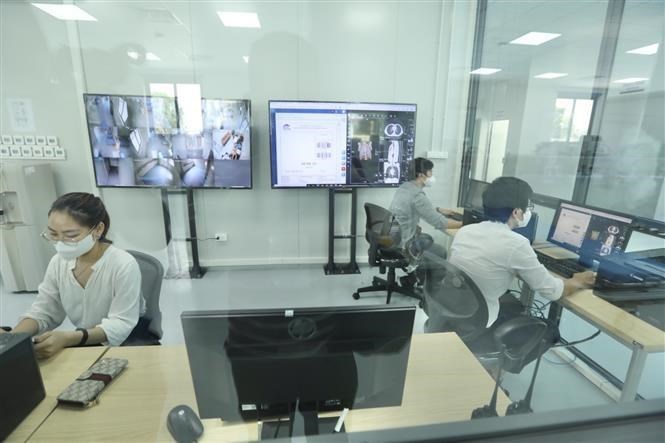 The hospital plans to have around 1,000 medical workers, including 272 doctors and 680 nurses. (Photo: VNA)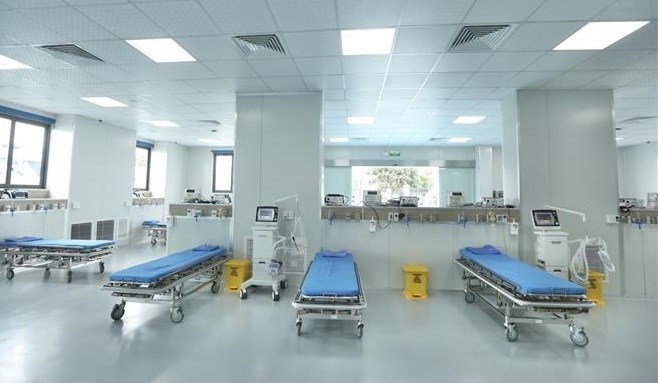 The inside of the emergency reception area. (Photo: VNA)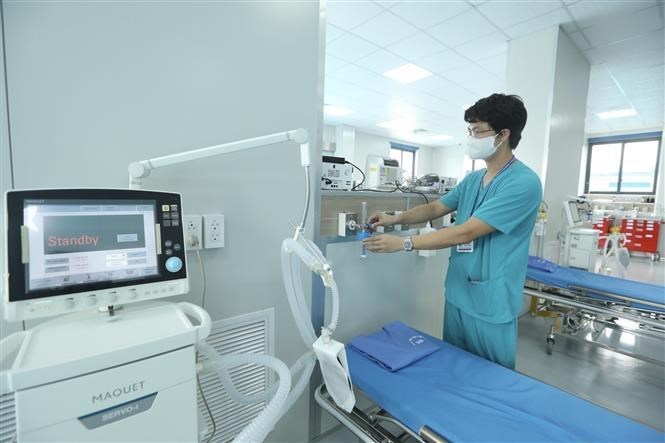 The inside of the emergency reception area. (Photo: VNA)
Ngoc Trang

Trinh Hoai Duc Gymnasium in Dong Da district has become a vaccination site. This is one of 10 vaccination sites organized under the model of a "field hospital" in the capital city.

HCM City authorities have recently asked the Ministry of Health and the Ministry of Finance to consider permitting private healthcare facilities to provide Covid-19 treatment services to patients on demand.