Increasing retirement age a sticky wicket

Bui Sy Loi, Vice Chairman for the National Assembly Committee of Social Affairs, speaks on increasing the retirement age in Vietnam.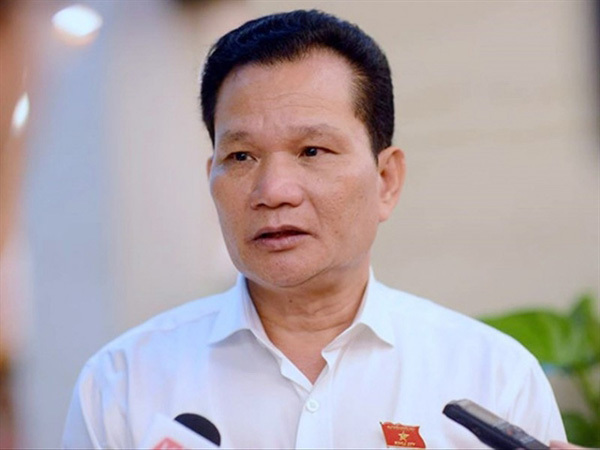 Vice Chairman for the National Assembly Committee of Social Affairs Bui Sy Loi. — Photo hanoimoi.com

According to the latest revised Labour Law, what is the retirement age for Vietnamese working people?
Article 169 of the Labour Code says men will retire at the age of 62 and women at 60. However, from 2021, a male employee who works in normal conditions will retire at the age of 60 and three months. Meanwhile, a female employee will retire at the age of 55 and four months. From then on, each year a working male will have to work an additional three months and a female will have to work for four more months. However, for any person with weak health or who works in a hazardous environment, they can retire years earlier.
Highly skilled workers can remain in their position for a maximum of another five years after reaching their retirement age if they so choose.
According to this roadmap, by 2028 Vietnam will have the first male worker retire at the age of 62 and then by 2035, the first female worker will retire at 60.
Many working people have expressed concern that they won't be able to work before they reach retirement. How do you respond to this issue?
Any change in a policy, be it small or big, will have impacts on many people. Of course, the impacts will come from different perspectives. The increase in retirement age will impact both working people and their families. So their worries are understandable. All working people want to work less and pay social insurance for a short period of time, yet when they retire, they want to enjoy a large pension. However, the social insurance fund has to follow the principle of contribution and entitlement. In other words, the more you pay the larger pension you will receive when you retire. This is a good welfare policy for elderly people.
For Vietnamese people, the average lifespan for a man nowadays is 72.1 years old and 81.3 years old for a woman. However, the average retirement age for the Vietnamese working people is 54.2 (men at 55.6 years old and women 54.2 years old). This retirement age is much lower than many countries in the region and the world. From this perspective, I could say the majority of Vietnamese working people have good health to work until 62 for a man and 60 for a woman.
Of course, in certain circumstances, working people are able to retire early. At present, Vietnam has about 3 million people working in hazardous conditions and these people, under Vietnamese law, could retire earlier.
How will employers and the labour market be affected by the changes in retirement age policy?
Most employers or enterprises want to employ young workers. However, as I have mentioned above, both the physical and spiritual wellbeing of Vietnamese workers have improved considerably.
As a result, they are fit for work for a few years more. Adding to that we're now living in a world with more old people than young people. So when we increase retirement age, we'll help solve the problem of having a shortage of workers. Of course, the roadmap to increase retirement age will be rational to avoid causing shocks to the labour market. Further, it is also a workable solution to maintain balanced development of the social insurance fund toward the ultimate goal of gender equality.
What's the best roadmap to increase retirement age which will bring benefits to all parties?
In my opinion, first of all the Government should issue as soon as possible a decree on the increase in the retirement age for the working people. In the meantime, we have to revise the Social Insurance Law, yet any changes in the Social Insurance Law must be compatible with the latest Labour Code (the revised version).
In the meantime, the media should raise the awareness of both employers and employees on adjusting the retirement age for all working people. - Hanoimoi/VNS

The retirement age for male and female workers will increase from 60 and 55 at present to 62 and 60 respectively in 2035 under the revised Labour Code that was passed by National Assembly deputies on November 20.