Household wells blamed for HCM City subsidence

Thousands of households in the suburbs of HCM City are refusing to use tap water and continuing to exploit underground water, which is leading to saltwater intrusion and subsidence.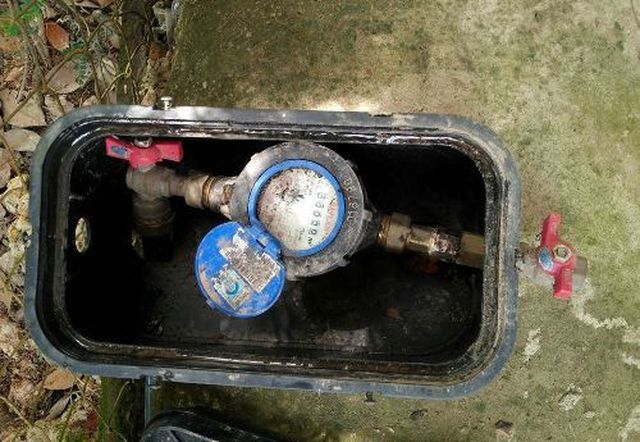 Many households do not use tap water in HCM City
Statistics from the Department of Construction show that all households in HCM City are provided with fresh water.
However, Saigon Water Corporation (SAWACO) revealed that many households are still depending on well water instead of tap water. 9% of their customers didn't use tap water at all in the first six months of 2019 and 8% rarely used tap water. Most of them are living in the suburbs as 26% are in Hoc Mon District, 14% in Binh Chanh and 12% in District 12.
SAWACO said it was such a huge waste of investment.
The Department of Natural Resources and Environment announced that in 2017, 280,851 households used well water and exploited up to 356,000 cubic metres per day. The organisations also used 361,000 cubic metres per day. Cu Chi, Hoc Mon, Binh Chanh, Binh Tan, Tan Phu and District 12 used well water the most. These areas used to have low freshwater coverage but there are a lot of businesses and factories.
Overexploitation has caused water sources in many areas exhausted, causing water imbalance and saltwater intrusion. Meanwhile, urbanisation and the filling in of canals and channels means underground water sources will not be replenished soon.
Since 2010, the city authorities have launched a Monitoring Land Deformation Using Permanent Scatterer INSAR Techniques Project. The 2017 results show that HCM City still suffered from subsidence. Over 1,900 hectares subsided at the rate of over 15mm a year, over 7,900 hectares subsided at 10-15mm a year and 16,800 hectares subsided at the rate of 5-10mm a year.
The situation in HCM City's centre has stabilised but the suburbs are still subsiding. Researches show that there is localised subsidence at locations with major underground water exploitation, filled-in lakes and low-lying areas. The department concluded that the causes of subsidence are geological characteristics, urbanisation, and underground water exploitation. They haven't determined the ratio of causes yet.
Vo Van Hoan, vice chairman of HCM City People's Committee, has asked the department to review underground water usage and propose suitable solutions. The local authorities will ask the Ministry of Natural Resources and Environment to stop issuing permits to exploit underground water.
They will have planned to send water trucks to Cu Chi District as soon as possible. Dtinews
Quoc Anh

The Ministry of Natural Resources and Environment plans to make a full inspection of subsidence in the Mekong Delta provinces between 2020 and 2025.

The large-scale encroachment of the sea to develop an aquarium project in Ba Ria-Vung Tau will have a long-term effect on the local environment and cause subsidence in coastal areas.