Healthcare workers a protective shield against COVID-19
Recent weeks has seen healthcare workers spare no effort in tracking down, quarantining, testing, and treating people infected with COVID-19 to slow the spread of the virus among the community.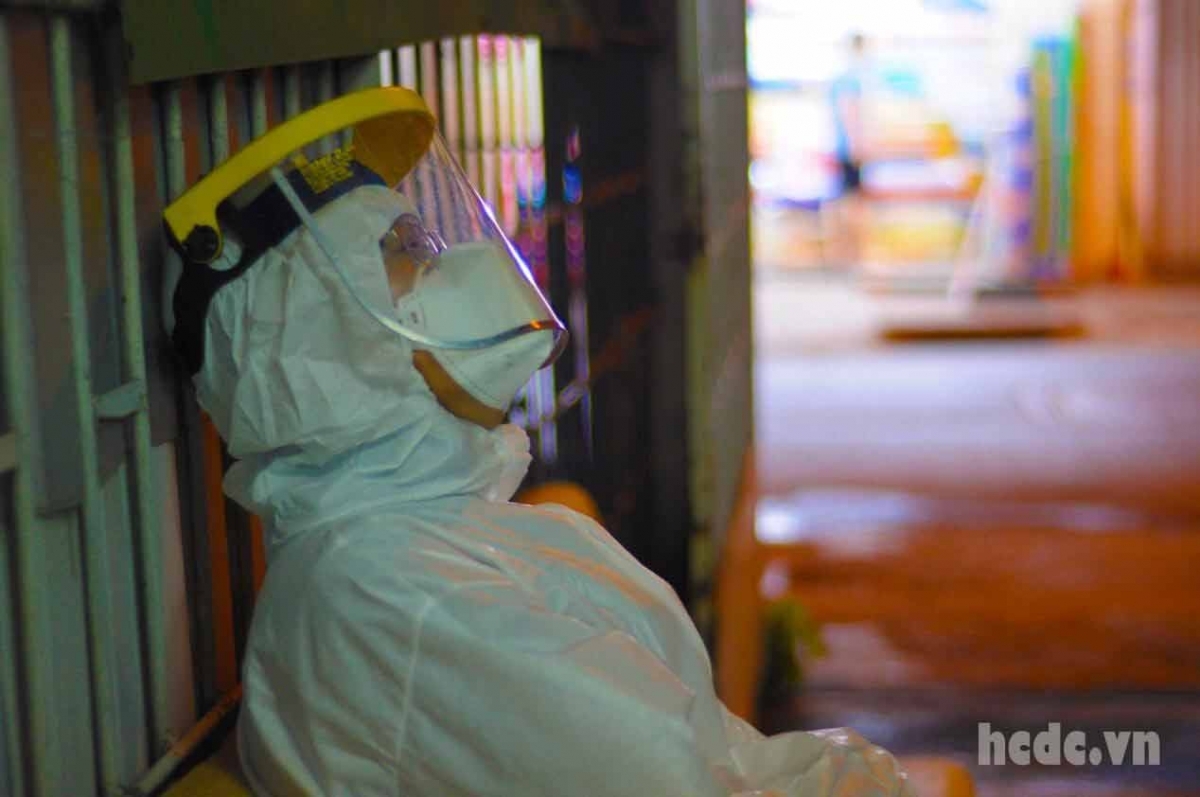 On February 23, Ho Chi Minh City decided to lift its last lockdown on Carillon block of flats in Tan Binh district, therefore enabling local people to live in the new normal. Upon welcoming this decision, Pham Do Le, a healthcare worker of the Tan Binh District Medical Centre, left his office for a lodging house in District 8 where he lives.
Le recalls that he had assumed a position to work at the centre after a virus infection was detected several days ahead of the Lunar New Year, known locally as Tet. Indeed, he had stayed there together alongside his colleagues over the Tet holiday, launching epidemiological investigations and taking nasal swabs as part of COVID-19 testing.
"There was so much work at the centre that we almost did not have time to sleep. We took turn to have a nap and got down to work immediately shortly afterwards," Le said. "We had to race against time to early detect and quarantine suspect cases. We even did not have time to talk about how people were celebrating Tet outside."
Tan Binh district is home to Tan Son Nhat International Airport, the largest transportation hub nationwide. When clusters of infection cases were initially detected, the airport became a COVID-19 hotspot in Ho Chi Minh City, with the southern metropolis deciding to test all of the airport's employees and their relatives.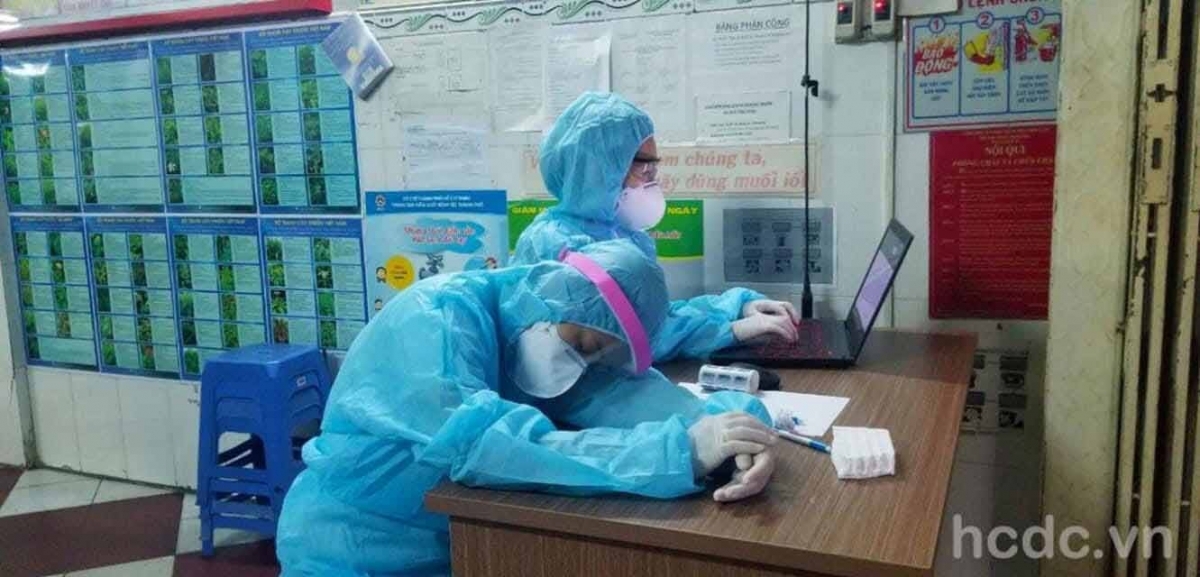 According to Dr. Nguyen Thanh Trang, director of the Tan Binh District Medical Centre, he mobilised all staff of the centre in order to undertake the task at Carillon as it is the location that many of the airport's employees and their relatives live.
"We collaborated with the local administration to knock at every door for field investigations and sample taking to ensure no one was missed out," Trang recalled. "Normally we stayed overnight working on samples those days even without dinner."
For Dr. Le Hong Nga, head of the Infectious Diseases Division of the HCM City Centre for Disease Control (HCDC), the latest COVID-19 outbreak was markedly different in comparison with the previous ones.
"A swift testing strategy has been adopted to early detect and quarantine suspect cases," Nga confided. "Besides F0 and F1 cases, we were required to test all F2 cases and those living in the vicinity of affected areas. All employees of the centre were mobilised to work and none of them complained about the mission. They all expected that the outbreak would soon be brought under control."
Over the week before and after Tet, local healthcare workers collected more than 5,400 samples of all employees of the airport's Ground Service Company (VIAGS), along with approximately 10,000 other samples at related sites. Shortly after the conclusion of the festive period, they were once again deployed at high-risk locations, lodging houses, bus stations, large wholesale markets, and wet markets in order to undertake a new task.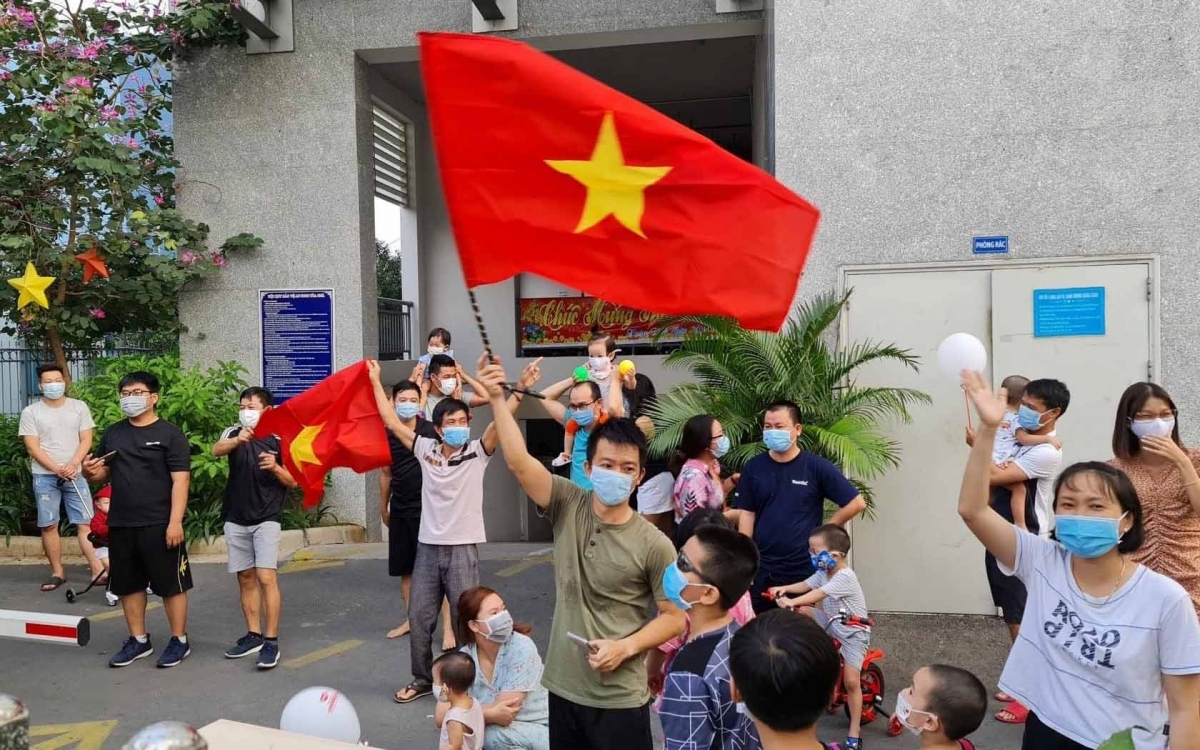 Without spending Tet with her family, Do Thi Tan, deputy director of the District 1 Medical Center, felt sad about the situation. However, she received many messages from local residents living in the Ma Lang living quarter that thanked local healthcare workers for their all-out efforts in successfully containing the disease.
"The living quarter had been cordoned off after an infection was detected, affecting the life of approximately 2,000 residents," Tan recalled. "Many people did not feel at ease and our task was conducting quick testing and announcing the results in order to play down their worry. Four days after Tet, the lockdown was lifted. Their joy was ours."
Though no new community cases have been detected in Ho Chi Minh City over the past two weeks, frontline healthcare workers in personal protective suits are still working hard to take samples in high-risk areas. They are working silently in order to protect the community from virus transmission, with each worker deserving to be named as a hero taking action on the frontline against COVID-19.
VOV

Deputy Minister of Health Nguyen Truong Son speaks to vietnamplus.vn about how health workers dealt with the resurgence of COVID-19 in the central city of Da Nang last year, which marked the second wave of COVID-19 in Vietnam