Health official asks HCMC residents to conduct quick Covid-19 tests at home
Deputy Minister of Health Nguyen Truong Son has sent an open letter to the people of Ho Chi Minh City, calling for them to perform quick self-testing for Covid-19 to contribute to the city's fight against the epidemic.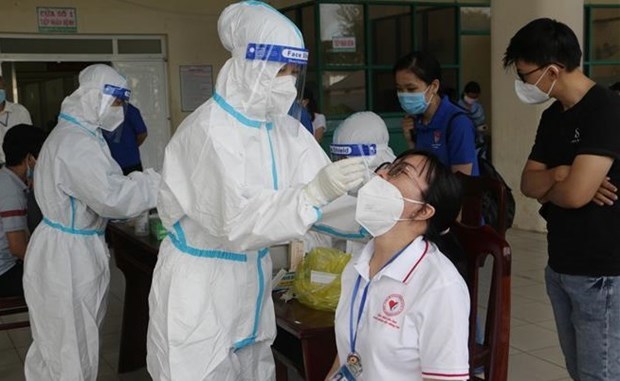 Illustrative image
According to Mr. Son, given the rapid and intense transmission of the Delta strain, testing is the key to identifying the source of infection. Testing is especially important in the strategy to prevent the spread of the SARS-CoV-2 virus.
HCM City has been applying large-scale testing. However, due to the city's large population and limited human resources, the ability to repeat testing to completely eliminate the infection source is still limited. In some places, the sample collecting sites do not ensure biosafety, which can pose a risk of infection to both medical staff and the people.
On behalf of the Ministry of Health's special task force in HCM City, Deputy Minister Nguyen Truong Son has called for HCM City people to perform quick self-testing on their own.
"The Ministry of Health and HCM City Department of Health have provided instructions on self-testing with pictures and video clips. You can ask the medical staff to guide you at first, or refer to the instructions on the media and social networks," the deputy minister wrote in the letter.
He also suggested that local medical facilities help people perform tests by themselves with rapid antigen tests.
He said that people's quick test results will be valuable information to assess the epidemic situation, and are "bricks" that contribute to building "fortresses" against the epidemic in wards and communes in the city.
"All anti-epidemic measures are being taken drastically and urgently. Your quick self-testing along with the City's Covid-19 prevention methods will be an all-out attack. When we work together, we are sure that the city will soon be at peace," the Deputy Minister said.
Trieu Duong

Testing for Covid-19 for people in orange (high risk) and red (very high risk) zones in HCM City was completed on August 27.