Health Ministry withdraws dispatch on 26 traditional medicine products for Covid-19 treatment
The Ministry of Health on July 26 decided to withdraw dispatch 5944 only two days after its issuance because of inappropriate content.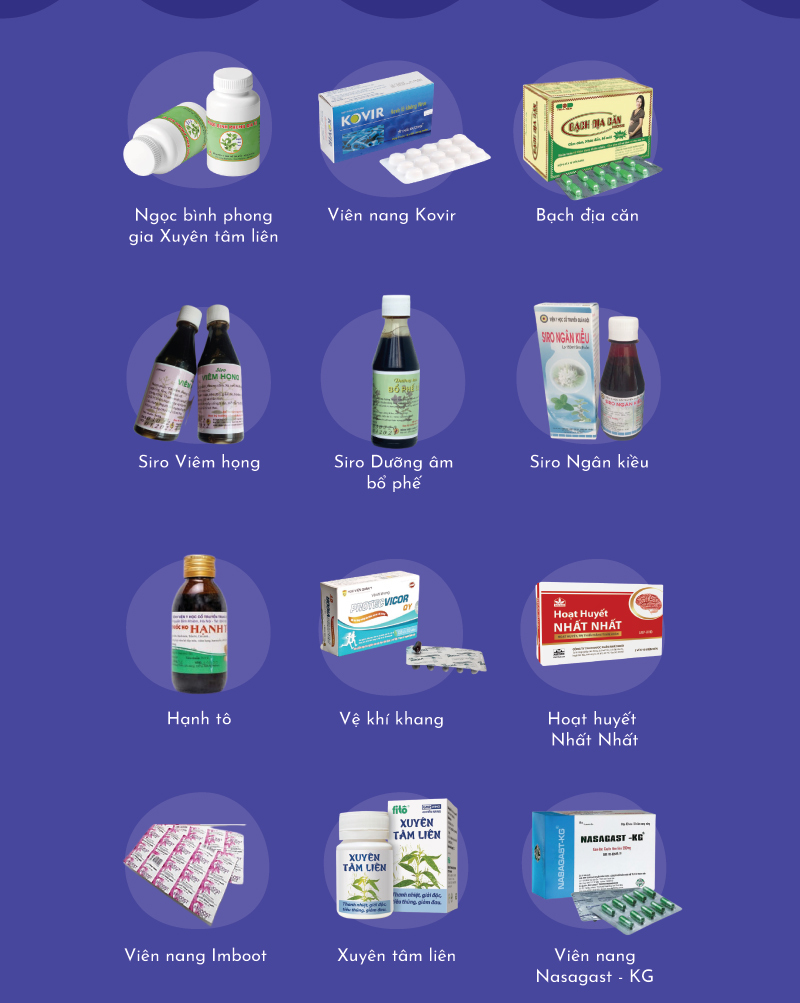 Twelve out of 26 products named in the appendix of the controversial dispatch 5944. Photo: Hanoimoi newspaper.
Upon its issuance, dispatch 5944 on strengthening and preventing Covid-19 with traditional drugs and products from medicinal herbs caused a stir as it was accompanied by an appendix of 26 products that are said to have the effect of supporting the treatment of Covid-19.
The list had names of products such as Thai Duong nose and throat spray, hand sanitizer gel, Sao Thai Duong's Kovir capsule, Nhat Nhat blood circulation support medicine, Ngan Kieu syrup, Ve Khi Khang, etc., with instructions of use. Sao Thai Duong company has 5 products in this list.
The Kovir capsule product is noted to be capable of preventing and treating diseases caused by viruses, has immunity enhancement, and immunomodulation in viral diseases.
However, the Department of Science, Technology and Training of the Ministry of Health said that this product is in fact a product to support the treatment of Covid-19 and is still under tests of phase 2. On the market, the price for this product has increased about 10 times to VND1 million/box.
When asked why the Ministry of Health announced details of the products in the appendix of dispatch 5944 and if this a form of "designation of contractors", Nguyen The Thinh, Director of the Department of Traditional Medicine Management, Ministry of Health, said that these drugs are sponsored by enterprises, and were not for bidding.
Thinh also confirmed that Nhat Nhat blood circulation support medicine is not effective in treating Covid-19.
The dispatch was issued by the Ministry of Health in the context of the complicated development of the Covid-19 epidemic in Vietnam. After it was published, there was a scarcity and the increase of prices of some drugs.
Earlier, the Ministry of Health allowed the trial of xuyen tam lien in treatment of Covid-19 patients with mild symptoms. The Traditional Medicine Administration was assigned to coordinate with the Department of Science, Technology and Training to implement a clinical trial program on a certain number of Covid-19 patients, and then report to the Expert's Council for further evaluation. If it is effective, xuyen tam lien will be used in Covid-19 treatment on a large scale.
Thuy Hanh

Besides modern medical techniques and equipment, traditional medicines are used to assist COVID-19 treatment in Vietnam.