HCM City's former leader prosecuted

The Supreme People's Procuracy on September 13 issued a document on the prosecution against former Vice Chairman of the People's Committee of Ho Chi Minh City Nguyen Huu Tin and his accomplices.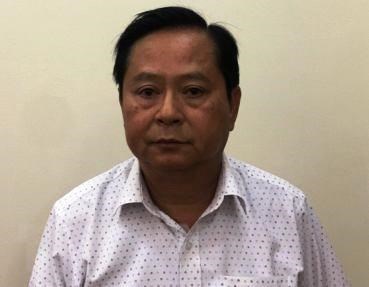 Nguyen Huu Tin
Tin is prosecuted along with four others with the charge of "violating regulations on management and use of State assets, causing losses and wastefulness" in accordance with Clause 3, Article 219 of the 2015 Penal Code.
According to the indictment, Tin was in charge of issues regarding construction, land management and environment in the city.
He was clearly aware that the land and housing at 15 Thi Sach in HCM City is under the State management but still directly instructed the Department of Natural Resources and Environment to help North South Construction JSC 79 with procedures to lease the land without reporting to the Chairman of the People's Committee.
His four accomplices proposed Tin issue a decision on land lease, house sale and tax deduction illegally.
Their acts caused a loss of 808.7 billion VND (34.77 million USD) as of September 17 last year when police began an investigation into the case.
They also facilitated Phan Van Anh Vu (alias "Vu Nhom"), former Chairman of the company, and his partners to build an 18-storey building, sell and rent it out to 114 domestic and foreign clients, earning more than 1.03 trillion VND.
The case is expected to continue causing losses to the State due to its complexity.

The Investigation Police Agency has proposed the People's Procuracy to lodge prosecution against 21 people involved in the high-profile corruption case relating to Phan Van Anh Vu (alias "Vu Nhom").  

The Investigation Police Agency has asked the Supreme People's Procuracy to prosecute two suspects for "swindling to appropriate assets" in the high-profile case concerning Phan Van Anh Vu (also known as Vu Nhom).