HCM City fines people without face masks
HCM City has decided to give a fine to those who do not don face masks in public places, starting on April 27, in an effort to nip in a bud a possible resurgence of a new coronavirus outbreak in the community.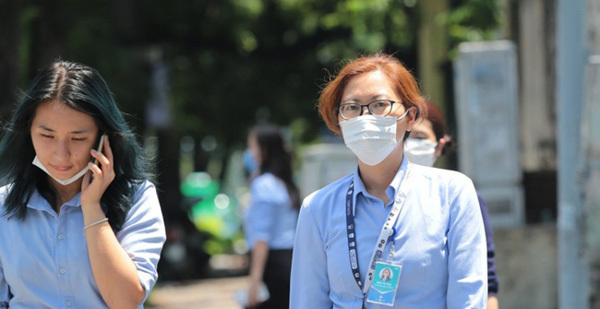 People going out to public places without face masks will be fined in HCM City, as of April 27.

In an urgent telegram dated April 26, the municipal government has asked local people to strictly follow the Ministry of Health's COVID-19 recommendations, including the 5K message, namely Khau trang (facemask), Khu khuan (disinfection), Khoang cach (distance), Khong tu tap (gathering) and Khai bao y te (health declaration).
Wearing a face mask must be made compulsory in public places of large gatherings such as recreational centres, schools, health facilities, wet markets, supermarkets, tourist resorts, airports, and bus stations.
Those who fail to follow the rules will be duly punished according to the law, says the telegram.
The municipal government has also requested local administrations to restrict the organization of public events of large gatherings.   
The city has decided to cancel a fireworks display to celebrate the 46th anniversary of its Liberation Day (April 30).
Vietnam is on the brink of a new coronavirus outbreak in the community as an increasing number of people is seeking to illegally cross the border into southern localities Cambodia or Thailand.
In addition, there is a constant threat of a new outbreak in the community as people are flocking to tourist destinations during the upcoming four-day national holiday, starting this weekend.
VOV

Ho Chi Minh City residents appear to be negligent in wearing masks in public to prevent the spread of Covid-19.