Hanoi vows to remove deadly stoves by 2020

Hanoi authorities have taken more drastic actions to end the use of beehive-shaped coal stoves by 2020 as part of measures to improve air quality and living conditions.

According to the Hanoi Department of Natural Resources and Environment, Hanoi has about 55,000 beehive coal stoves, which burn a total of more than 528 tonnes of coal each day, filling the air with carbon dioxide. This poses health risks for people.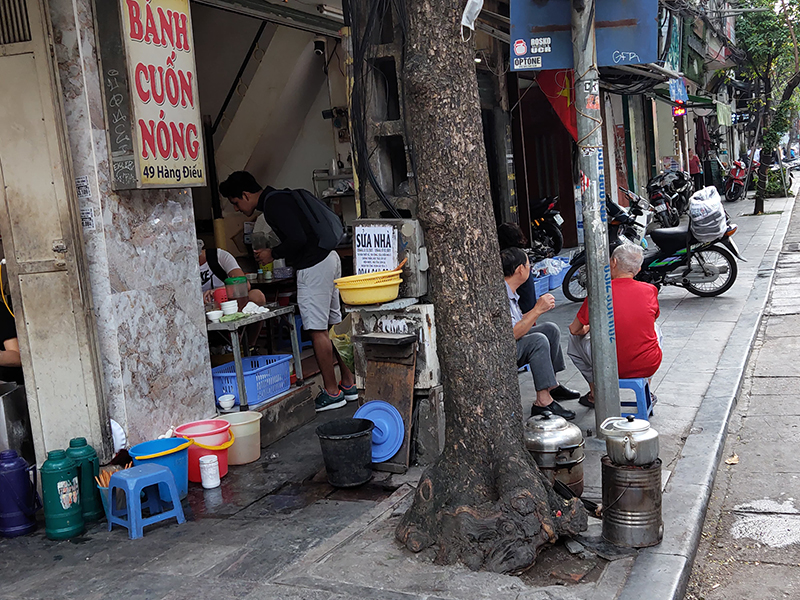 Beehive-shaped coal stoves used at a food stall in Hanoi

Nguyen Thi Hung, a seller of Bun Cha (a Vietnamese dish of grilled pork and noodle) on Nguyen Van Cu Street said that she had been using the charcoal bricks for two decades because it was cheap and convenient.

"If I use electric stoves, I have to worry about wires. Meanwhile, it is quite heavy to bring a gas stove to my stall and this is also expensive," Hung added. She, however, admitted she faced respiratory problems for many times.

The municipal Department of Natural Resources and Environment have co-operated with local concerned agencies to pilot the use of environmentally friendly beehive-shaped coal stoves. People can lend the stoves for test before they decide to buy them. They will be offered preferential prices to buy the product.

However local residents are hesitant to change to environmentally-friendly beehive-shaped coal stoves due to concerns about the cost.

A beehive-shaped charcoal brick for ordinary stoves is just VND3,000 compared to around VND4,000 for environmentally-friendly stoves.

According to Le Tuan Dinh, deputy head of the Hanoi Department of Natural Resources and Environment, the agency will take more strong solutions to stop the use of beehive-shaped coal stoves.

More efforts to raise awareness about the negative impact of beehive-shaped coal stoves will be carried out.

The department will also encourage enterprises to further reduce environmentally friendly stoves for people.

Regulations on banning environmentally friendly stoves will be issued. Dtinews