Hanoi to spend VND500 billion to inspect old apartments
Hanoi plans to allocate a budget of VND500 billion in 2021-2025 to conduct inspections and assess the quality of all old apartments.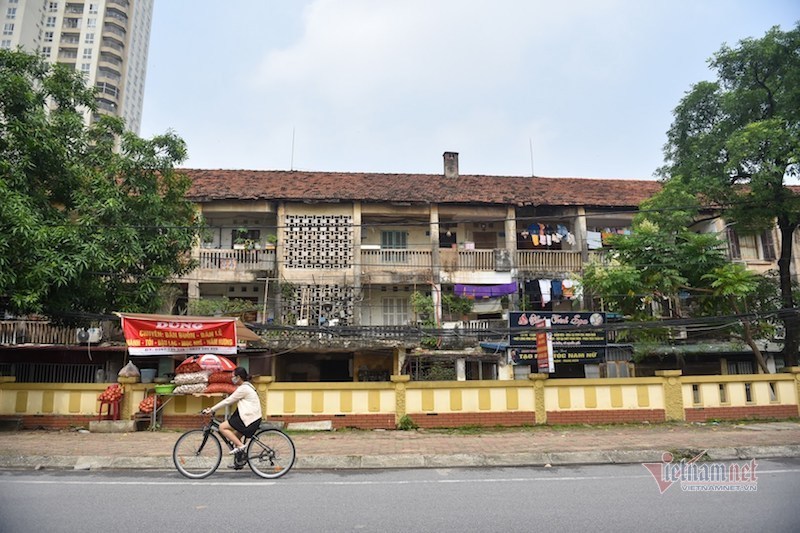 Hanoi to spend VND500 billion to inspect old apartments
Statistics in 2020 showed that there were 1,579 apartment buildings in the city mostly built in 1960-1994, located in inner districts. The check is continuing and it is expected that there will be 200-300 more buildings.
According to the Hanoi People's Committee, the current state of management and use of old apartments is complicated, with interweaving responsibilities and rights among individuals, organizations and the state.
In some areas, there are low-rise housing projects, office buildings, offices, commercial services, and social infrastructure. The area of the old apartments is 30-50 square meters each, but there are many people living in them. Many households have repaired or extended the apartments on their own, appropriating public spaces.
Since the old apartments cannot get regular maintenance, infrastructure has degraded and become dangerous.
In 2005-2014, Hanoi completed the rebuilding and upgrading of 19 projects, while 14 other projects are under implementation. Since 2014, after the 2014 Housing Law and Decree 100 took effect, there has been no new project.
In an effort to fix the problems in upgrading and rebuilding old apartments, the municipal authorities have released a plan to accelerate the work in 2021-2025.
Under the plan, many tasks will be implemented, including a master plan to check and inspect old apartments, and a budget of VND500 billion to inspect and assess the quality of all old apartments in accordance with the criteria shown in Decree 69/2021. A plan to rebuild and upgrade old apartments in 2021-2025 will be drawn up.
There are three ways of choosing investors. First, owners will choose investors. Second, investors will be chosen via auctions. Third, it will be implemented by the State with the state budget.
The Hanoi People's Committee has assigned the Construction Department to act as the standing agency in charge of coordinating the implementation of the plan.
The Government has promulgated Decree 69 on upgrading and rebuilding old apartments, clearly defining the three kinds of apartments that need to undergo compulsory demolishment for rebuilding, or building other works.
First, apartments seriously damaged because of natural calamities and accidents. Second, expired apartments, or apartments which have not expired but cannot meet the requirements for continued use. Third, apartment buildings with serious damage and infrastructure not meeting technical standards.
Hanoi will upgrade and rebuild Giang Vo, Thanh Cong and Ngoc Khanh collective quarters under the gentrification, urban and urban economy development plan in 2021-2025. All of them are located in advantageous positions. 
Thuan Phong

Some real estate developers engage in dishonest practices: One apartment is sold to many people. Developers receive deposits and take reservations though the legal status is unclear. 

Though land fever has eased, prices are still high. The apartments in projects in advantageous positions are being offered at sky-high prices of VND300-400 million per square meter.