Hanoi to spend VND437 trillion on housing projects until 2025
Hanoi will spend a total of VND437 trillion (USD18.83 billion) on housing projects in the 2021-2025 period.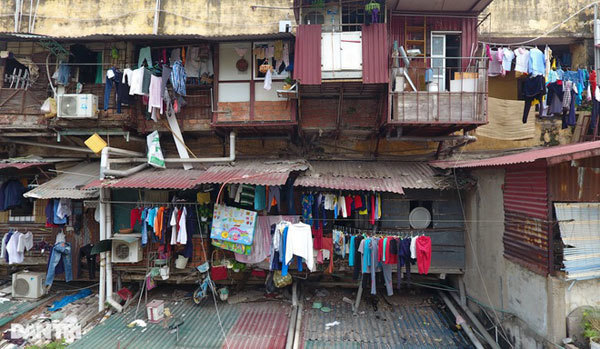 An old apartment building in Hanoi.
Local authorities have approved a plan for housing development between 2021 and 2025.

Under the plan, the city targets to ensure an average housing area of 29.5 square metres per person by 2025.
Of the total investment of VND437 trillion, VND5.8 trillion (USD252.17 million) would be used for social housing and resettlement housing projects as well as apartment upgrade and construction. The investment will be sourced from the city's budget.

Apartment projects will account for 90 percent of the city's housing development plan during the 2021-2025 period.

According to Vo Nguyen Phong, director of the Hanoi Department of Construction, by late December, Hanoi had 1,579 old apartment buildings which were built between 1954 and 1994.

Hanoi has continued checking local apartment buildings which is expected to be finished in the second quarter of 2023 to define which need to be upgraded or rebuilt by 2025. 
Source: Dtinews

Hanoi plans to allocate a budget of VND500 billion in 2021-2025 to conduct inspections and assess the quality of all old apartments.

The old apartment buildings represent one of the architectural landmarks in Hanoi's history, telling people the historical story of the capital city.