Hanoi to host International Mathematics & Science Olympiad

The International Mathematics & Science Olympiad (IMSO) 2019 is scheduled to take place in Hanoi on November 27-30.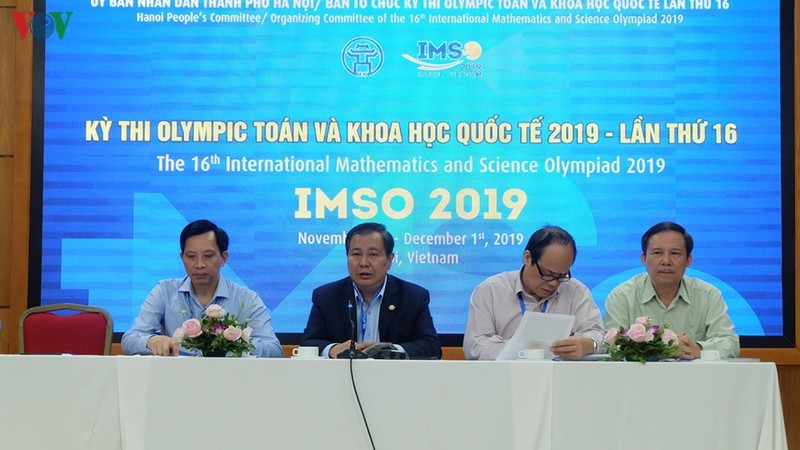 The Hanoi Department of Education and Training held a press conference about the contest
This is the first time the city will hold this event.   
The IMSO for primary schools is an annual maths and science contest in English that is held alternatively by ministries of education of countries across the world for students under 13.
This year's competition is expected to draw 719 candidates from 24 countries, including the US, Bulgaria, Singapore, Cambodia, China, South Korea, Malaysia, Thailand and Taiwan. Among those, 367 are from Vietnam.
International students will compete in Group A and Vietnamese students will compete in Group B of the contest.
The students will have the opportunity to take part in cultural exchanges and perform their art shows featuring their national identities.
The contest was firstly organised in Indonesia in 2003.
Vietnam has been participating in IMSO since 2015 and won 21 gold and 80 other medals so far.
VOV/Dtinews

Passion, hard work and talent proved to be the perfect mix for Tran Ba Tan, who has studied chemistry since the eighth grade, to secure top marks at the 51st International Chemistry Olympiad (IChO) in Paris.

Vietnamese students participating for the first time in the 4th International Olympiad of Metropolises held in Moscow, Russia from August 29 to September 6 brought home three gold, three silver and two bronze medals.