Hanoi tightens measures to prevent pandemic, residents rush to buy goods
Hanoi authorities on July 18 halted all non-essential services from July 19 amid the complicated developments of the COVID-19 pandemic. 
The city reported 42 new Covid-19 locally-transmitted cases on July 18 with some found outside locked-down areas. 
Accordingly, Hanoi citizens are required to stay at home and only go out when necessary such as business trip, food and medicine purchases, and other emergency cases like health check-ups and treatment. 
They were also ordered not to gather more than five people outside workplaces, schools and hospitals. Agencies and businesses are urged to actively outline online work or work-in-shift plans. Shopping malls, supermarkets, and wholesale and wet markets only sell necessities. Public transport means must reduce seats by half. 
Hanoians flocked to supermarkets on the evening of July 18 and July 19 morning to buy necessities. Many supermarkets in Hanoi have run out of food and necessities. 
Meanwhile, the director of Hanoi Department of Industry and Trade, Tran Thi Phuong Lan, warned people not to flock to crowded shopping centers and supermarkets to avoid possible virus spread. According to the official, they have built goods supply plans for three scenarios of the Covid-19 outbreak. 
VietNamNet reporters took photos at supermarkets in Hanoi on July 18: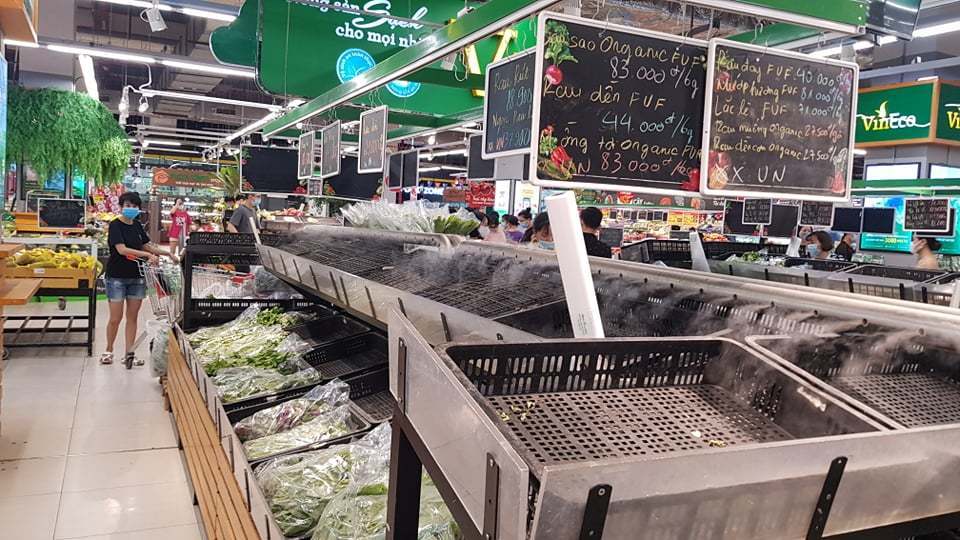 At VinMart supermarket in Times City urban area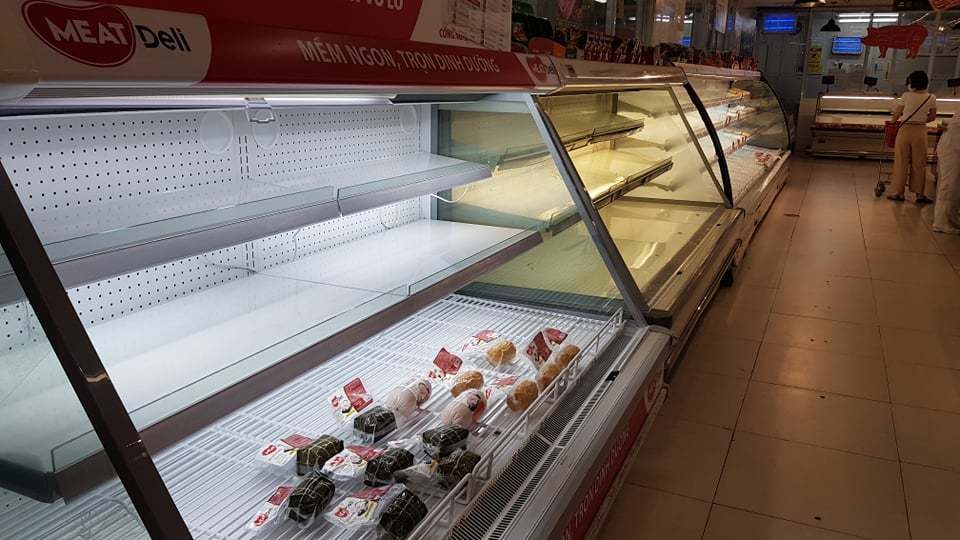 At VinMart supermarket in Times City urban area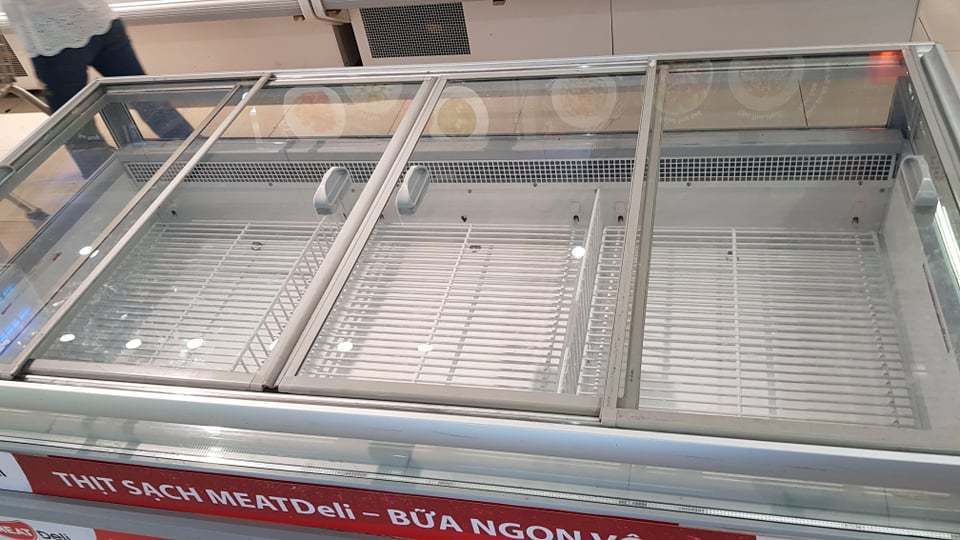 At VinMart supermarket in Times City urban area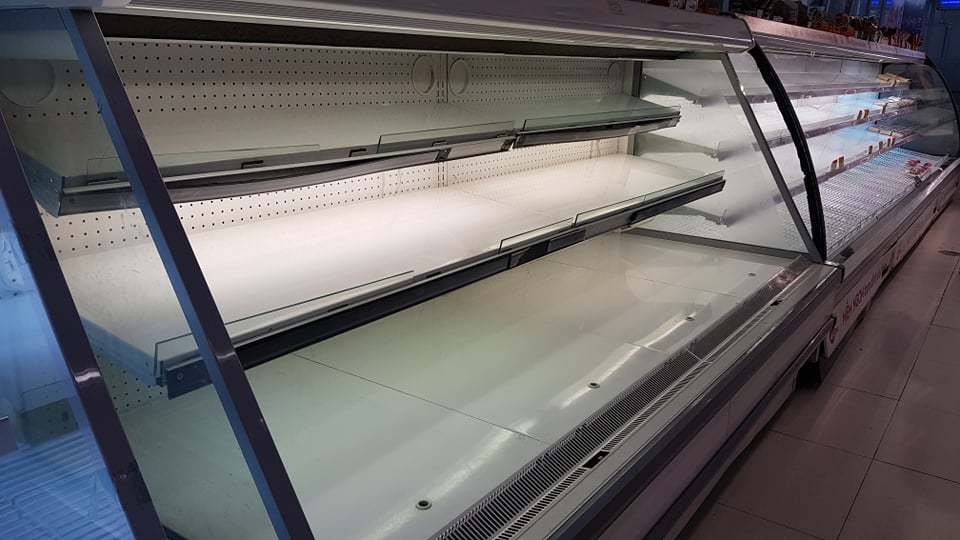 At VinMart supermarket in Times City urban area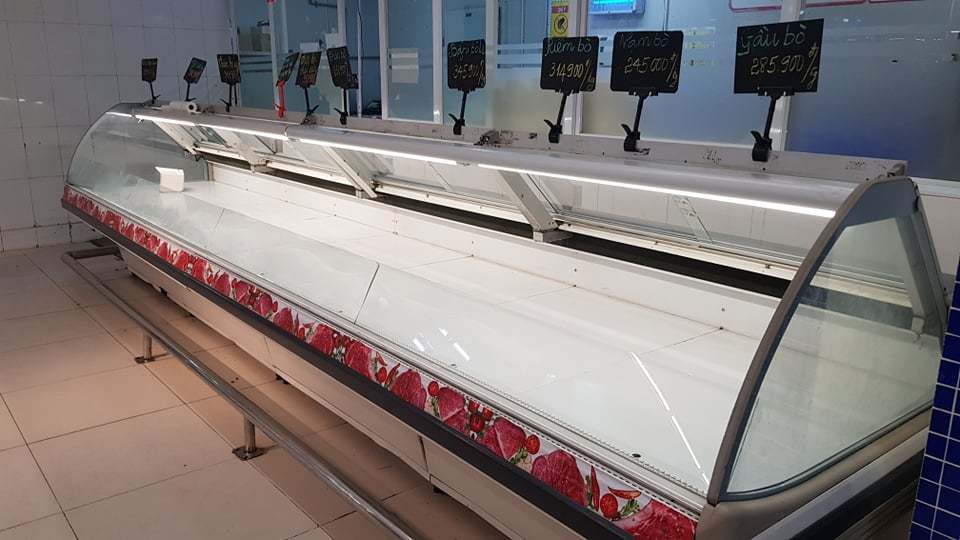 At VinMart supermarket in Times City urban area
At Big C Supercenter in Nam Tu Liem district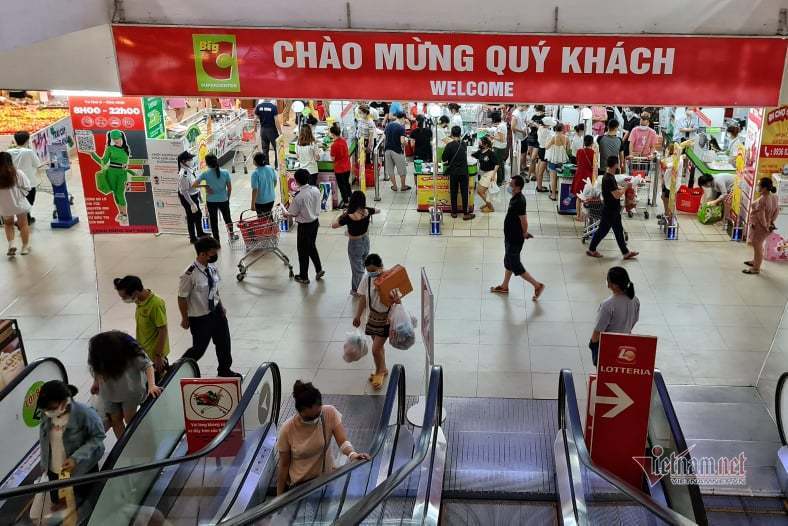 At Big C supermarket on Tran Duy Hung Street, Cau Giay District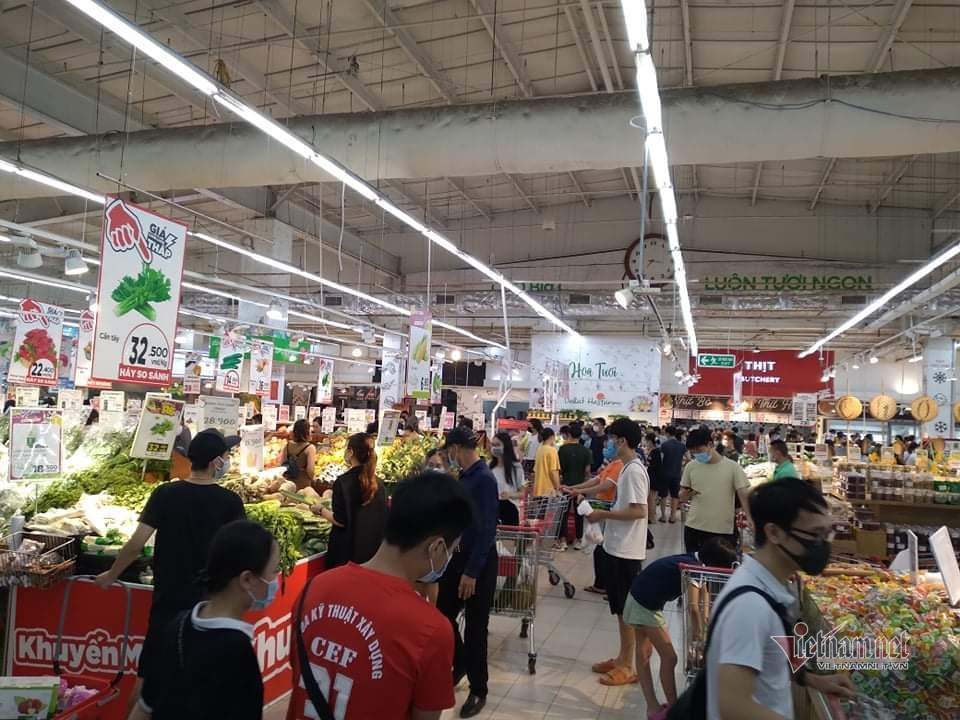 At VinMart supermarket on Le Duc Tho street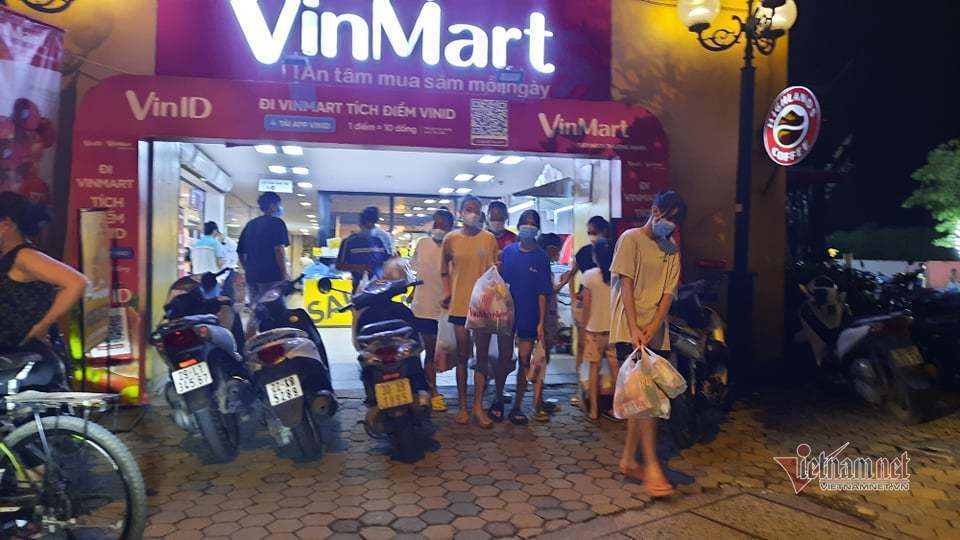 At Co.opmart supermarket in Ha Dong District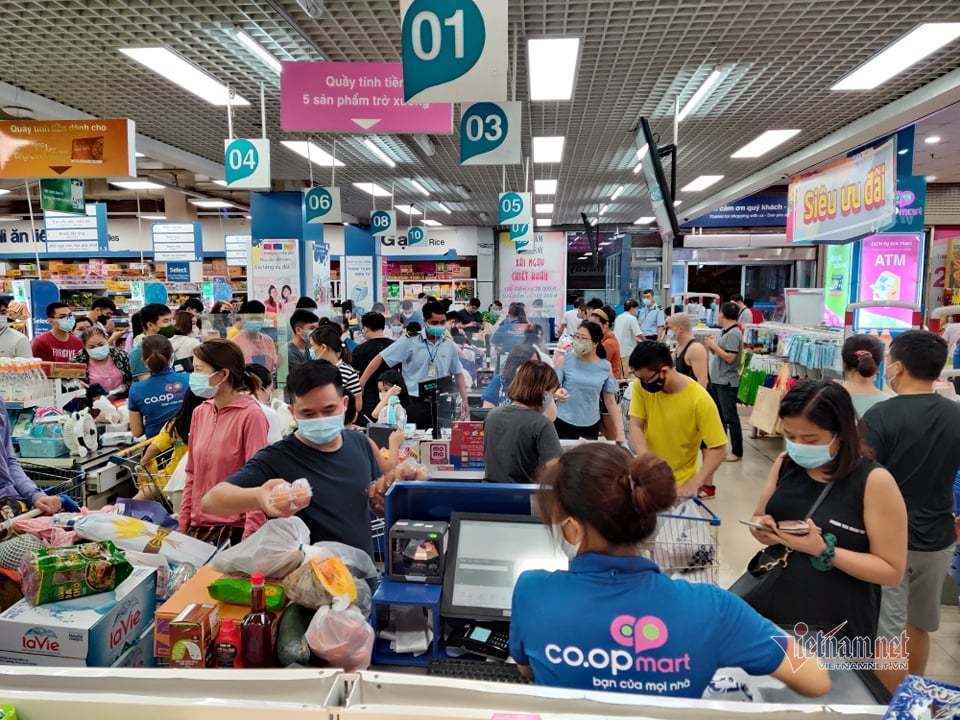 At BiG C Thang Long supermarket
PV

Chairman of the Hanoi municipal People's Committee Chu Ngoc Anh on July 18 ordered halting all non-essential services amid the complicated developments of the COVID-19 pandemic