Hanoi teacher raises money to help Bac Giang fight Covid-19
Ngo Van Minh, a teacher at Archimedes Academy, a secndary school in Hanoi, has raised VND230 million from selling maize and running an online class to buy medical equipment for use in Bac Giang, the current Covid epicenter.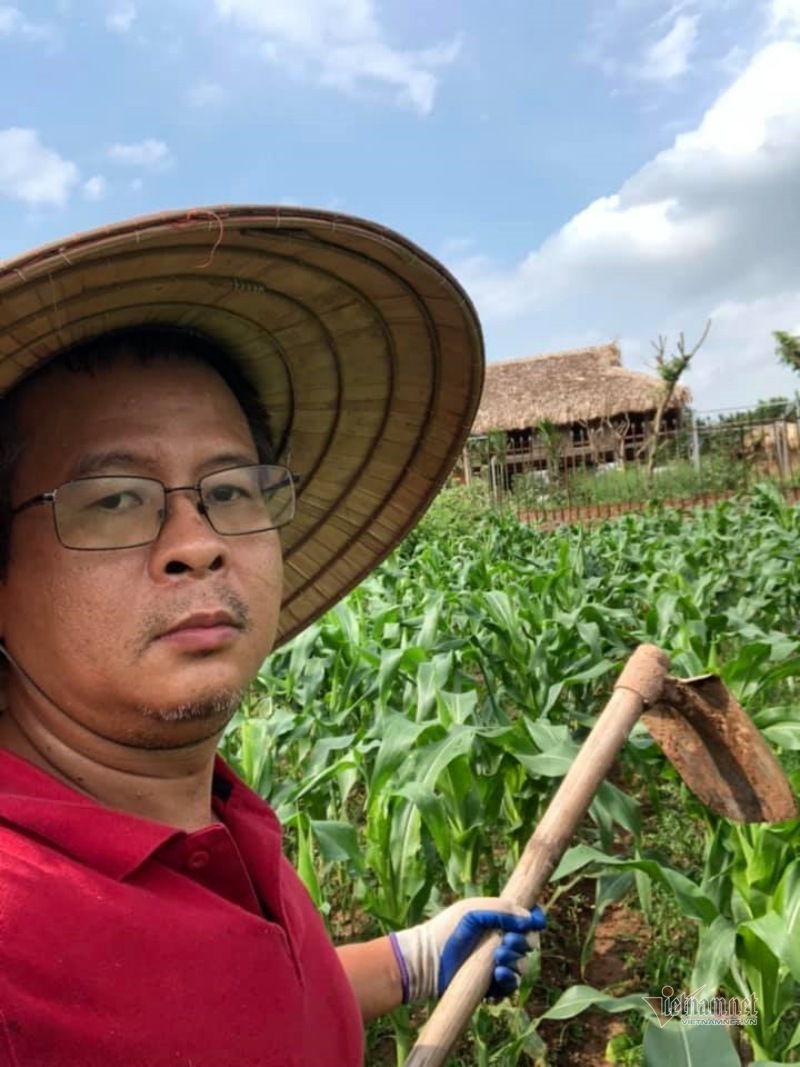 Ngo Van Minh, a teacher of Archimedes Academy
On May 25, Minh wrote on his personal page he would offer an online class via Zoom, designed for students who are about to enter the fourth grade and have love for mathematics. The tuition is VND300,000 a month for four hours (once a week). The course is expected to last 10 months, commencing from August 1.
All the tuition paid in advance will be used to buy medical equipment for the Bac Giang epicenter.
On May 8, 2021, the first IZ worker was tested positive for SARS-CoV-2 after spending the April holiday with family members.
The idea was supported by his friends and colleagues. A professor in Poland has also expressed his willingness to teach the class.
One day later, 60 students registered to attend the class. Some parents who do not have children at this age were willing to give money to cover tuition for one course.
"I read news about doctors fighting at the epicenter and I admire them. I am not a 'soldier' in the forefront, but I want to make a contribution," the teacher said.
"I found that there is urgent demand for ventilators in Bac Giang. I thought of raising money by organizing an online class," he said.
Minh said that although he had never organized private tutoring classes, he received strong support from parents, friends and co-workers.
As of May 27, Minh had remitted VND231 million in the first phase to Bac Giang. The money will be used to buy ventilators and 300 M3 protective masks.
Minh's action has inspired his co-workers. Some of them have decided to teach online via Zoom to raise money. All the money from the teaching will be used to help the battle against Covid-19 in Vietnam.
Even parents whose children are Minh's students have called on their relatives and friends to join the teacher. Hundreds of million of dong have been mobilized to buy ventilators.
Minh has also decided to sell the maize about to be harvested on his field for VND10 million to raise money for the effort.
"The amount of money is not that big. But I believe that if everyone joins hands, we will win the battle," he said. 
Thuy Nga

The electronics, textile and garment, footwear, wooden furniture and dairy sectors have proposed that the Government allow them to seek vaccine sources and pay for vaccinations at their enterprises so they can maintain production.

Soon after the phase 3 trial, Vietnam may consider emergency licensing for Nanocovax, a made-in-Vietnam Covid-19 vaccine.