Hanoi plans to ban vehicles in nine streets around Hoan Kiem Lake

The Hanoi Department of Transport is building a plan to ban all vehicles operating in nine streets around Hoan Kiem Lake within one month with the hope of expanding the city pedestrian zone.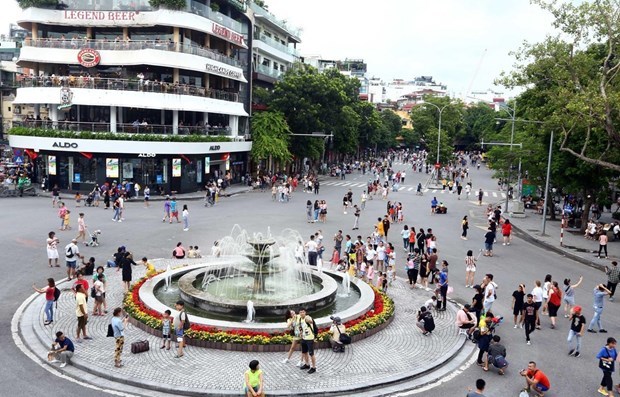 Dong Kinh Nghia Thuc square area in Hanoi 
The nine streets are Dinh Tien Hoang, Le Thai To, Hang Khay,part of Trang Tien, Dinh Le, Le Thach, Le Lai, part of Hang Dau, Lo Su, andDong Kinh Nghia Thuc square area.
The routes of some buses will be adjusted to avoid accessingthe streets, but nearby bus stops will be set up to give travelers easy accessto the lake area. Seven buses are likely to be affected.
According to Ngo Manh Tuan, Vice Director of the cityDepartment of Transport, the city is calculating whether to ban all vehicles inthe streets all day and night round, or within only certain hours.
The plans will be put into public discussion, and the mostsuitable option will be chosen, he added.
The pedestrian zone around Hanoi's Hoan Kiem Lake and thenearby Old Quarter is a highlight of the city's tourism. Currently, the streets are opened walkers fromFriday night to Sunday night./.VNA

Hanoi is mulling two different options to restrict the use of motorbikes in the city before the 2030 ban.