Hanoi engulfed in drizzle and fog
On Wednesday morning, Hanoi was engulfed in drizzle and fog. The air quality index registered at a bad level.
From early morning, fog and drizzle appeared over a large area in Hanoi, limiting visibility.
High-rise buildings along Tran Phu (Ha Dong district) and Nguyen Trai (Thanh Xuan district) were covered by drizzle and fog so their roofs were invisible.
Fog limited visibility. On inner-city roads, until 9 am many vehicles still had to turn on their lights.
The air was thick with fog, rain and dust. According to data from Airvisual website, the average AQI index in Hanoi in the morning was 169 units, which is considered harmful to human health.
The cold air had weakened, while the density of pollutants from traffic activities and construction works did not decrease. Therefore, pollutants could not spread upward. At the same time, the high humidity and increasing heat in Hanoi caused smog, leading to more serious air pollution.
Photos taken by VietNamNet reporters: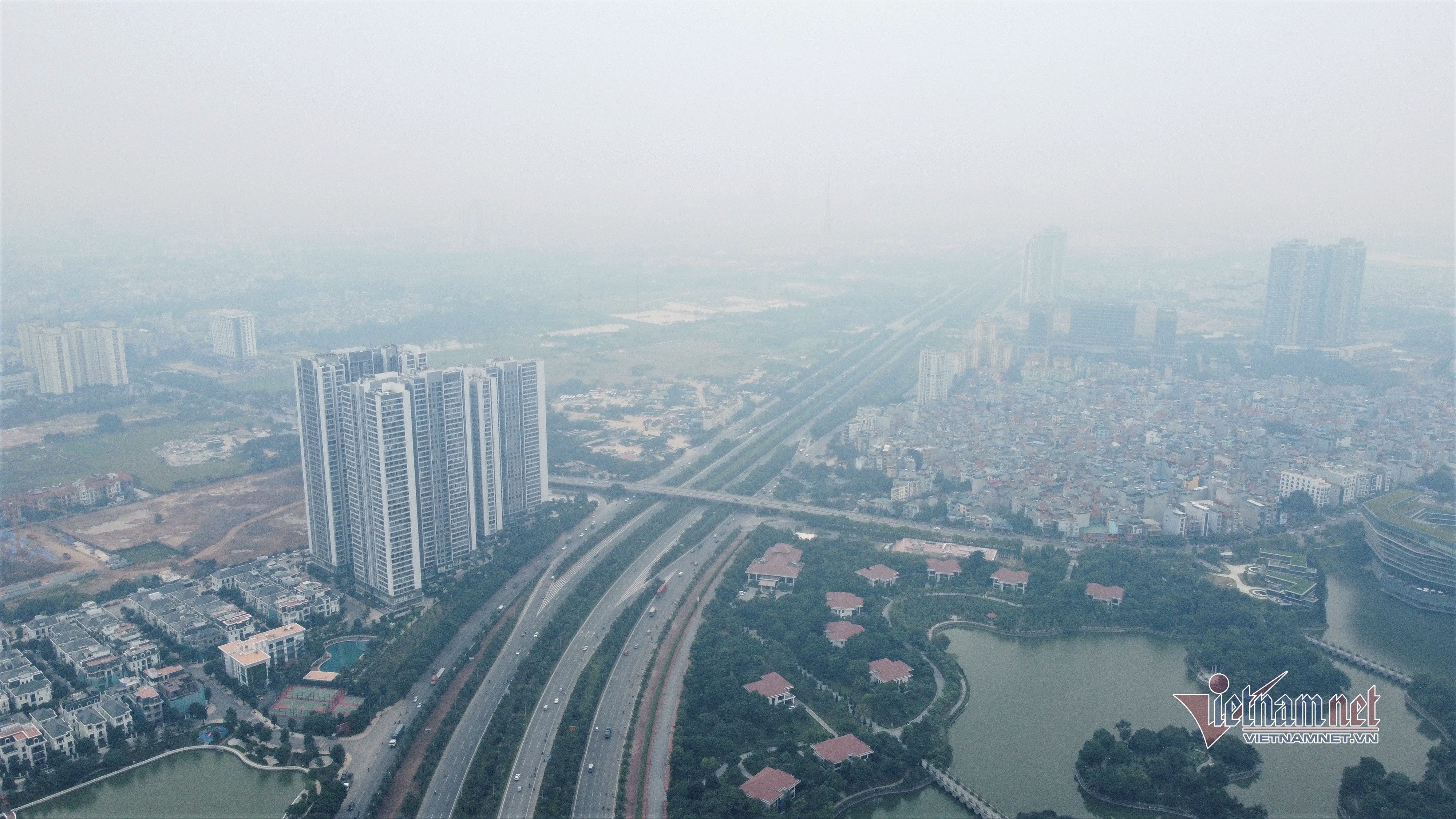 ​​Thang Long Boulevard (Hanoi) is shrouded in fog.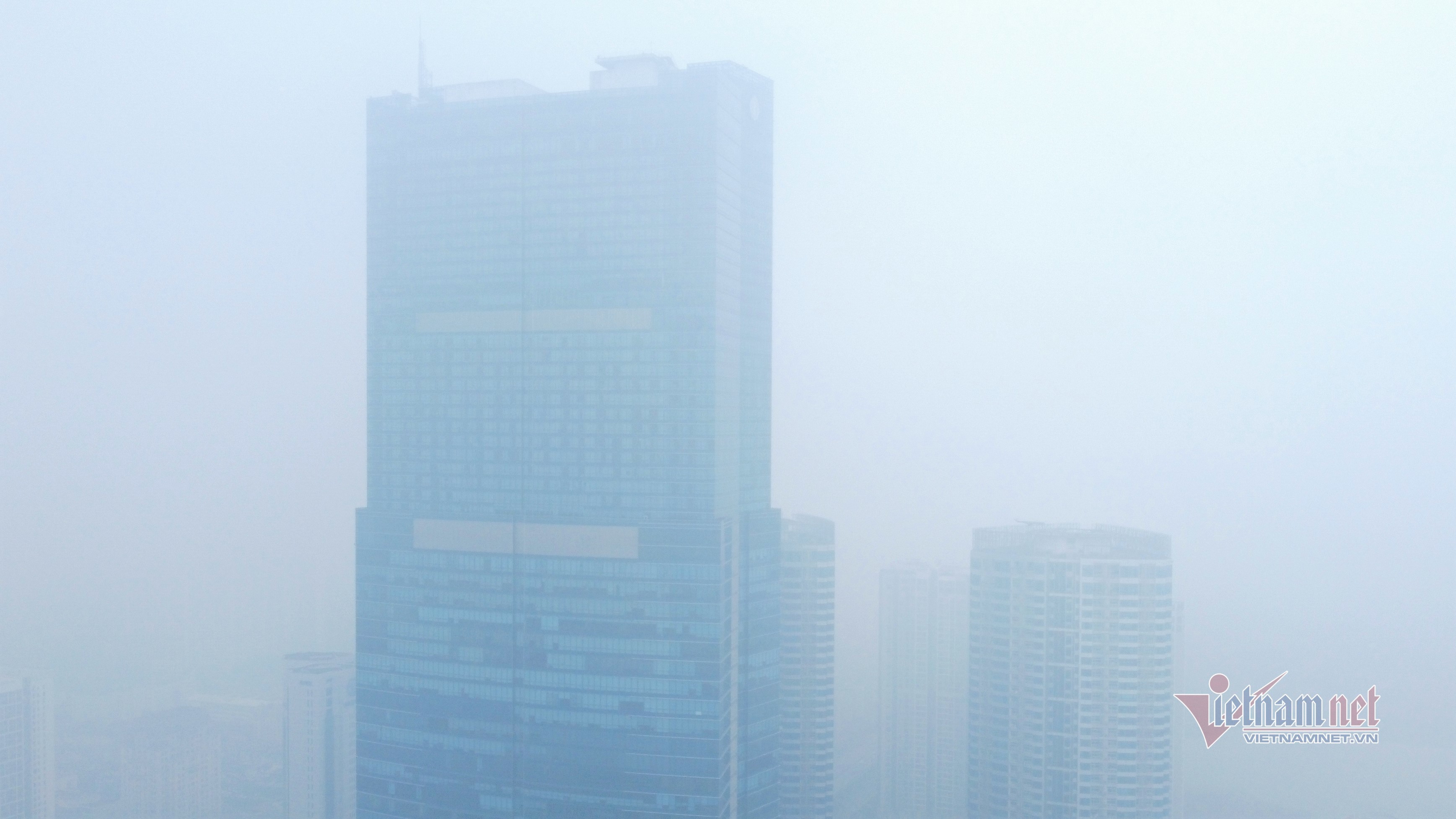 Keangnam Tower on Pham Hung Street (Nam Tu Liem District) is covered in fog and drizzle.
Tran Phu Street (Ha Dong) at 8:15 am, but many vehicles still have to turn on their lights.
Fog limits the visibility of drivers.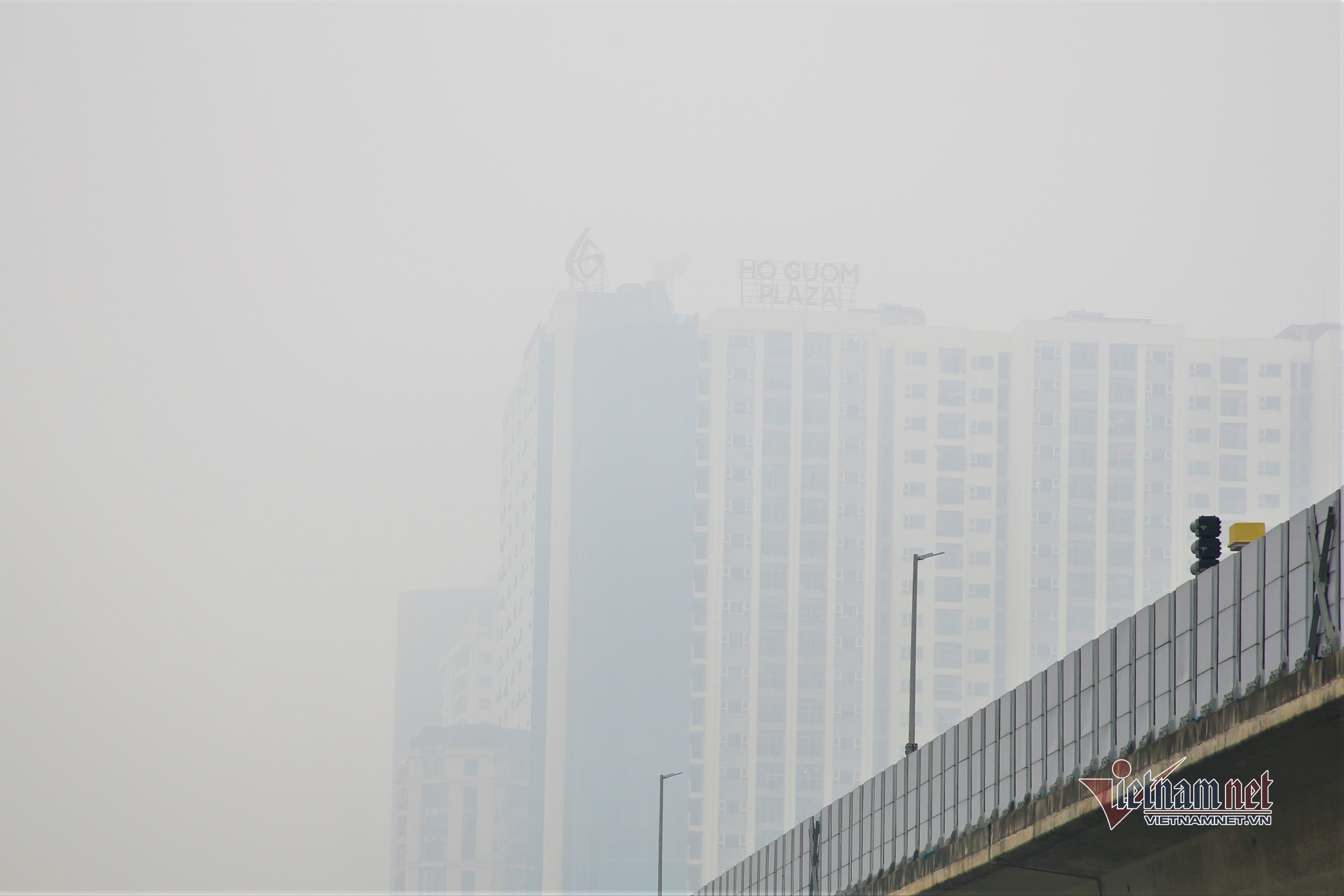 Ho Guom Building (Tran Phu Street, Ha Dong District).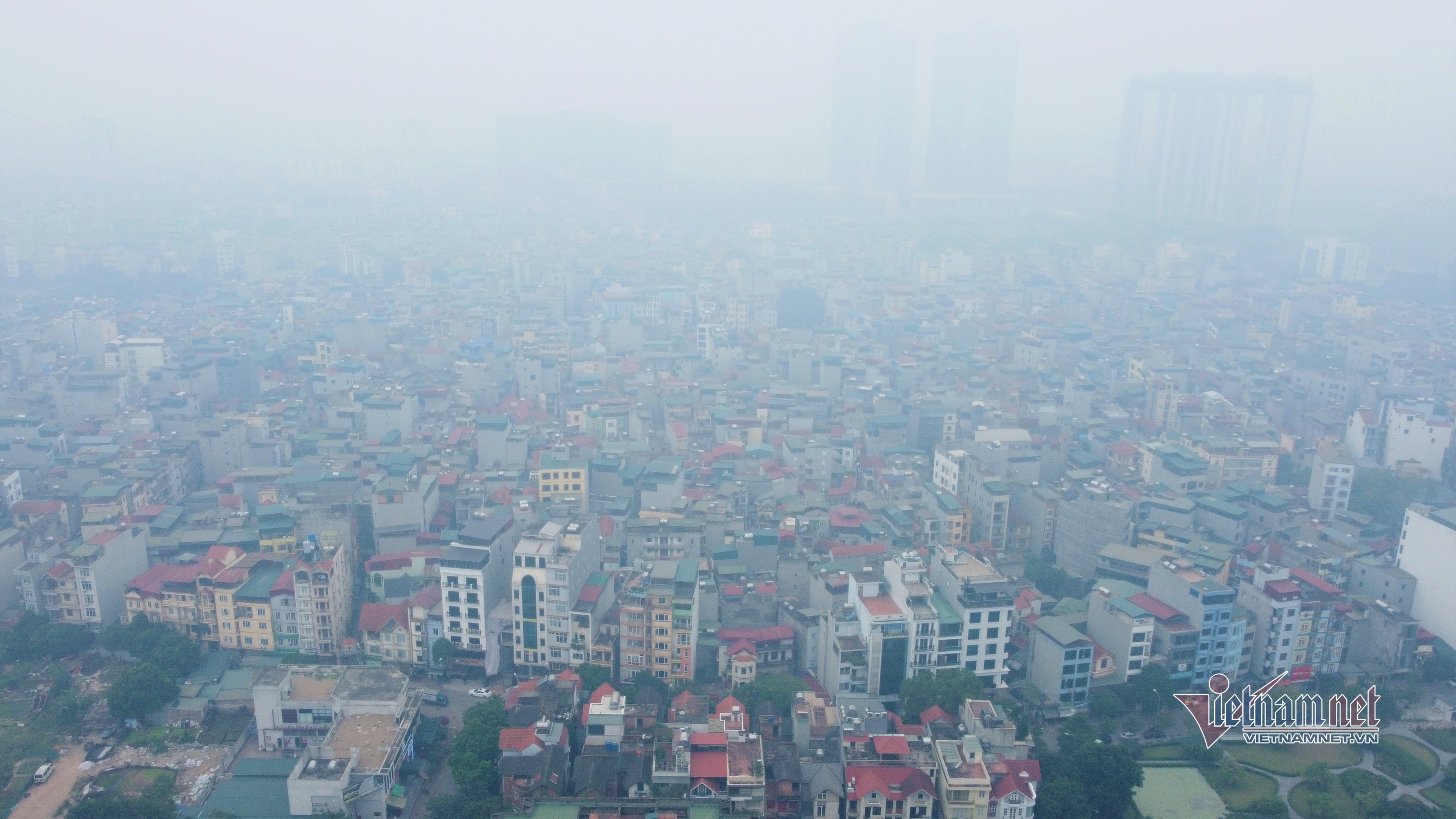 Dust accompanied fog and drizzle.
Dinh Hieu

Hanoi needs to issue more policies and work with nearby provinces to improve its air quality, according to a World Bank official.