Hanoi chairman eases concerns about metro station location

The underground station on Hanoi's future metro line 2 will not harm historical sites surrounding Hoan Kiem, reassured Nguyen Duc Chung, Chairman of the municipal people's committee.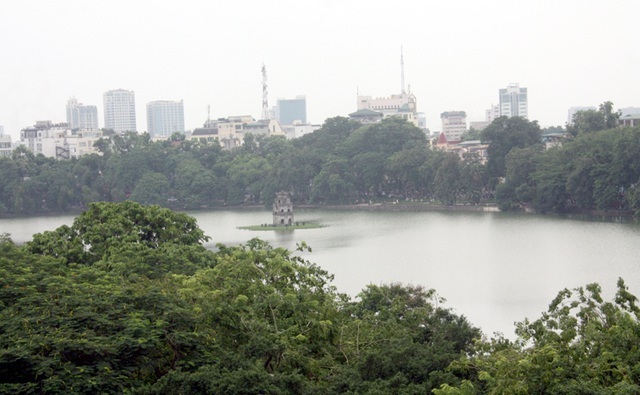 The underground station to be located by Hoan Kiem Lake
Chung made the statement at a report sent to Prime Minister Nguyen Xuan Phuc on the detailed design of the station C9 which belongs to the metro project linking Bac Tu Liem District and Hoan Kiem Lake.
According to Chung, all items of the project have been approved, except for the underground station over the worries that it would affect the capital city's historical sites.
The station and the tunnel are not situated within the area where is home to the city's important historical sites such as Hoan Kiem Lake, Ngoc Son Temple and Ba Kieu Temple.
The tunnel will run underneath Ba Kieu Temple, one metre from the foot of But Tower. Its ceiling will be 12.3m below the ground while its floor will be at a depth of 18.8m.
The chairman noted that Hanoi will select most advanced technologies for the construction for the safety for the sites.
Hanoi has pledged to ensure the preservation of iconic Hoan Kiem Lake and other surrounding historical sites, Chung emphasised.
In the report, he pointed out that the implementation of the metro line 2 has lasted for 11 years, which is mostly attributed to the underground station concerns.
The more the project is sluggish, the more costly it will be, slowing down the disbursement of Official Development Assistance source funded by the Japanese government. If the station location is changed, it will affect the whole project, this means more time and capital to be spent on, Chung warned. Dtinews