Hanoi assures residents after tremors

The Hanoi Department of Construction closely checks the geological factors to ensure earthquake resistance in the construction of high-rise buildings, said Nguyen Quang Huy, a representative from the department.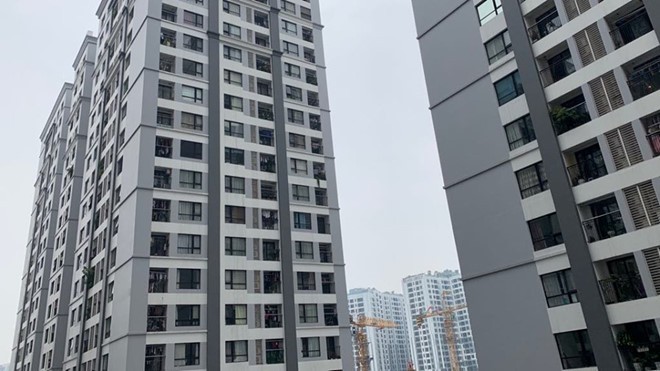 The apartment buildings in Hanoi
Hanoi has experienced three light shakes over recent days following earthquakes in Laos and the northern province of Cao Bang, causing public concern. 
Dr. Nguyen Hong Phuong, Deputy Director of the Earthquake and Tsunami Warning Centre, said that the 5.4- magnitude earthquake in Cao Bang on November 25 was among the strongest earthquakes experienced in Vietnam, but only medium in world terms. The earthquake of this level could result in tremors for neighbouring localities.
Vietnam is not located in the Pacific Ring of Fire, so earthquakes are normally small or medium of less than 5.4 magnitude. Despite being situated along the Red River Fault, it would be rare for Hanoi to experience a powerful earthquake.
Nguyen Quang Huy, an official from the Hanoi Department of Construction, said all construction works are designed to be sufficiently resistant to magnitude-eight earthquakes.
A map of Hanoi's earthquake-prone locations was compiled in 1991. The Ministry of Construction has issued regulations on earthquake resistance for construction works, Huy added.
According to Nguyen Huy Khanh, deputy general director of Vietnam National Construction Corporation, Hanoi would only experience light quakes which could hardly damage local buildings, just shake furniture.
Khanh, however, expressed his concerns over Hanoi's buildings which were built before 1990s, particularly many of which that have deteriorated.
The Ministry of Construction reported on its website lists around 1,600 apartment buildings constructed in the 1960-1980 period, of which, 25% are in bad condition in the capital.
Tien Phong/Dtinews
An earthquake occurred in many areas near Hoan Kiem Lake, Giay Bridge and Ha Dong district in capital city of Hanoi at 8:20am today.   

Many residents in high-rise apartment buildings in Hanoi continued facing light shakes early this morning, November 28.