Hai Duong raises total domestic cases to 1,585, with one more reported
The Ministry of Health reported the discovery of five fresh COVID-19 cases on March 7, including one in the biggest coronavirus epicenter of Hai Duong, and four imported cases in Kien Giang and Hanoi.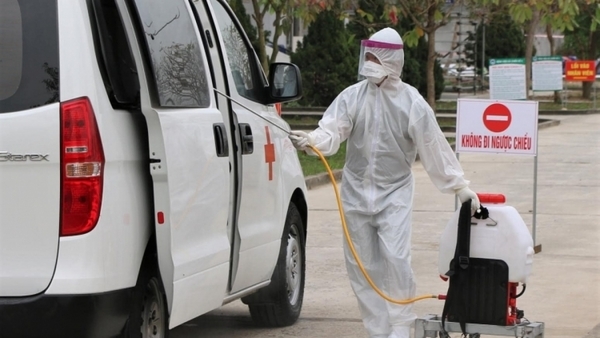 With the fresh infections, the national infection tally rose to 2,512, including 1,585 domestically-transmitted cases, and 927 imported cases.
Hai Duong remains the locality recording the highest number of local infections with 708 cases since the initial outbreaks recurred in the country on January 27.
There have been a total of 1,920 patients having recovered from the disease to date, while the number of deaths related to COVID-19 stays at 35.
Among the patients currently receiving treatment for the virus, a total of 259 cases have tested negative for SARS-CoV-2 at least once, with the majority going on to record several negative results.
Concerning COVID-19 vaccination, prioritized groups will be inoculated with the first batch of 117,600 AstraZeneca vaccines on March 8, with as many as 900 staff members of the Hospital for Tropical Diseases in Ho Chi Minh City being among the first in the southern region to be injected with AstraZeneca COVID-19 vaccine.
According to Health Minister Nguyen Thanh Long, the Ministry of Health will mobilize all resources to conduct COVID-19 vaccinations in a proper way so as to ensure absolute safety for citizens.
The minister asked localities which have yet to receive the vaccines to prepare for training programmes as when more vaccines are delivered to Vietnam in March.
COVAC and AstraZeneca have consented to provide 30 million doses each for Vietnam this year. The Health Ministry asked the producers to hand over the vaccines to the nation before September and is negotiating with Pfizer to buy a further 30 million doses from this producer in the time ahead.
VOV

Western nations have the capacity in terms of economic potential and the legal and moral aspects to promote access to vaccines on a global scale.