Four nCoV strains found in Vietnam
Vietnam has discovered four strains of SARS-CoV-2, including one found in the UK which is more contagious.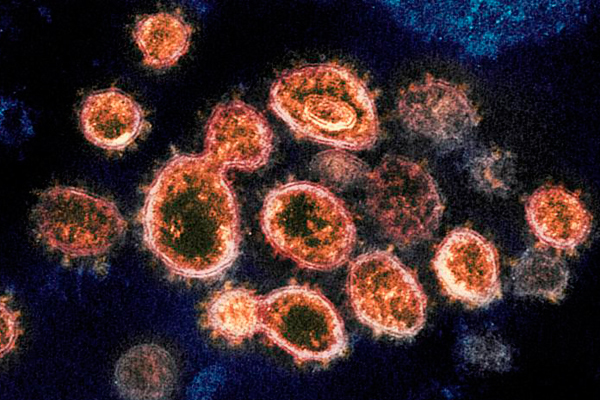 SARS-CoV-2 virus under a microscope.
Dr. Dang Quang Tan, Director of Preventive Medicine Department at the Ministry of Health, said at a meeting on Covid-19 prevention on February 19 that the world has recognized new strains of virus. To date, more than 90 countries have reported the new strain from the UK and more than 40 countries have seen the strain from South Africa.
There is initial evidence of a mutation (E484K) linked to the increase of virus spread and decreased immune response of patients.
In Vietnam, as of February 19, there were 2,347 patients, including 1,448 locally transmitted cases. In the third wave of Covid-19, which started January 27, Vietnam has recorded 755 cases in 13 provinces and cities so far. The northern province of Hai Duong is the largest hotspot with up to 575 cases. Thus, Vietnam ranks 172th in the world, 41st in Asia and seventh in Southeast Asia.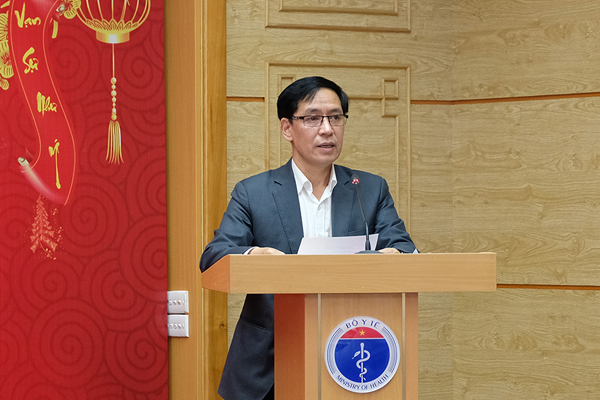 Dr. Dang Quang Tan. Photo: Tran Minh
Vietnam has recorded four strains of SARS-CoV-2, including: D614G from Europe (outbreak in the central city of Da Nang); B.1.1.7 from the UK, which caused the current outbreaks in Hai Duong; B.1.351 from South Africa, which was found from a South African patient (No.1422) who entered Hanoi-based Noi Bai airport on December 19, 2020; and A.23.1 from Rwanda, which was found from patients who are employees at HCM City-based Tan Son airport.
The strain B.1.1.7 in Hai Duong can spread 70% faster than the older strains, including the variant D614G in Europe.
Dr. Tan said that the situation in Hai Duong is still complicated, and perhaps new cases will be reported in the coming time.
For other provinces, especially the two largest cities of Hanoi and Ho Chi Minh City, the risk is also high with the flow of workers who are returning to these cities after the lunar New Year (Tet holiday).
So far, Hai Duong has taken 162,000 tests, including 10,000 on February 18 alone.
Thuy Hanh

VietNamNet would like to introduce an article by Prof. Nguyen Thien Nhan, Head of the HCM City National Assembly delegation.