Flash flood ravages Sapa

A flash flood has occurred in Sapa District in the northern mountainous province of Lao Cai, isolating four local villages.
The incident started around early this morning, June 24, in Ban Ho Commune. The water flew into 20 households in Ban Den and La Ve villages, sweeping away much their personal property.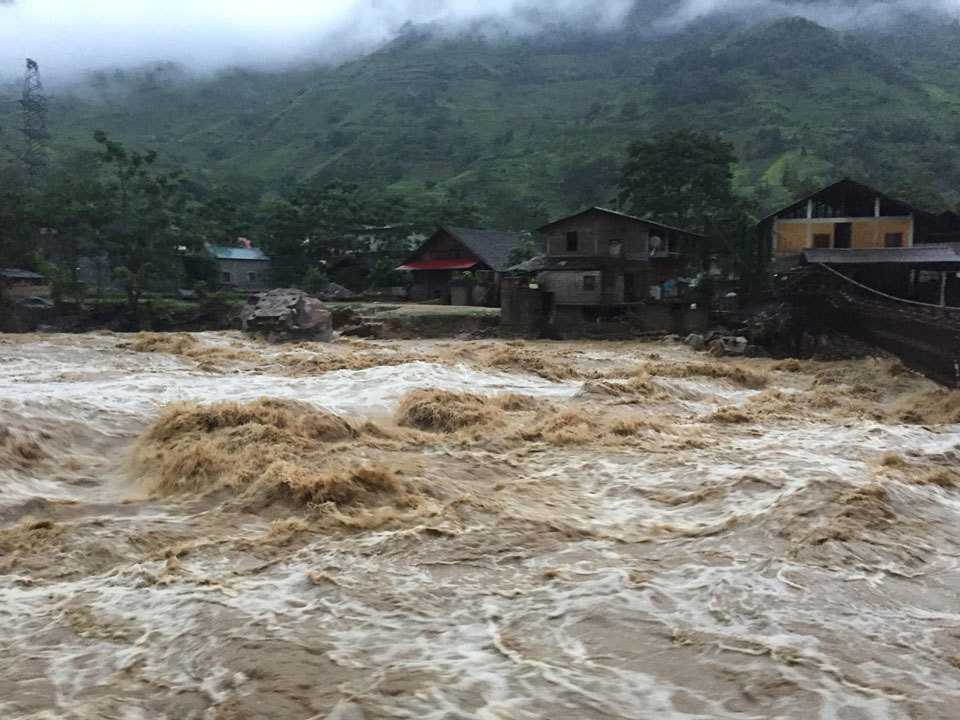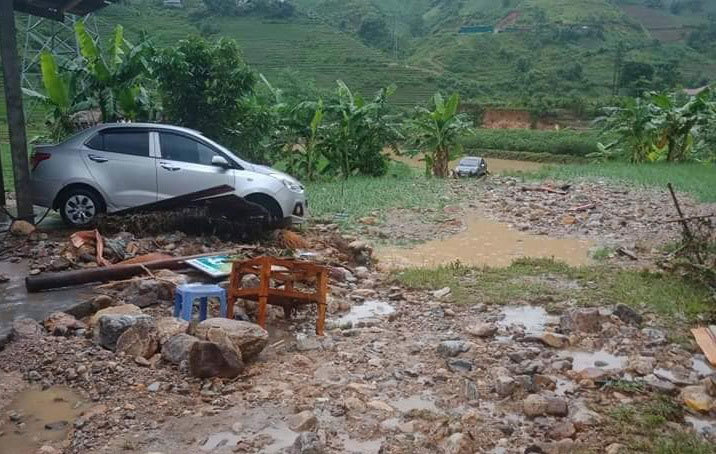 Ban Ho hit by the flash flood
The flash flood damaged the only suspension bridge linking Ban Ho Commune People's Committee and Sapa Town, causing four villages in the commune to be isolated. From 8:30 am this morning, the water started decline, so local residents could now access some roads.
Local authorities quickly came to the affected areas to support the needy.
According to the National Centre for Hydro-meteorological Forecasting, many northern localities, particularly those in mountainous areas, are facing torrential rains. This weather could last until the end of Tuesday.
By midday Monday, three people in Muong Te District in Lai Chau Province were reported missing due to heavy rains.
Localities have been warned to pay attention to lakes and reservoirs and areas which are vulnerable to landslides.


Four people have gone missing after being swept away by flash floods in the northern mountainous province of Lai Chau on early June 24, according to the provincial Steering Committee for Disaster Response, Search and Rescue.  

Many households in Sapa, Lao Cai Province, have to buy a cubic metre of fresh water at VND500,000 (USD21) as the town is facing a water shortage crisis.  

Deputy Prime Minister Trinh Dinh Dung has asked the Ministry of Transport to approve a detailed master plan for Sapa Airport near the popular tourist destination of Sapa Township in Lao Cai.