First, second graders studying online will receive assessments only after returning to in-school classes
The Ministry of Education and Training (MOET) has sent a dispatch to the chairs of People's Committees on organizing teaching and learning in the context of Covid-19.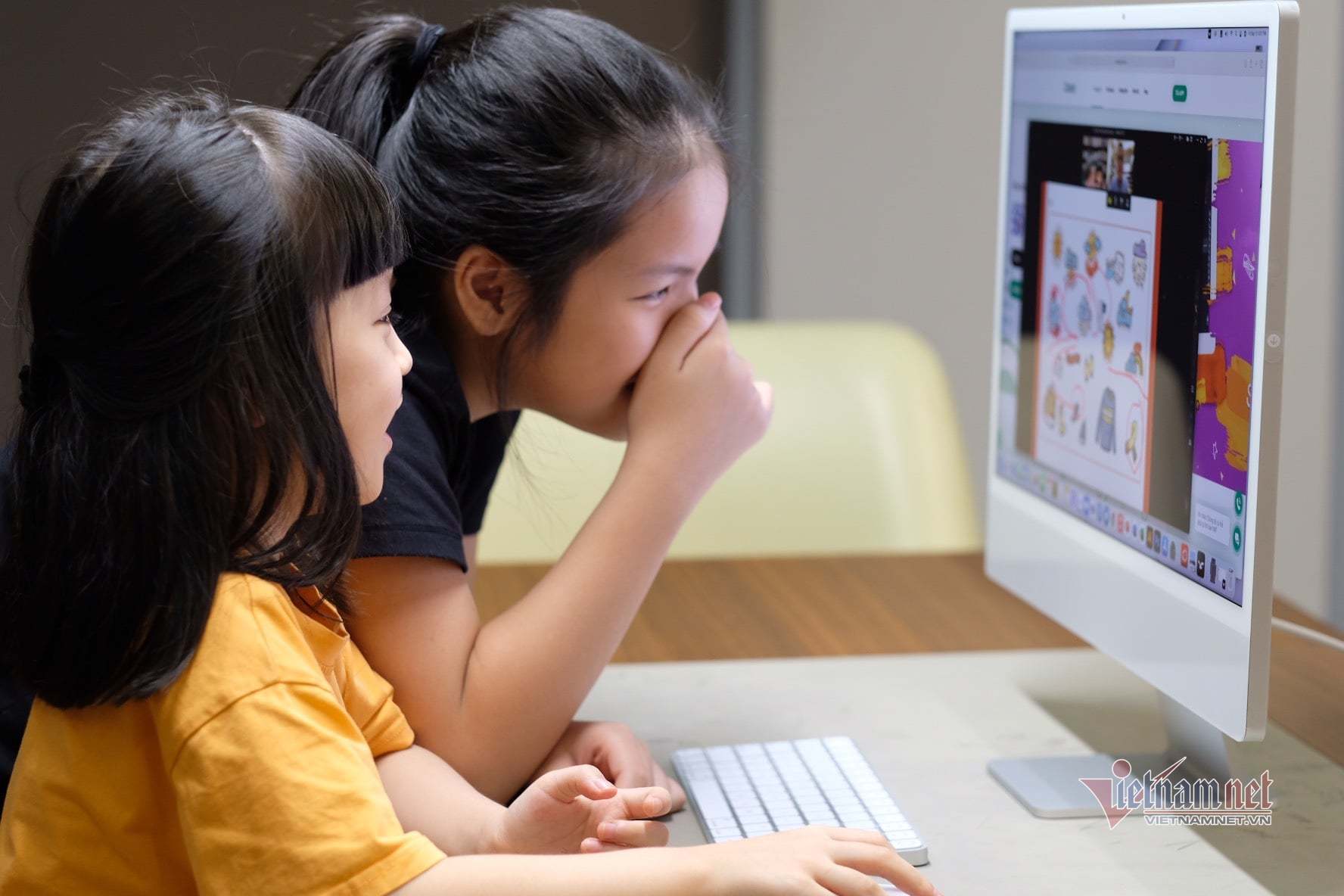 The pandemic developments have affected the socio-economic life in many cities and provinces, including the educational sector. Millions of students and teachers are under social distancing in accordance with Prime Minister Directives 15, 16 and 19.
The Minister has asked chairs of People's Committees to instruct local education and training departments to help education establishments organize flexible teaching under different modes, including offline and online teaching, and teaching on TV; and provide lessons with reasonable durations in accordance with Ministry documents on streamlining the curriculum.
For localities under social distancing that cannot organize in-person classes, schools have to offer teaching of theoretical content online or on TV, and help students use textbooks effectively.
Teaching on TV will be preferable for first and second graders, but teachers will not implement tests and periodic assessments during that time. When students return to school, teachers will help them review knowledge before asking them to do tests and exams.
Online teaching will be the major teaching mode for students from third to 12th grades, while television teaching will be subordinate. The duration of every online teaching period won't be as long as offline teaching periods to ensure students' health and limit working with electronic devices.
Nguyen Xuan Thanh, Director of the Secondary Education Department, said schools have to adjust the teaching content to be sure that all lessons in the curriculum are provided but with streamlined content.
For localities which have basically controlled Covid-19, schools need to take full advantage of the time to give offline teaching, especially practical content and experiments, and help them review the knowledge they got via online lessons. Schools must take measures to ensure safety for teachers and students, and strictly observe regulations on Covid-19 prevention and control.
Localities can organize more than six sessions a week, depending on their real conditions. Schools have been asked to take the initiative in preparing facilities, teaching aids and telecom infrastructure to organize online teaching when necessary; and mobilize all resources to improve telecom infrastructure and equipment that serve online and TV teaching.
Refresher classes are needed to train teachers and managerial officers to improve their teaching online skills and on TV; lesson plans for TV teaching, digital courseware and textbooks available on the websites of publishing houses should be used. 
Thanh Hung

Teachers and schools were still confused and lacked confidence when first given autonomy in building a specific curriculum suitable for each student.   

The Ministry of Education and Training (MOET) wants to have 95,000 more teachers as regular personnel in the next five years, including 31,000 in 2021.