F0 couple in HCMC praise quarantine-zone rooms and doctors
Just 12 days after testing positive for the coronavirus, Tran Tuan Thanh and Dinh Thi My Thu recovered and were discharged from hospital.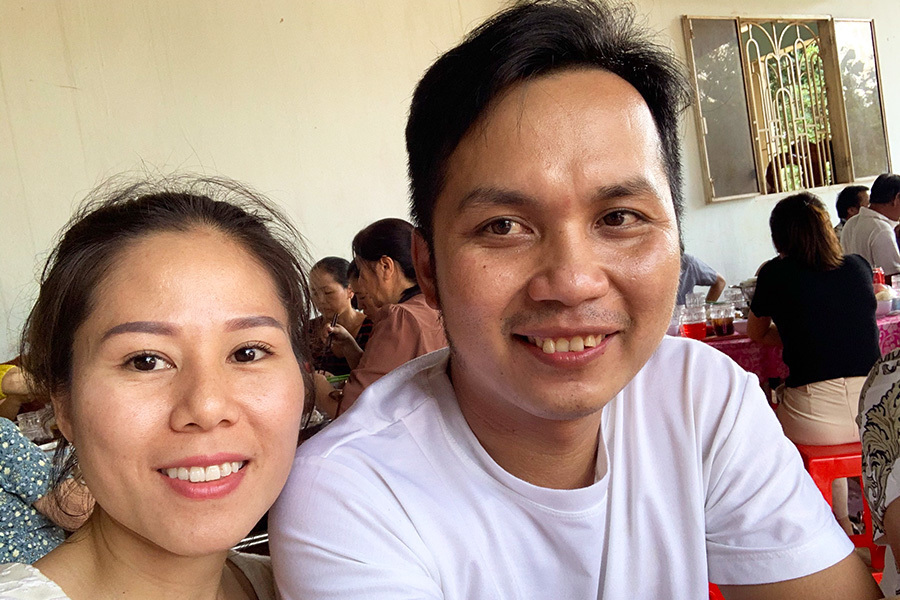 Tran Tuan Thanh and Dinh Thi My Thu
On July 17, Thanh and Thu in district 6, HCMC, were informed they were positive for the coronavirus. On July 29, they received negative testing certificates.
The young couple decided to share their experience about treatment of Covid-19 and how to overcome psychological barriers after getting infected with the disease.
"You need to be wary of it. The most important thing is not to let a mental breakdown knock down your body. For those who are and may be affected, you should stay calm, and don't be too scared," Tuan said.
As they are young, they had mild symptoms. While Tuan felt pain, muscle fatigue, and his hands were so weak that they did not have the strength to hold things, Thu had no symptoms. Both of them were put into isolation at Field Hospital No 7, Thu Duc City.
This is a newly built bloc with many apartments. Each apartment comprises three rooms. There are two people in one room, and most them are family members who take care of each other.
The quarantined area was very clean with good electricity and water conditions and services.
"Meals are delivered to the door of the room three times a day. There was a lot of food, but we lost taste, so the food did not taste good. However, we always tried to eat all the food to have strength," Thanh recalled.
Tuan denied the rumor on social networks that patients did not receive necessary care and were left hungry.
"My husband and I had great experience. We were taken care of carefully Thu by medical workers and volunteers," Thu said.
At first, they thought the treatment would cost a lot of money. But they did not have to pay anything for meals, medicine and testing.
"In general, we have nothing to complain about," Thu said.
Thanh said during the treatment process, they gargled with salt water, drank lemon, ginger and citronella juice every day. They had physical exercise twice a day, 30 minutes-1 hour each time.
"Those who are weak and cannot get physical exercise should try to get up and walk around to sweat. If you don't feel like eating, you still have to eat to have the strength to overcome the disease. Drink as much water as you can," Thanh said.
He advised people to stay at home if they are told to do this by local authorities, and wear protective masks.
Dang Duong

Thu Duc City in Ho Chi Minh City has launched a mobile vaccination team for people in quarantine and blockade areas and places where it is difficult to approach.