Expat Explorer study: Vietnam among 20 best places to live and work
Vietnam is ranked the 5th location in Asia-Pacific region, having climbed three places to the 19th position in the world among best places to live and work over the next 12 months, according to the 14th Expat Explorer study.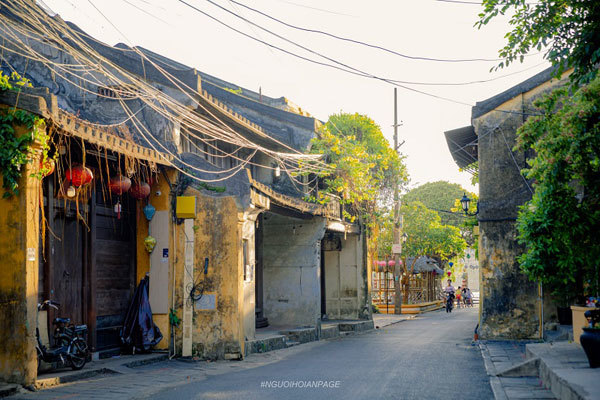 Hoi An's ancient street. Photo: Nguoi Hoi An
The study showed that in Vietnam, 51 percent of expats say the local community has become more supportive of each other since the start of the pandemic while 83 percent of expats in Vietnam are optimistic about living here for the next 12 months.
Despite the very real challenges that the entire world has faced with the COVID-19 pandemic, there is a growing sense of optimism that with the vaccine rollout picking up pace that we will all return to a more normal existence, shared Tim Evans, CEO of HSBC Vietnam.
In Vietnam, this will mean a return to strong economic growth in a very vibrant and exciting country, where apart from the benefits of being in a fast moving and vibrant economy, the country also offers a wide variety of geographies from mountains, jungles to beaches, wonderful food and very hospitable people, he said.
"As an expat living here in Vietnam, I would not want to be anywhere else at this exciting time for the country", the CEO of HSBC Vietnam added.
Expat Explorer is a comprehensive and in-depth global survey of expats. The 2021 survey is HSBC's broadest look at expat living to date, with expats from 46 countries and regions sharing their views.
It surveyed 20,460 adults aged over 18 currently living away from their country of origin/home country, in 143 countries, territories and markets, through an online questionnaire between March and May 2021.
Source: VGP

Vietnam is ranked the 10th best place in the world for expats, according to the recently released 2021 Expat Inside Survey by InterNations, considered the biggest global expat community.

With the advantage of owning a long coastline, up to 3,200 kilometers with countless bays, Vietnam has become a favorite destination of many visitors globally.