Early weather warning helps society develop

Professor Tran Hong Thai, deputy general director of Vietnam's General Department of Meteorology, talks to Natural Resources and Environment online newspaper about Vietnam's resolve to develop a safe society in the context of climate change.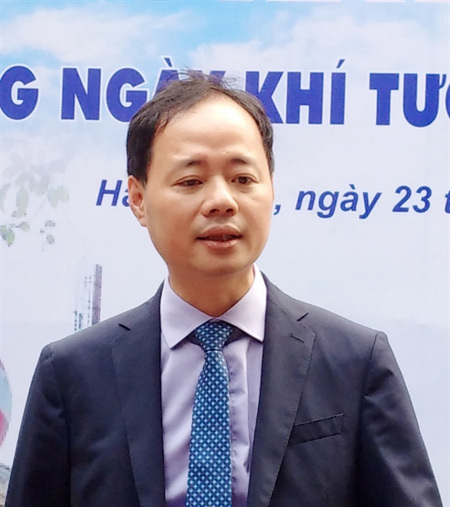 Tran Hong Thai. — Photo baotainguyenmoitruong.vn
What are the challenges Vietnam is facing in weather forecasting?
The Vietnamese Law on Natural Disaster Prevention and Control has listed 19 types of natural disasters which often occur and cause severe consequences in Vietnam. They are typhoons, tropical atmospheric pressure, heavy rains, floods and others. However, the biggest challenge for the National Centre for Hydro Meteorological Forecasting is to produce the most reliable reports on the weather forecast.
However, amid climate change, weather forecasting has faced many challenges in providing reliable information.
The big challenge many countries, including Vietnam, have been facing is forecasting rainfall volume, particularly in small areas, including rainstorms, flash floods, land erosion and others.
Has the centre developed a plan to make Vietnam a safe place to live?
The weather forecast sector has done its best to make sure Vietnam is safe place for all people.
We have paid special attention to consolidating and updating the latest technology in weather forecasts to make sure our weather bulletins are of high quality. However, to make weather reports precise and reliable, we need support from many ministries and sectors. When writing a weather report, we also need data from various ministries, sectors and localities nationwide.
Achievements gained by the National Centre for Hydro Meteorological Forecasting should also be attributed to the support and assistance from the Word Meteorological Organisation.
What are the key missions of the centre in the near future?
One of our key missions is to make our legal system further complete. In the meantime, we will continue to complete our meteorological system to produce reliable weather reports with support from high tech equipment and co-operation from international partners.
The National Centre for Hydro Meteorological Forecasting will do its best to utilise the most modern equipment in the weather forecast mission.
Last but not least, we will provide favourable conditions for our staff to approach and apply the latest technology in their day to day work of weather forecast. We have conducted a study to modernise our present weather forecast system and the national hydro-meteorology system.
VNS