COVID-19: Vietnam records 142 more local cases, 49 cases in HCM City
The Ministry of Health (MoH) announced an additional 142 locally transmitted coronavirus cases in five localities on May 30 afternoon, including 49 cases in Ho Chi Minh City.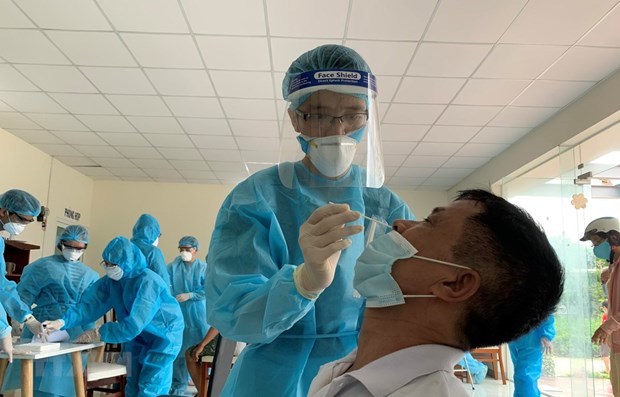 Bac Giang province, Vietnam's largest COVID-19 hotspot, recorded 44 more cases in the afternoon, while its neighbor, Bac Ninh province, another COVID-19 hotspot, detected 28 more cases.
All eyes are now on Ho Chi Minh City which is struggling to contain the fresh coronavirus outbreak at the Revival Ekklesia Mission Vietnam, a Christian sect based in Go Vap district.
Nearly 200 related cases have been documented for the past four days, including 49 cases on May 30 alone. The number of positive cases closely linked to the religious sect is anticipated to keep rising in the coming days.
During an urgent meeting on May 30 morning, Nguyen Thanh Phong, chairman of the municipal administration decided to impose social distancing on the entire city as of 00.00hrs on May 31, in an effort to slow the spread of the virus.
Go Vap district which is home to the Revival Ekklesia Mission Vietnam, will be put into lockdown at the same time.
Elsewhere 18 new cases were confirmed in Hanoi, two at the Hanoi-based National Hospital for Tropical Diseases and one in Da Nang, according to the MoH's 18.00hrs COVID-19 update.
The MoH data shows Vietnam has logged 250 locally transmitted cases during the past 24 hours, including 124 cases in Bac Giang and 59 cases in Ho Chi Minh City.
VNA
Vietnam recorded an additional 52 new domestically-transmitted COVID-19 cases in the past 12 hours to 6am on May 30, according to the Ministry of Health (MoH).