Committee concerned over feasibility of North-South $58 billion high-speed railway plan

The Ministry of Transport's $58 billion plan for the North-South high speed railway faces daunting financial challenges, the Committee for Management of State Capital at Enterprises (CMSC) has said.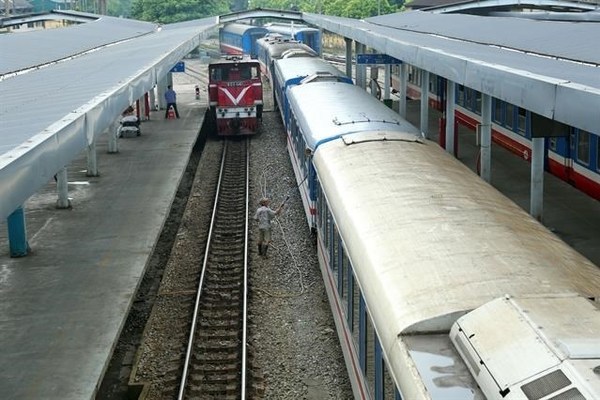 Hanoi Railway Station, where the North-South high speed railway starts
In a report on the railway project, the committee told the Ministry of Planning and Investment (MPI) it was concerned about the feasibility of attracting investment for the ambitious plan, among other other issues, with its cost estimates more than double the 26 billion USD plan the MPI estimated.
A CMSC representative said that as it stands, the transport ministry's public-private partnership investment ratio – the State budget covering 80 percent of the costs with private enterprises shouldering the remaining 20 percent – need to be reconsidered.
A ratio skewered heavily towards the State suggests the project might not be feasible and could fail to attract private capital, the committee said.
The committee asked the Ministry of Finance and the MPI to look more thoroughly into the transport ministry's proposal, bearing in mind the public debt ceiling and the State budget's ability to balance expenditure and revenues.
With the project's construction time estimated to take 30 years – from 2020 to 2050, other factors that could hike the project's costs must be accounted for – including inflation, possible device and machinery replacements, and increasing material prices and workforce wages.
Nguyen Thi Phu Ha, Vice Chairwoman of the CMSC, said Vietnam lacks the technological mastery and experience to build the high-speed railway on its own.
Vu Dai Thang, Deputy Minister of Planning and Investment, said concerns over Vietnam's technological self-sufficiency remain the same as 10 years ago as the country still relies heavily on imports.
Delayed progress and costs overrun issues afflicting urban railway projects in Hanoi and HCM City, for example, have resulted in controversies and drawn public anger, furthering the need to carefully select the right technology to ensure safe operations and economic viability.
The committee asked for an independent assessment of the transport ministry's plan to build the rail with designed speed of 350km/h, with many experts and the public questioning the need for such rapid speed.
Ha also noted the need to examine the investment rate of nearly 38 million USD per kilometre of the railway and compare it to projects of similar nature.
The CMSC also told the transport ministry to supplement updated figures and analyses of the capacity of all current modes of transport – road, waterway, rail and air – operating on the North-South axis to see how the high-speed railway could affect them.
The proposed rail project is planned to be 1,559km long and pass through 20 localities, with the beginning and end points in Hanoi and HCM City.-VNS/VNA