Collapsed trees after heavy rain causes traffic gridlock in HCM City
The heavy rains on early Friday morning flooded Saigon, causing many trees to collapse.
As reported by VietNamNet, the rain started at about 1 AM and lasted for hours, causing severe flooding in many areas in Ho Chi Minh City, such as Thu Duc city, District 12, Binh Thanh District and others.
Thunderstorms and gale winds toppled several trees and broke their branches during the heavy rain.
At about 5 AM, a big, old banyan tree was uprooted and fell on the intersection of Truong Chinh street and Nguyen Van Qua street. The severe weather also broke branches of many tall trees on Truong Chinh – Cong Hoa street. Fortunately, these incidents happened when the street was empty, so no one was injured.
As a consequence of the heavy rain, many streets were jam-packed on Friday morning. On Cong Hoa street, thousands of vehicles were nearly immobile at times.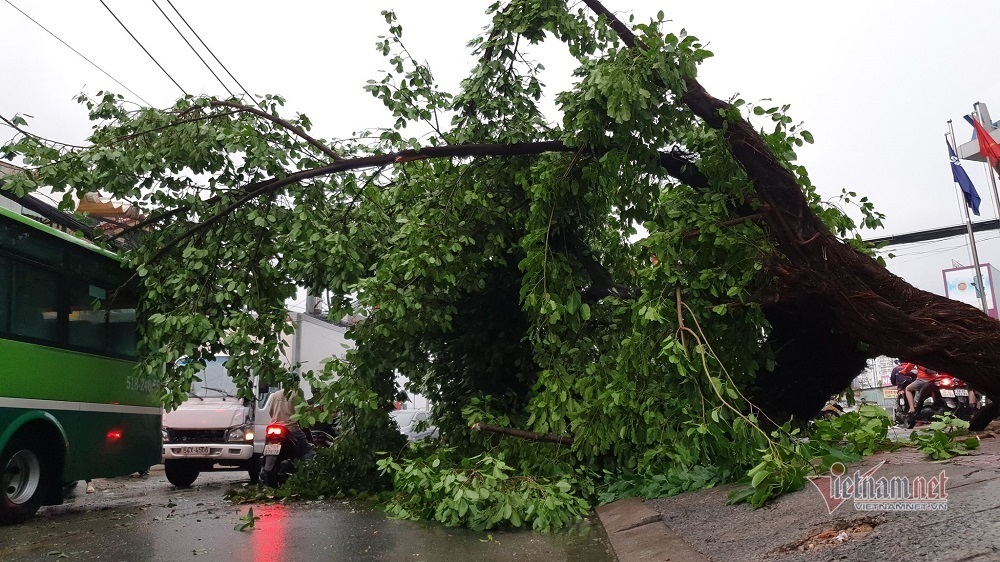 An uprooted banyan tree fell on the street during the heavy rain.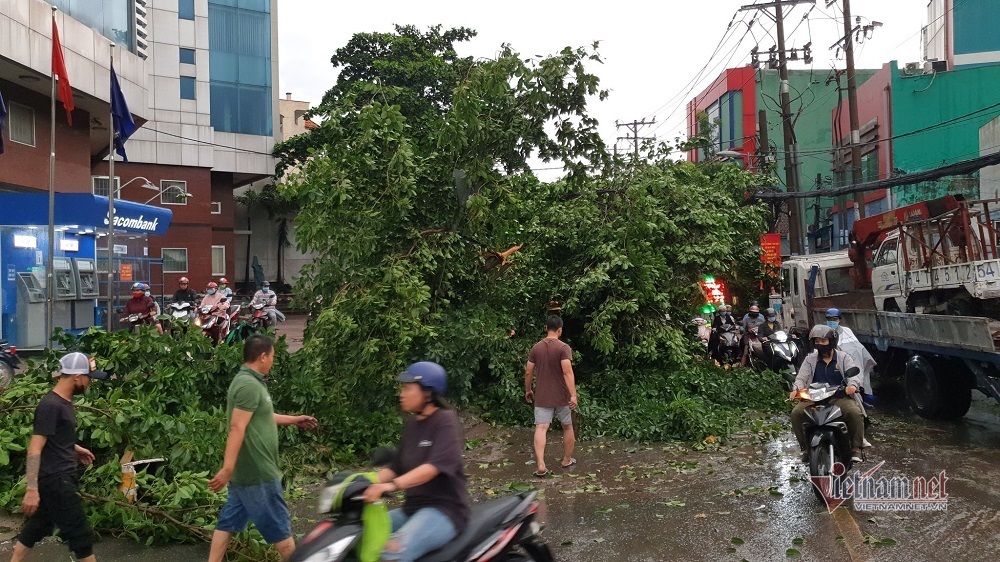 Fallen trees on the streets made it difficult for people to move around.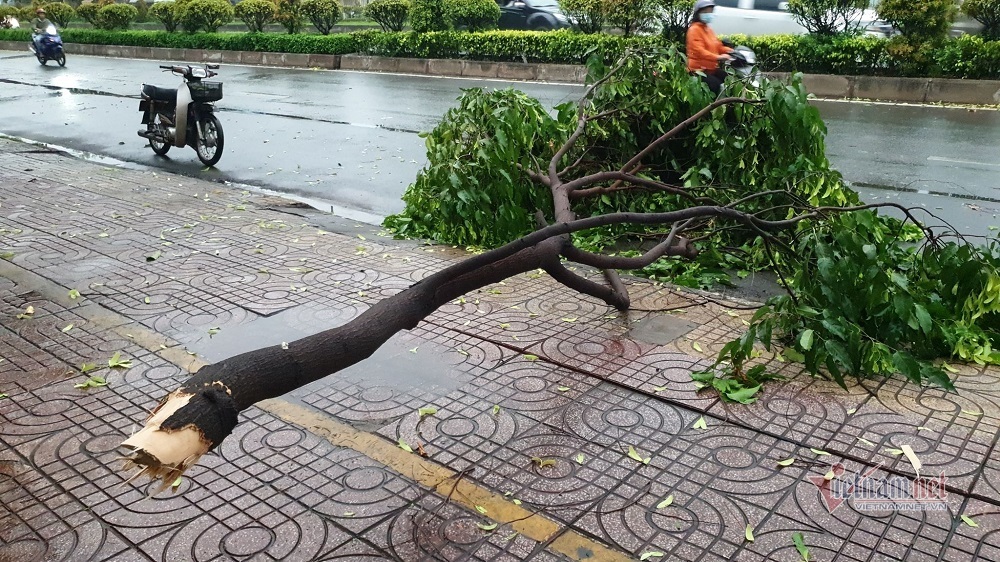 Several big tree branches broke and fell on the street.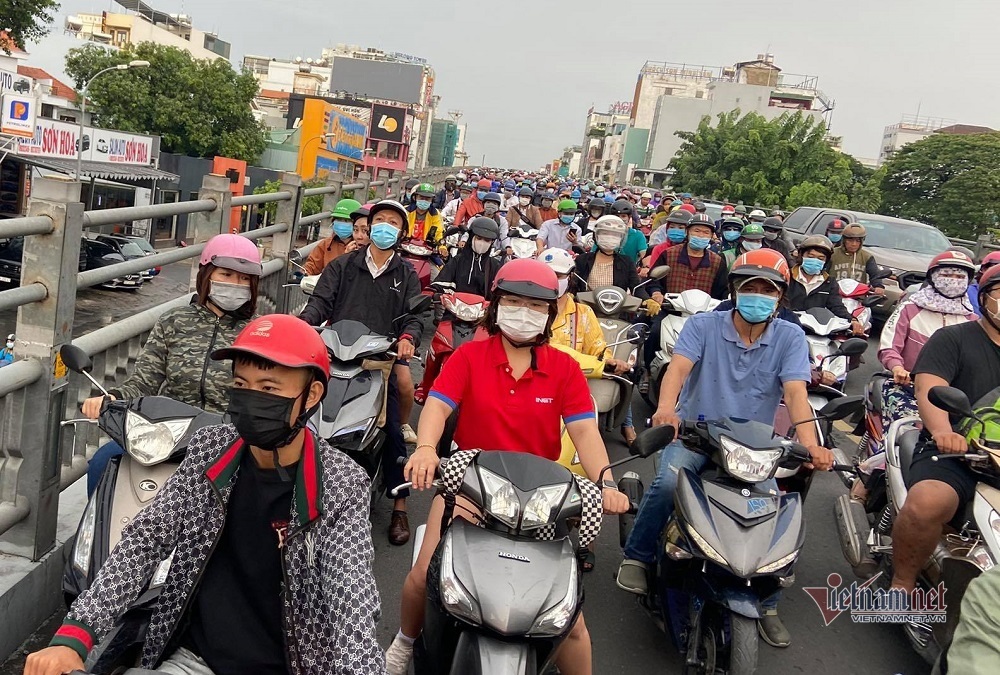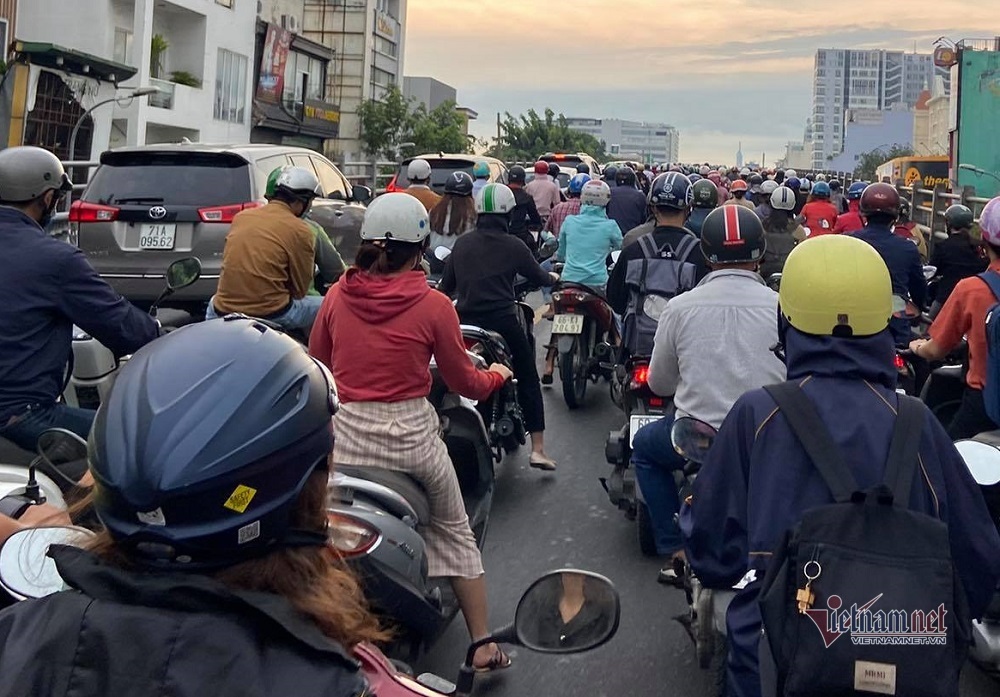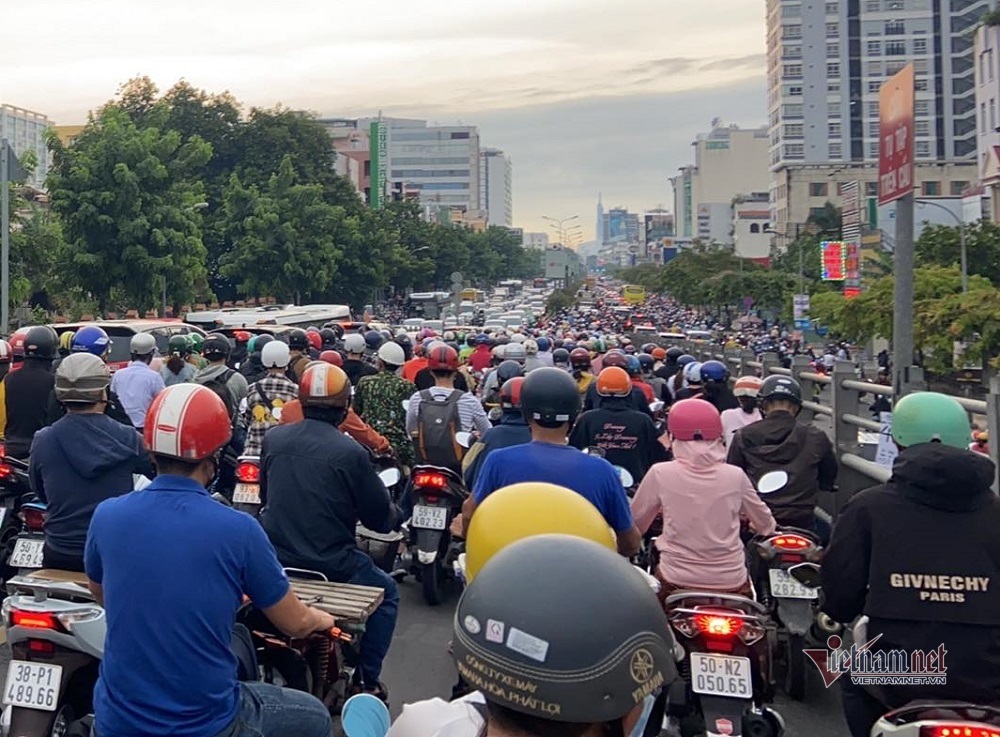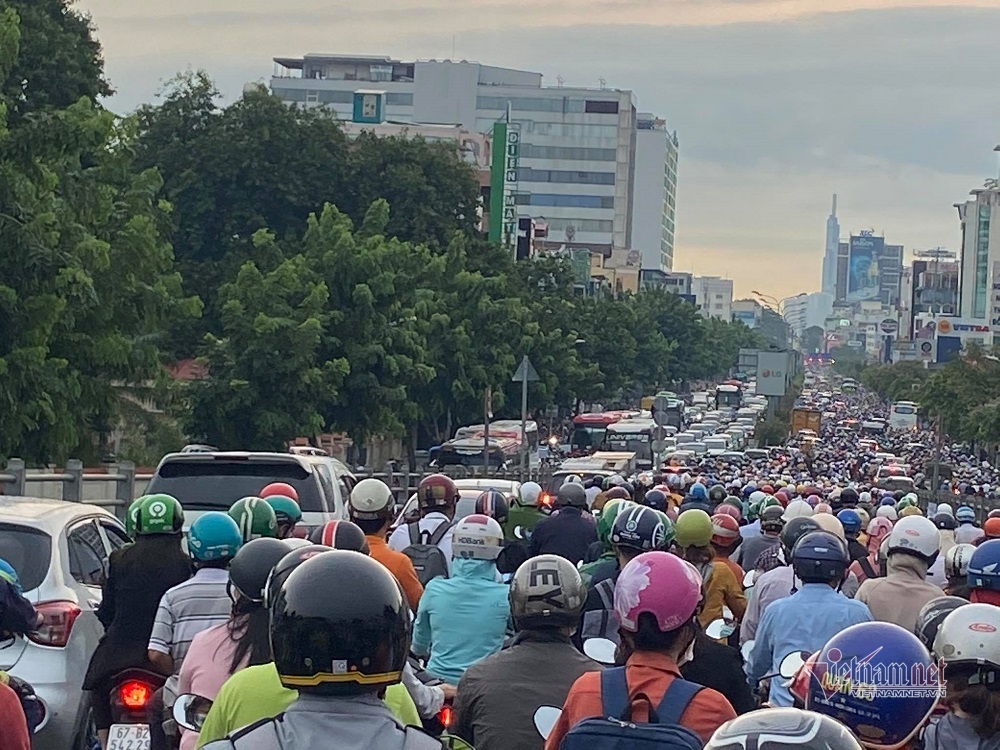 Thousands of citizens had to travel slowly to their workplace in traffic gridlock.

Tuan Kiet

On the morning of April 13, serious traffic jams were reported on the northwest gateway routes in Ho Chi Minh City, causing traffic chaos. Thousands of vehicles had to move inch by inch on the road.