Chip-based ID card issuance units welcomed by ethnic minorities
On a hot sunny day recently, ethnic Hloi and Dor, and Jrai people visited a commune's head office to follow procedures to get ID cards.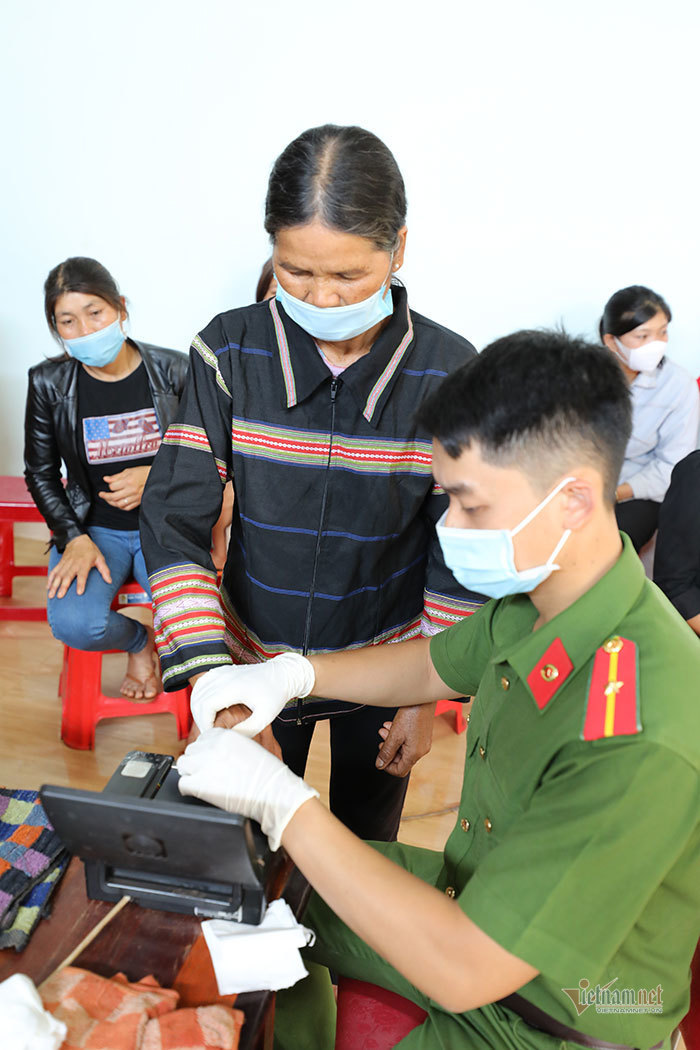 The issuance of new chip-based ID cards has been difficult work for policemen in Dak Doa district because the number of people who need them is high. Around 53 percent of them are ethnic minority people and many don't have information about dates of birth. The information in documents is also sometimes inconsistent.
The district police have created favorable conditions for people who come to follow procedures for ID cards.
"We informed people that we will receive 20 households to come every hour. Commune police have to check information and give guidance to people so that their trips to the district's police office won't be in vain," said Captain Doan Tuan Anh.
"We organize the working schedule in the most reasonable way to be sure that people can fulfill procedures and don't have to give up farming," he said.
The registration is organized in two ways. First, commune policemen come directly to every household to take and check information.
Second, information is provided on social networks. People are shown how to contact and join the district police's Zalo account for information.
The district police set up a Zalo group of 111 hamlets. There is a Facebook page for each commune and town, which receive registrations and opinions from people.
Anh said the district police had organized a peak campaign on issuing ID cards by sending mobile units to hamlets, communes and residential quarters to best serve people.
Policemen made a list of all people who need ID cards in every hamlet and locality and set issuance schedules to groups of people. People are informed in advance about the schedule so that they can go ahead and prepare documents.
Dak Doa's people said they are not tired while queuing for their turn to follow procedures because they can enjoy music programs and films provided by the police, or access the internet.
Le Thanh Hien in Tan Binh commune said it took him a while in the morning to fulfill all procedures.
Do Van Thao in Cay Diep hamlet of Kdang commune said he could not go to meet the police in the daytime when he is busy with farm work, so he went in the evening and was served well.
Hloi and Dor brought five kilograms of new-crop rice to give to the policemen. 
Dieu Thuy

Major General Pham Cong Nguyen, Director of the Police Agency or Administrative Management of Social Order (C06), Ministry of Public Security explains why the delivery of the chip-based ID cards is behind schedule.

The personal data could be used by criminals to fraudulently appropriate property, forge documents to impersonate, and open a bank account.