Chinese man recovers from coronavirus

A Chinese man will be discharged from hospital in Ho Chi Minh City on the afternoon of February 12 after a time struggling with the coronavirus.
Li Ding (centre) and his son Li Zichao (left) are treated at Cho Ray Hospital in HCM City. Photo by VNA
Director of the Cho Ray Hospital, Nguyen Tri Thuc, announced on Wednesday morning that Li Ding, 66, would be discharged this afternoon.

"Latest tests showed that Li Ding was negative for the virus," the doctor said. "He is in good health now and can return home."

According to Doctor Le Quoc Hung, Head of the Department of Tropical Diseases, they faced lots of challenges during treating Li Ding because he had many health problems including diabetes, hypertension and having undergone surgery to treat lung cancer.

"We had doctors from the Tropical Diseases, Cardiovascular, Endocrinology, and Respiratory departments co-operating in finding the best treatment for him," doctor Hung said. "His samples were tested every day to take into account his condition and adjust the treatment."

The Chinese man and his 28-year-old son Li Zichao were admitted to Cho Ray Hospital on January 22 after being found infected by the virus.

The son was already discharged on February 4 after recovering from the disease.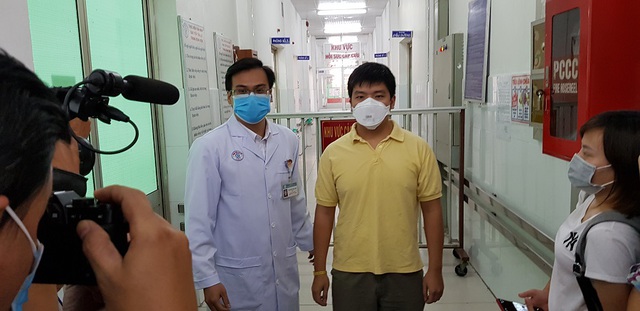 Li Zinchao is discharged from hospital on February 4

Their cases were the first two coronavirus cases detected in Vietnam.

Li Ding had travelled from Wuhan to Hanoi with his wife on January 13 before heading to Nha Trang. His son Li Zichao, who had been in Long An for the past four months, then went to Nha Trang in order to meet his parents.

Following this, the whole family then continued their journey by travelling to Ho Chi Minh City and Long An. By January 17, the father was showing signs of a fever, with his son also displaying similar symptoms on January 20 before the pair were admitted to Cho Ray Hospital on the evening of January 22.

The wife, Hu XiaoLian, was also released on February 6 after quarantine.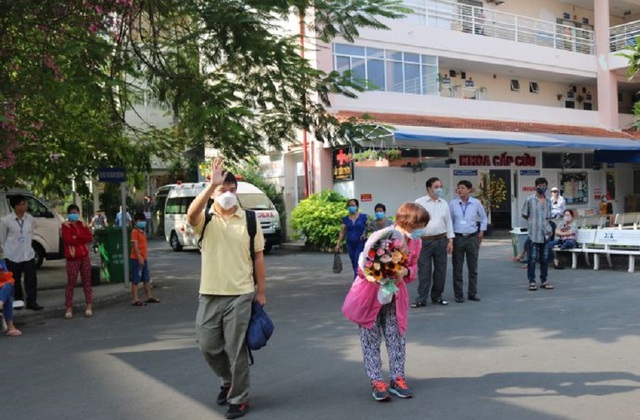 Li Zichao and his mother are discharged from hospital

Li Ding has become the seventh patient to recover in Vietnam so far.

The country had reported 15 cases by February 11. Dtinews

Three patients from the northern province of Vinh Phuc infected with the novel coronavirus (2019-nCoV) have recovered and were discharged from the National Hospital of Tropical Diseases (NHTD) in Hanoi on February 10.

Along with face masks, demand for vitamin C supplements has soared due to fears of the coronavirus, but doctors have warned overdoing it may cause severe health problems.