Buddhists celebrate Vu Lan Festival

The Vu Lan Festival opened on August 11 with thousands of Buddhists flocking to the Kim Son-Lac Hong Pagoda in the northern province of Hoa Binh to honour their parents and ancestors.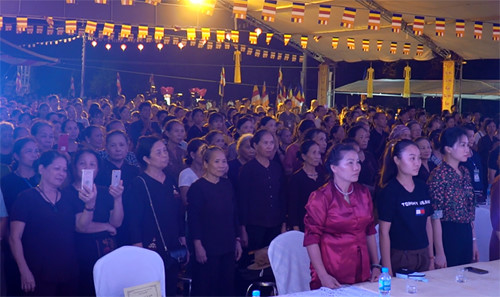 The festival is held annually on the 15th day of the seventh month of the lunar calendar. To mark the occasion, followers of Buddhism pay a visit to pagodas and temples in order to worship ghosts and make offerings to hungry spirits. Items such as food and clothes are offered whilst animals such as birds and fish are released along with lotus lanterns to show gratitude to their parents.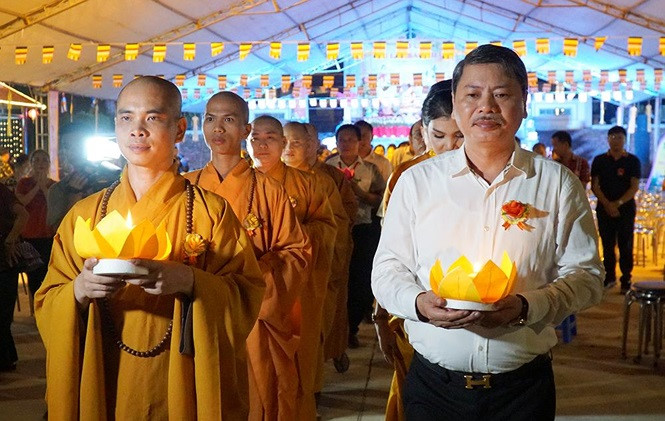 Thousands of Buddhists regularly participate in the ceremony to celebrate the Vu Lan Festival.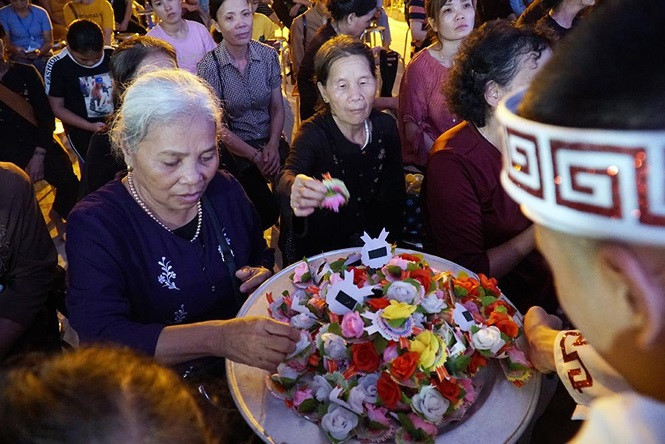 Festival goers follow the tradition of wearing red and white roses whilst taking part in celebrations at the Vu Lan Festival.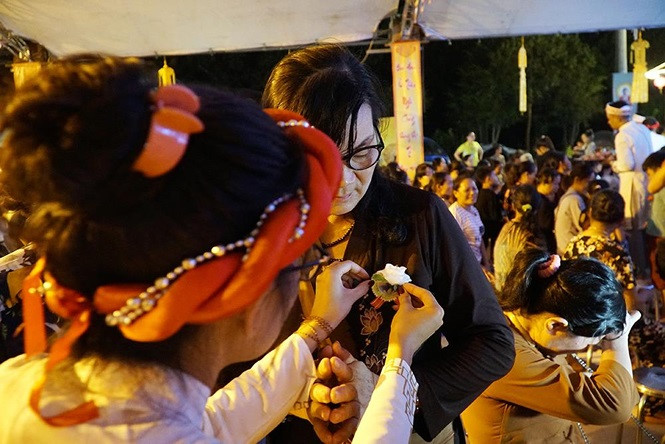 Many choose to wear roses on their shirts. It is tradition that red roses are worn by those whose mothers are still alive, while white roses are worn by those whose mothers who have passed away.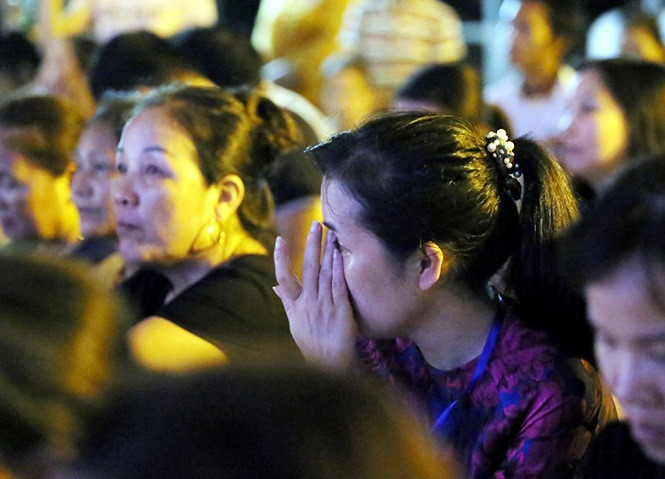 A festival goer weeps as she listens to teachings about piety and stories about mothers.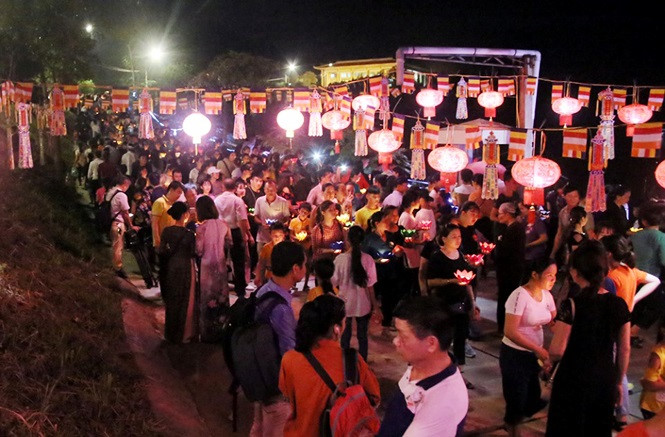 Lotus lanterns bring light to the ceremony.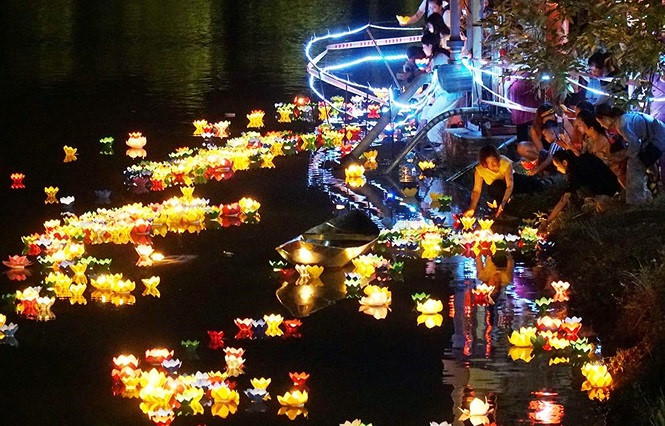 Buddhists drop lotus lanterns into a river to show their gratitude to their parents.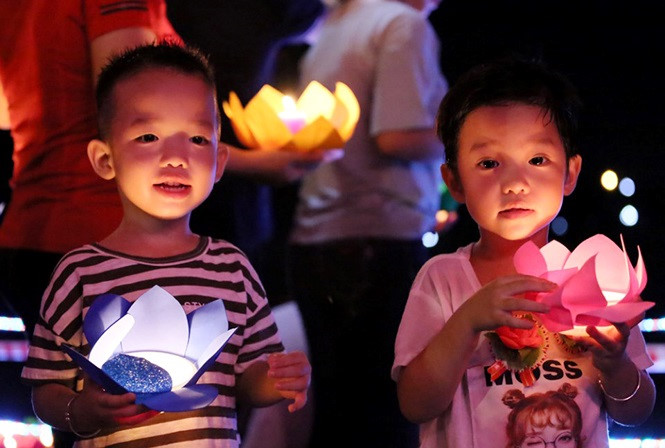 Two children eagerly wait to participate in the ritual at the festival.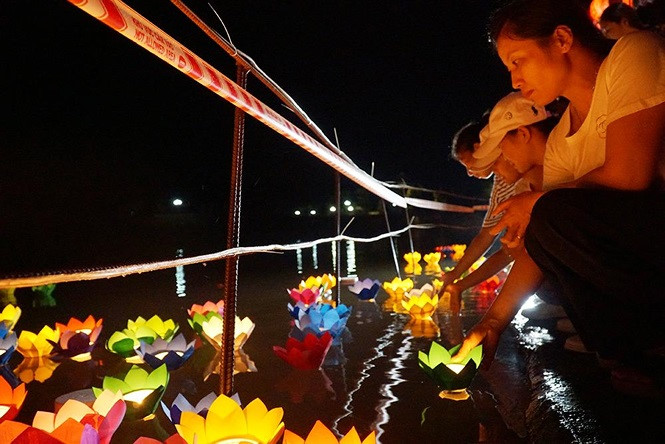 Worshippers drop their lotus lanterns and pray for peace.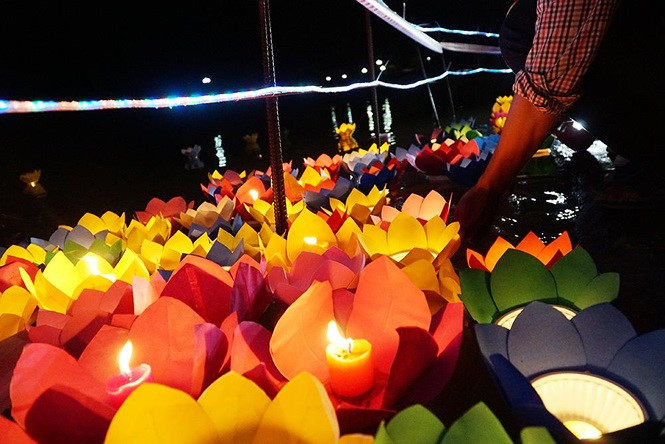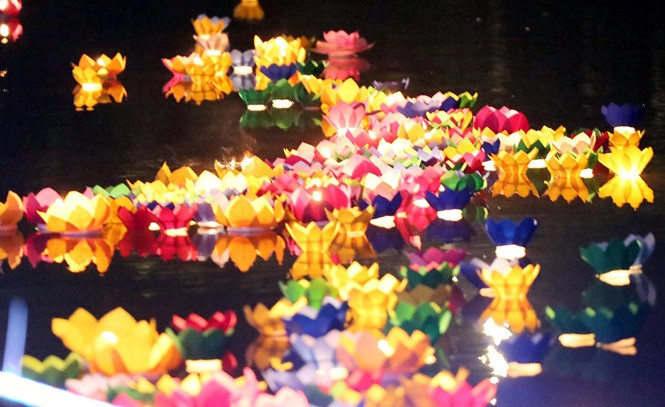 Tien Phong/VOV