Body of Vietnamese tourist returned home from Bali

The body of the Vietnamese tourist who died in giant waves in Bali, Indonesia, last weekend was brought home on July 25, according to the Embassy of Vietnam in Indonesia.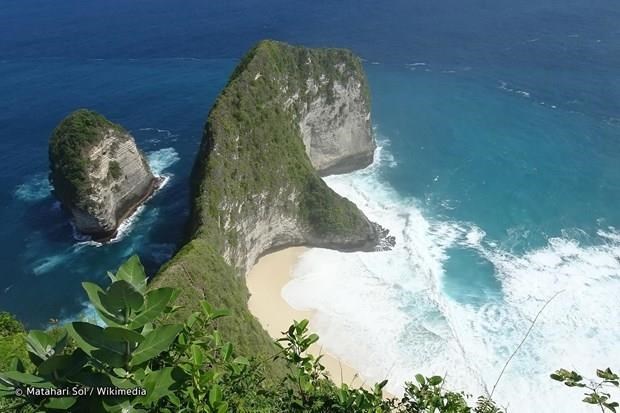 Popular Kelingking beach and plant-covered limestone headland on the southwestern coast of Nusa Penida Island.
The body of Nguyen Hoang Hieu Dan, the 26-year-old man from the Central Highlands province of Lam Dong who died after being swept out to the sea by strong waves at the popular Kelingking beach, arrived at Tan Son Nhat International Airport, Ho Chi Minh City, and was returned to his family.
Dan was there on a holiday with three other friends when a six-metre wave crashed into the beach and dragged him out into the ocean. His friends tried to save him in vain.
After the incident, the Embassy of Vietnam in Indonesia has promptly worked with local authorities to complete legal procedures to bring the body back to Vietnam.
Kelingking beach lies within the village of Bunga Mekar on the southwestern coast of Nusa Penida Island, Bali. One of its most popular landmarks is a plant-covered limestone headland, with massive waves crashing against it. This unique formation resembles the shape of a T-Rex's head, so Kelingking is often called the T-Rex Bay of Bali. –VNA