An Giang most populous in Mekong Delta: census

Housing over 1.9 million people, An Giang is the most populous province in the Mekong Delta region, said a local official at an October 29 conference reviewing the local population and housing census in 2019.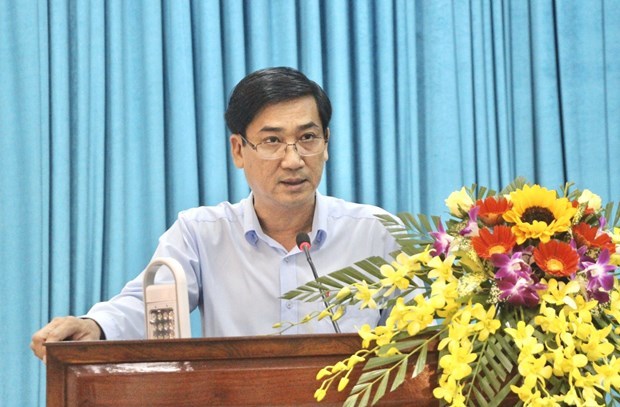 Thieu Vinh An, head of the provincial statistics office, speaks at the event (Photo: angiang.gov.vn)
Thieu Vinh An, head of the provincial statistics office, saidthe figure, calculated as of 0 am on April 1, made An Giang eighth among the mostpopulous localities nationwide, behind Ho Chi Minh City, Ha Noi, Nghe An, HaTinh, Dong Nai, Binh Duong, and Hai Phong.
According to the census, 68.41 percent of local residentslived in rural areas. The province ranked 2nd in the Mekong Delta inthe number of urban dwellers, at 31.59 percent. 
An Giang also had the highest rate of locals working awayfrom home among the 63 provinces and cities nationwide. 
During the 2009-2019 period, the local population decreasedby more than 234,000, with its average annual population growth rate staying at-1.16 percent as compared to the national rate of 1.14 percent.
Nguyen Thanh Binh, Chairman of the provincial People'sCommittee, stressed the result reflected positive effects of the Party's andState's policies on population and housing on local life.
The proportion of literate people aged from 15 and aboveincreased significantly, while housing conditions of both rural and urbanresidents were improved, he added./.VNA