Airways, railways reopen as local authorities adjust policies
Airways and railways have gradually reopened after a long period of hibernation. Obstacles have been cleared for flights to resume.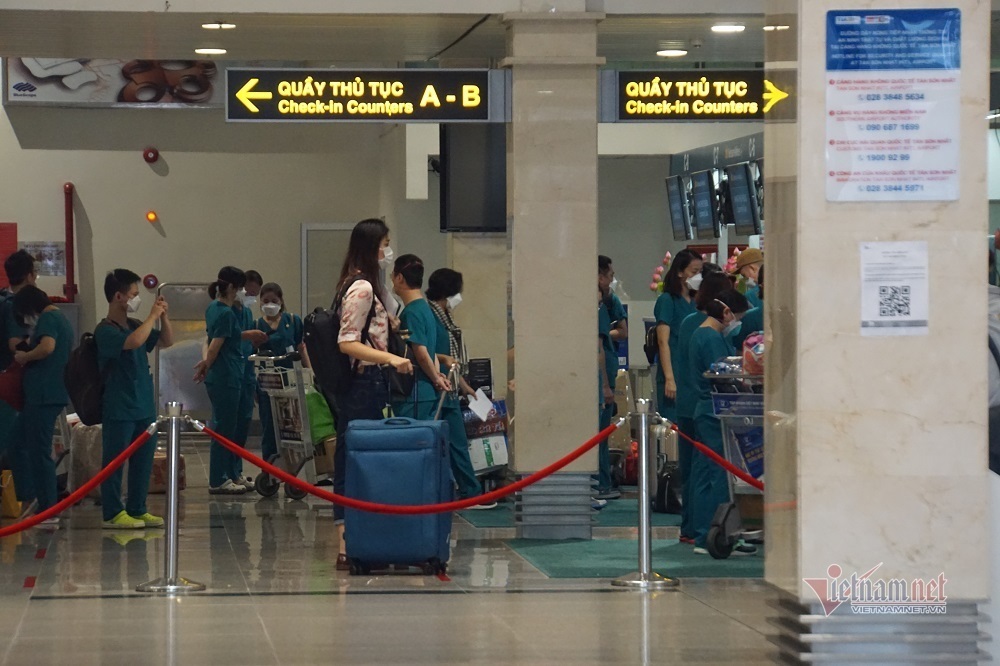 At 5pm on October 11, the first flight took off in HCM City heading for Hanoi, carrying 120 passengers.
In order to take the flight, passengers had to satisfy a series of requirements, including negative PCR testing results, full vaccinations, health declaration and 5K implementation.
This marked the reopening of the commercial air route after a long period of interruption.
After 160 days of lockdown, many people in HCM City and people who had to stay because of the 'stay where you are' policy, wanted to fly to Hanoi for family reunion or for their work resumption.
However, the requirements on full vaccination, testing results before getting on board, and the mandatory concentrated quarantine after landing in Hanoi caused many to cancel the flight.
Fortunately, on October 11 late afternoon, Hanoi People's Committee agreed on removing the requirement on compulsory concentrated quarantine on passengers from HCM City.
In its document to the Ministry of Transport (MOT), Hanoi said it agreed on a pilot program on providing flights on October 10-20 between Hanoi and HCM City, and Hanoi and Da Nang with the frequency of one flight per day, with 50 percent capacity (there is also distance between passengers on airplanes).
Hanoi allowed passengers who can satisfy the requirements set by the Ministry of Health (MOH) and MOT to monitor their health conditions at home.
The reopening of the Hanoi-HCM City air route was one day late. However, the timely adjustment of the policy on compulsory concentrated quarantine has been applauded by the public.
Six fights were provided by Vietnam Airlines on October 11, including two between Hanoi-HCM City, two Hanoi-Vinh City and two HCMC-Thanh Hoa.
Of these, the flight from Hanoi to HCM City and from HCM City to Vinh and Thanh Hoa were nearly fully occupied as per the allowed limit.
Hai Phong City has also changed its policy on controlling passengers landing in Cat Bi International Airport to remove obstacles when reopening domestic air routes.
The passengers landing in Cat Bi and staying in Hai Phong don't have to spend concentrated quarantine. Meanwhile, passengers from areas with high risks as announced on MOH's website will have to spend home quarantine for 7 days and have to test twice.
According to the Airports Authority of the Central Region, with the reopening of domestic routes, Da Nang Airport will have four flights to/from the city.
Meanwhile, Vietnam Railways Corporation said it would begin selling tickets for Hanoi-Hai Phong, Hanoi-HCM City routes from 8am on October 12. 
Thuy Duong

The capital city has recently introduced a seven-day quarantine policy for passengers arriving on flights from HCM City.

The Hanoi People's Committee on October 11 issued Document No.3487/UBND-DT on the pilot resumption of regular domestic flights to and from the capital city.