A RoK citizen dies of COVID-19 in HCM City
A citizen of the Republic of Korea who was infected with the SARS-CoV-2 virus has died of the disease at a hospital in Ho Chi Minh City.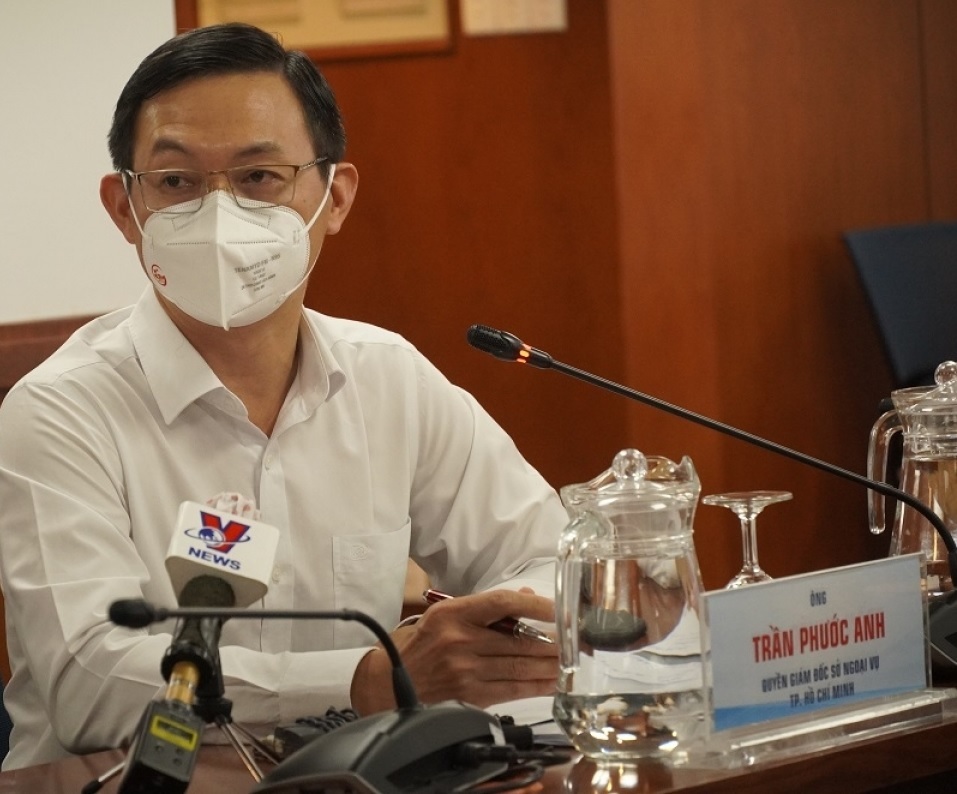 Tran Phuoc Anh, acting director of the HCM City Department for External Affairs, gives initial information about the Korean death of COVID-19 in the city.
 
Tran Phuoc Anh, acting director of the HCM City Department for External Affairs, confirmed the news, adding that his department had contacted relevant agencies including Cho Ray Hospital, HCM City Police, and Municipal Immigrations Service to get more information.
Specific information about the case will be provided by the hospital and the police, Anh said.
He revealed that the Department of External Affairs had sent an official note to the Korean Consulate General in Ho Chi Minh City, and at the same time extended condolences to the deceased patient's family.
HCM City is the largest coronavirus hotspot in Vietnam at present. The southern metropolis has recorded more than 34,000 new cases since the resurgence of the virus in late April, making up more than half the total number of new cases recorded in Vietnam during the latest outbreak.
The Ministry of Health on July 19 announced an additional 80 COVID-19 fatalities recorded in Vietnam from July 9 - 19, with 70 cases in HCM City alone. 
The new cases raised Vietnam's COVID-19 death toll to 334, including 299 cases documented during the latest coronavirus outbreak.
Most of the deaths were elderly patients who suffered from underlying illnesses such as hypertension, cancer, severe pneumonia, multi-organ failure, and diabetes (type II). 
Source: VOV