850-ton robot digs Nhon-Hanoi railway tunnel
The contractor for the Nhon - Hanoi urban railway project has transported the first components of a tunneling machine to the Kim Ma underground station.
The tunneling robot used to dig the Nhon - Hanoi urban railway is manufactured using TBM (Tunnel Boring Machine) technology from Germany.
According to the Hanoi Urban Railway Management Board, the remaining parts of the tunneling machine will be transported to Hanoi in December. It will be used to drill 4km of tunnel.
Photos of the robot: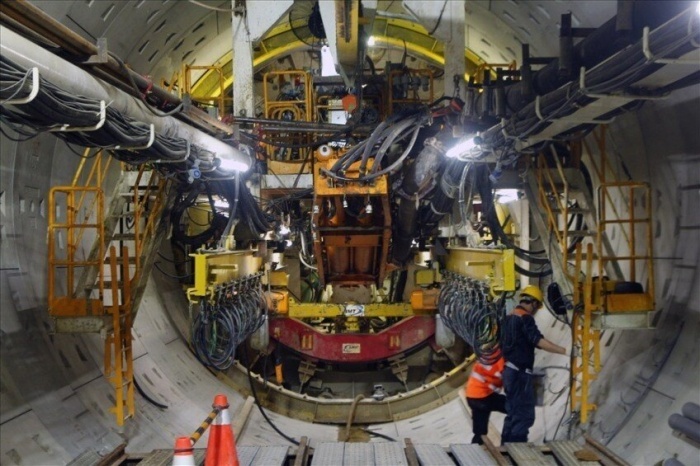 Contractors are installing components of the robot.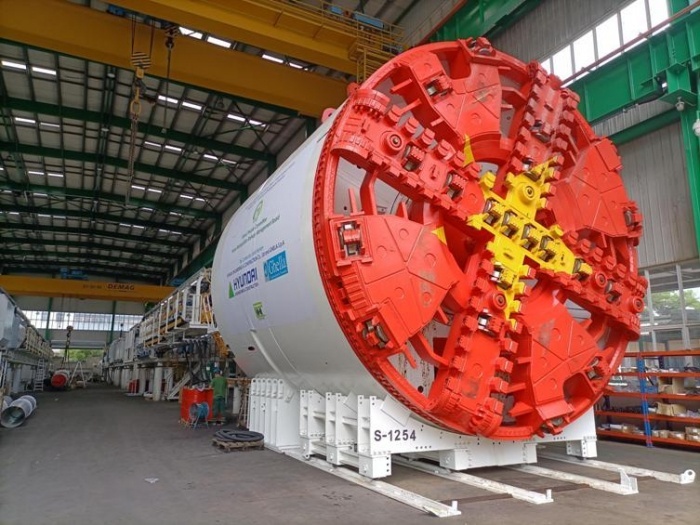 The tunneling machine has a length of more than 100m, weighs about 850 tons, with the front shield of 6.55m in diameter.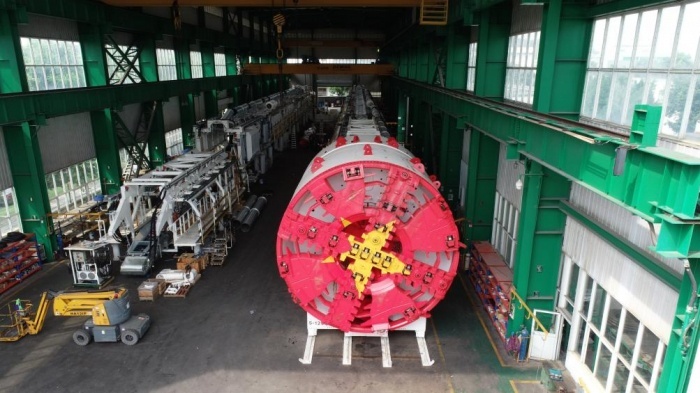 It is expected that the installation of this machine will be completed within two months and the machine will start drilling the tunnel in March 2021.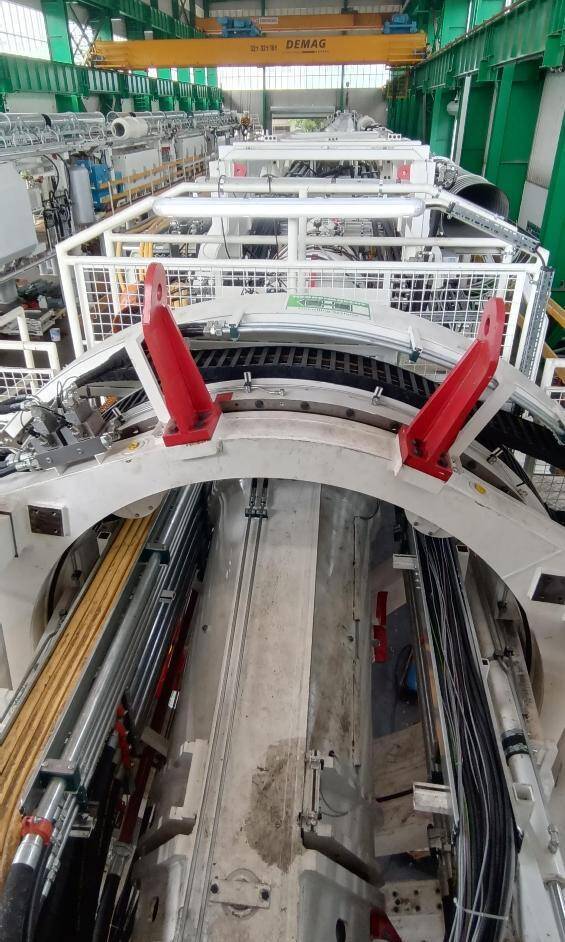 Under ideal conditions, each day the machine will dig about 10m of tunnel.
If drilling is conducted continuously, it will take more than one year (400 days) to complete the 4km tunnel.
Vu Diep

The trains of the Cat Linh-Ha Dong urban railway will start a trial operation within 20 days in early December to assess the quality and safety of the entire system.