3rd train of Hanoi's metro railway arrives in Vietnam
The third metro train of the Nhon-Hanoi station urban railway project has arrived at Hai Phong Port in the northern city of Hai Phong, according to the Hanoi Urban Railway Management Board (MRB).
The train will be transported by super-long and super-heavy vehicles to Hanoi, where it will be assembled and run on a trial basis before being put it into operation.
The remaining seven trains are being manufactured in France. It is expected that they will be transported to Vietnam in July 2021.
The Nhon-Hanoi Station urban railway project uses 10 trains, designed by French manufacturer Alstom.
The new train is painted in green, pink, red and white. The locomotive is decorated with the image of Khue Van pavilion, the symbol of Hanoi.
The train is designed in standard size (1,435 mm), and made by aluminum alloy with light weight, has a long life, and is environmentally friendly. It meets the latest European standards with luxurious style, and is modern and fully equipped.
It uses the communication-based train control solution called URBALIS, which is Alstom's most advanced solution.
The train is capable of carrying 944-1,124 people, with a density of about 6.6 - 8 people/m2 and can run at a commercial speed of 35km/h, a design speed of 80km/h.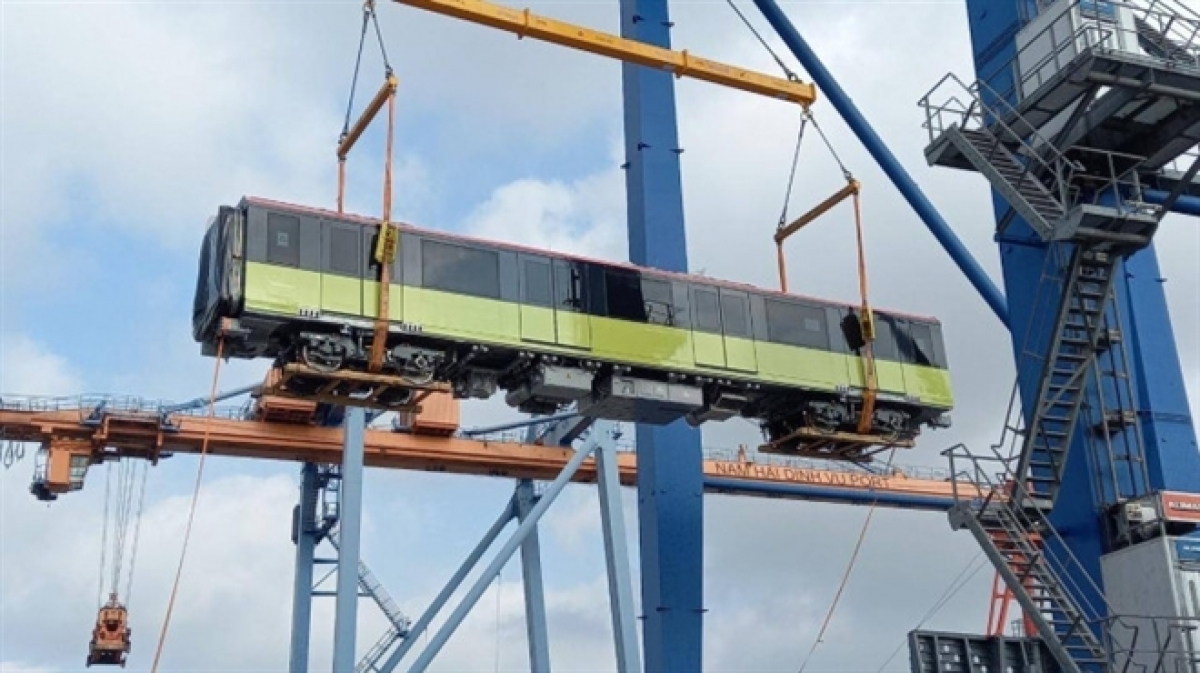 The arrival of the carriages marks the completion of the third train which has been specifically produced for the line. Indeed, a total of ten trains are set to be used on routes throughout the capital.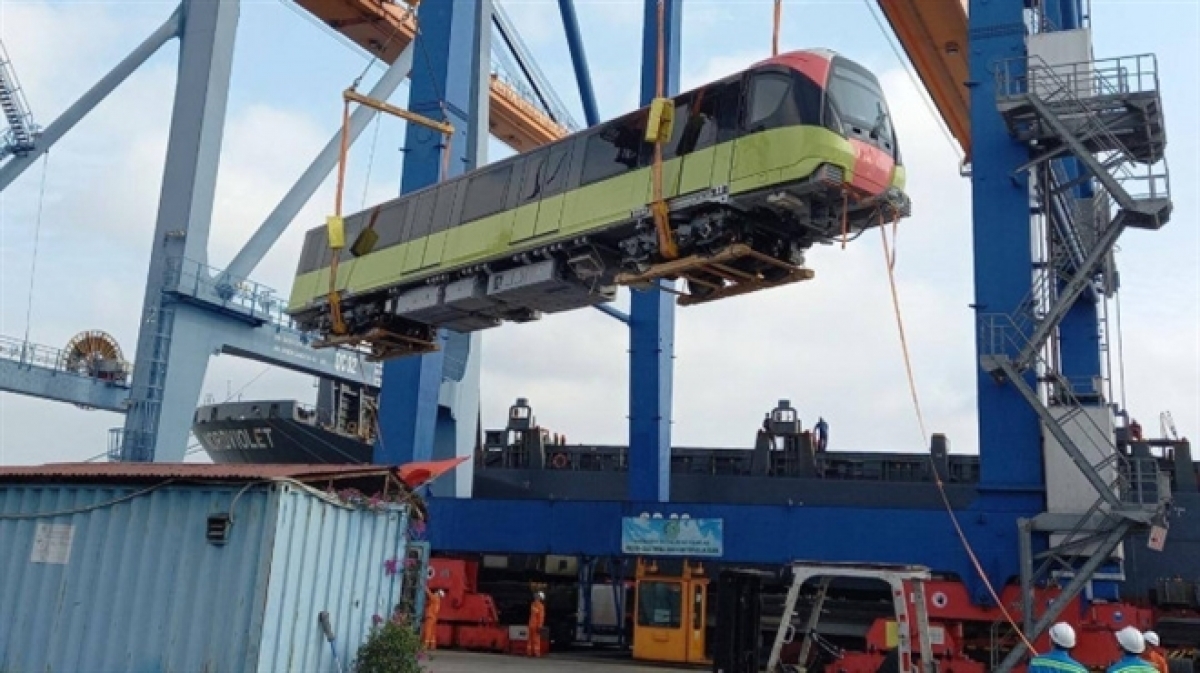 The metro train will be then transported to Hanoi, due to arrive at Nhon depot on February 23.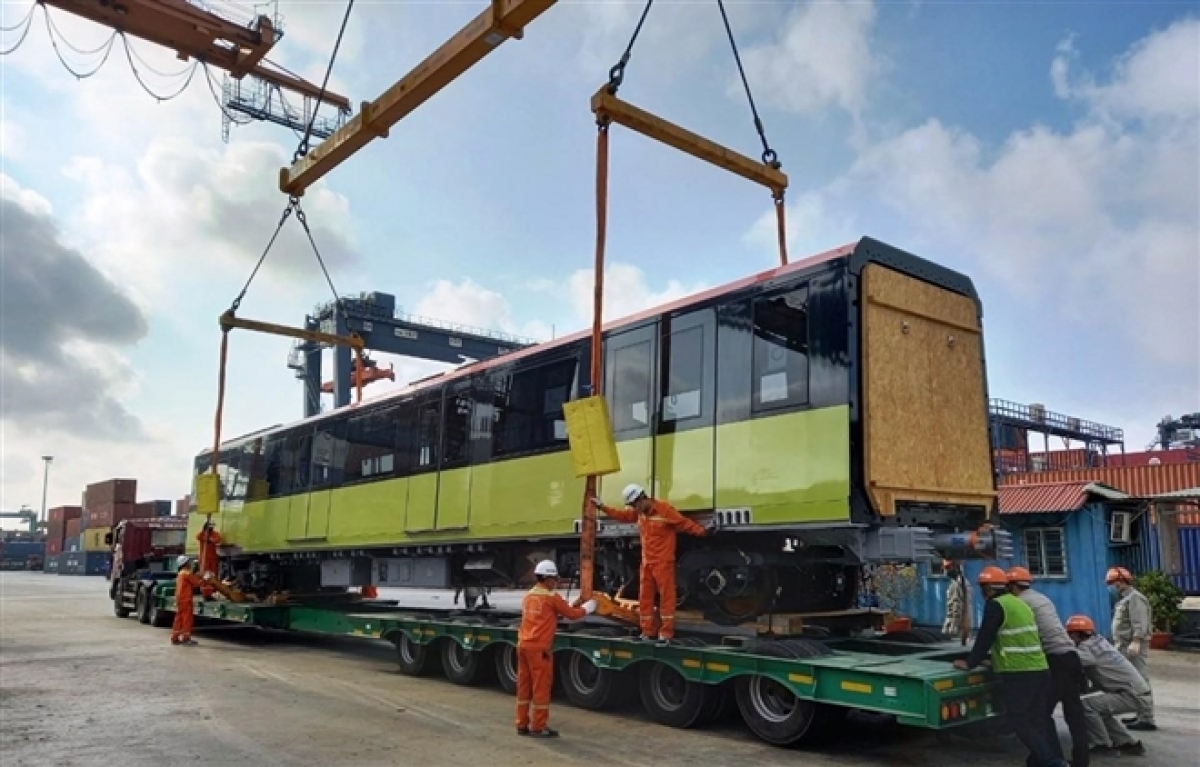 The train, originally manufactured in France, consists of four carriages. Most notably, it has been fully equipped to feature an array of modern facilities.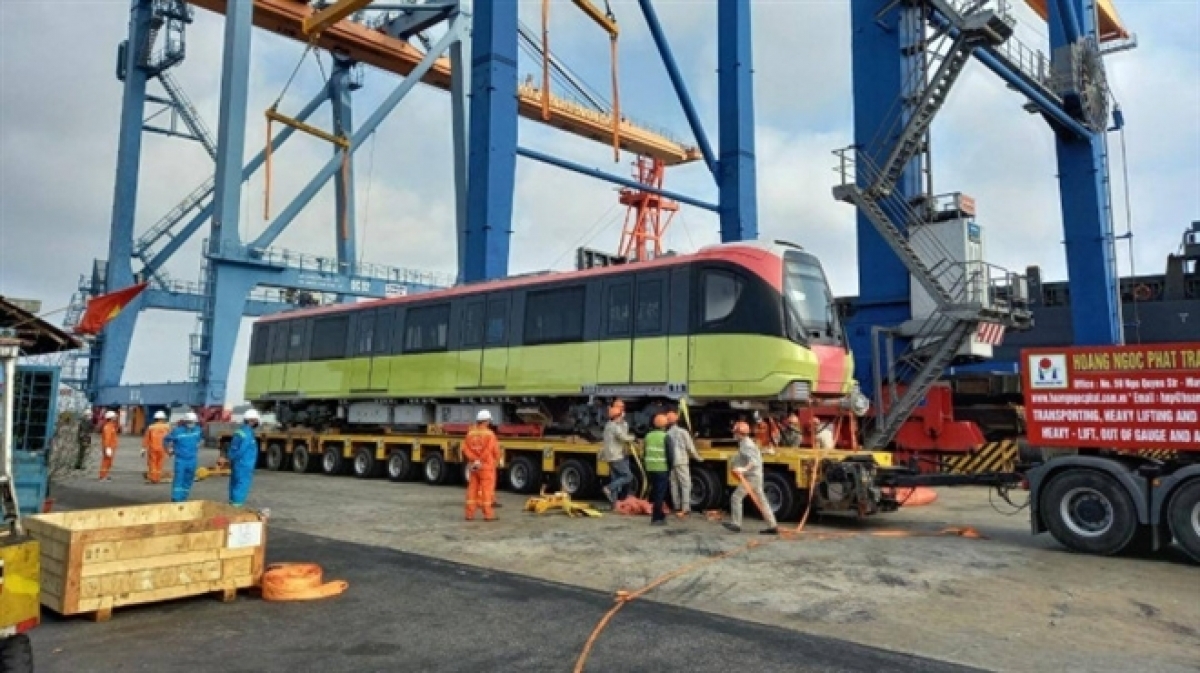 At present, the other seven trains are now in the process of being manufactured in France and are scheduled to arrive in the nation by July.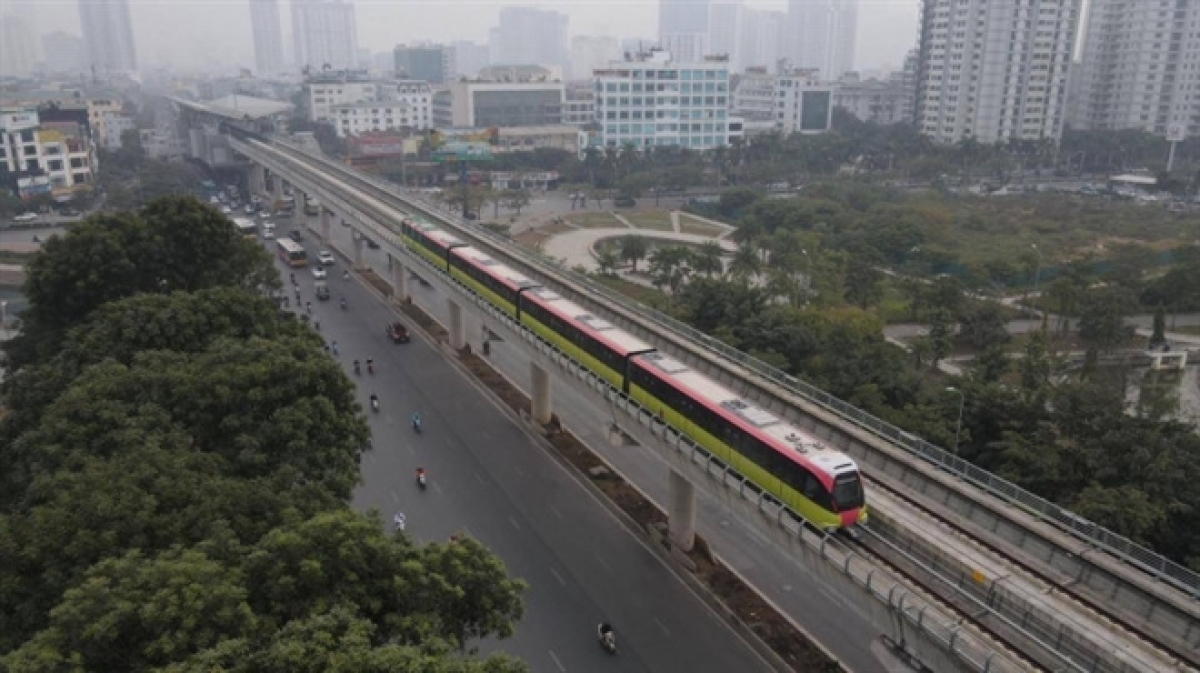 The first and second metro trains were transported to Vietnam on October 18, 2020 and February 5, 2021, respectively. The first trials to test both the trains and the tracks took place along a 10-km long route on January 22. Photos: VTC
Vu Diep

The Nhon-Hanoi Railway Station metro line is open to visitors from January 23.