2,500 doctors give remote consultancy to Covid-19 patients nationwide
The 'Thay thuoc dong hanh' (Companion physicians) network has mobilized 2,500 doctors and nurses nationwide to give advice to Covid-19 patients who cannot go to medical units.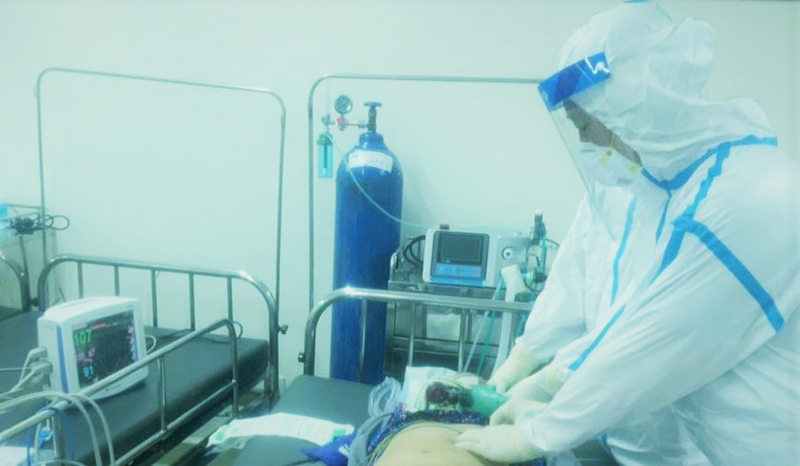 On July 25, the Vietnam Young Physicians Association joined forces with the Covid-19 Rapid Response Information Team to establish the network to give advice and support to infected patients who are likely to be eligible to become home quarantined across the country.
The physicians focus on giving advice to Covid-19 patients who need urgent assistance or those who still cannot be brought to medical units for treatment (because the infection has just been discovered or because medical facilities are overloaded).
They also give consultancy to patients monitored at home after their initial treatment at medical facilities; those who have had contact with infected patients but their latest test shows a negative result; and those who are at high risk because they stay in a closed atmosphere with Covid-19 patients.
These groups of people don't know when they need to be hospitalized, which medical experts they need to call, or where to call to ask for advice while they are under home quarantine.
Some cannot contact medical agencies when their conditions turn more severe, so they may panic.
"The network is set up to help patients and help ease the overloading of the national medical system," said Le Tuan Thanh, deputy chair of the Hanoi Young Physicians Association.
The network was established amid the rapid increase in the number of new Covid-19 patients, with 7,000-8,000 newly reported cases a day. As many as 76,000 patients still have not been discovered, thus causing overloading and many infected patients still cannot be hospitalized.
The network has called for 2,500 volunteers who are working or retired physicians, living in Vietnam or overseas, and medical workers regardless of position, to join the network.
A switchboard to connect people online will be put into operation, which will coordinate work in real time for volunteers, thus helping thousands of doctors to give remote advice to thousands of Covid-19 patients at the same time.
The members of the network will give advice to patients on how to take care of themselves, assess patients' situation, and classify patients in accordance with five levels. They will recommend that they continue to stay at home, be hospitalized, or brought to emergency aid.
If patients have one serious symptom, the information will immediately be given to the hotlines of districts for further monitoring and treatment in the next days.
Information about infected cases or suspected infections will be sent to the network. 
Thuy Hanh

The COVID-19 pandemic has revealed many inequalities between countries, including the anxious gap in vaccination against COVID-19 that could threaten peace-building efforts and development achievements,
Vietnam logged an additional 5,174 new COVID-19 infections, including 5,155 domestic and 19 imported cases, from 6am to 6:30 pm on July 26, the Ministry of Health reported.