17,000 research articles published internationally in 2020
Vietnamese authors have published 17,028 articles internationally this year in Scopus journals, including ISI, according to Elsvier.
The figure demonstrates an increase in 4,462 articles compared with 2019 (12,566 articles) and it is nearly double that of 2018 (8,783 articles).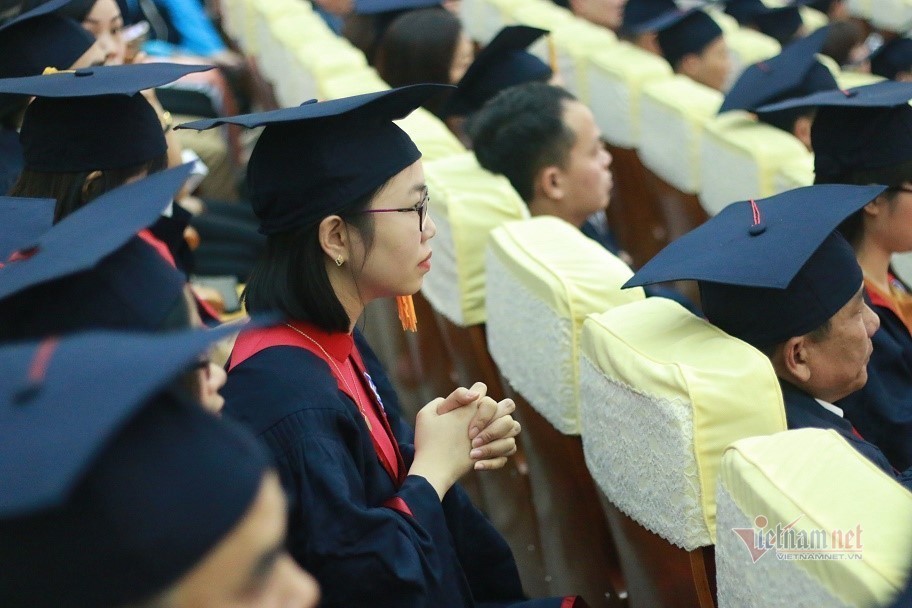 Of these, 16,346 articles published by December 10 belonged to higher education establishments, which accounted for 94.3 percent of total articles.
The statistics were released after compiling the reports of 243 training establishments and 38 research institutes nationwide which produced PhDs in 2018-2019 and in 2019-2020.
If considering education establishments belonging to Ministry of Education and Teaining (MOET), the number of ISI/SCI/SCIE articles on products of science and technology projects at ministerial level has increased considerably, by 25 percent in 2016-2020.
In 2020 alone, MOET decided to award 2,412 ISI articles published in 2019, totaling VND8 billion.
The financial sources for scientific and technological activities are still mostly from the state budget, while non-state funding remains very modest.
Meanwhile, the budget for scientific and technological activities allocated by the State to MOET is very low in comparison with the demands for support and universities' research potential.
In 2016, MOET approved 298 projects at ministerial level. In 2017, it approved 264 projects, while the figures were 165 in 2018, 211 in 2019 and 221 in 2020.
In 2016-2020, MOET implemented 18 scientific and technological programs at ministerial level and the implementation of the programs was presided over by units with powerful research capability.
The programs were mostly in engineering science and technology (7 programs) and agriculture – forestry – fisheries – medicine (5).
Four units were allowed to implement two programs during the period, namely the National University of Civil Engineering, University of Transport and Communications, Hue University and Thai Nguyen University.
In general, science and technology programs at ministerial level include 4-10 component projects with modest budgets, between VND3 billion and VND10.5 billion.
There were two programs that were 100 percent funded by the state (which were approved before Circular 16 took effect) and 16 programs implemented with both state funding and reciprocal capital (5-10 percent).
MOET is now directly managing 43 units, including three regional universities (with 21 universities and dependent units), 34 universities and academies, three junior colleges of pedagogy and three research institutes.
These units are multi-disciplinary, carrying out training and research in all fields, including natural sciences, social sciences, economics, education, technology and engineering, agriculture – forestry – fisheries, medicine and pharmacy, and natural resources and the environment.
The teaching staff accounts for the majority of the research contingent, with 184 professors, 1,947 associate professors, 5,557 doctors, and 13,825 masters. They teach 5,088 postgraduates.
The main functions of universities are preparing students with doctorate, master's or bachelor's degrees, and carrying out research as well as transferring technologies to serve the country's development. 
Thanh Hung

Thirty tertiary education establishments in Vietnam and ASEAN have been ranked and rated with stars in accordance with the UPM (University Performance Metrics) system by a research team from the Hanoi National University.

When appointed as a professor, Prof Ngo Bao Chau, the Fields medalist, thought he would be in more comfortable circumstances.