12 direct flights to the US will repatriate Vietnamese
Vietnam Airlines has been officially licensed by US authorities to offer 12 flights from the US to Vietnam for Vietnamese citizens in 2021.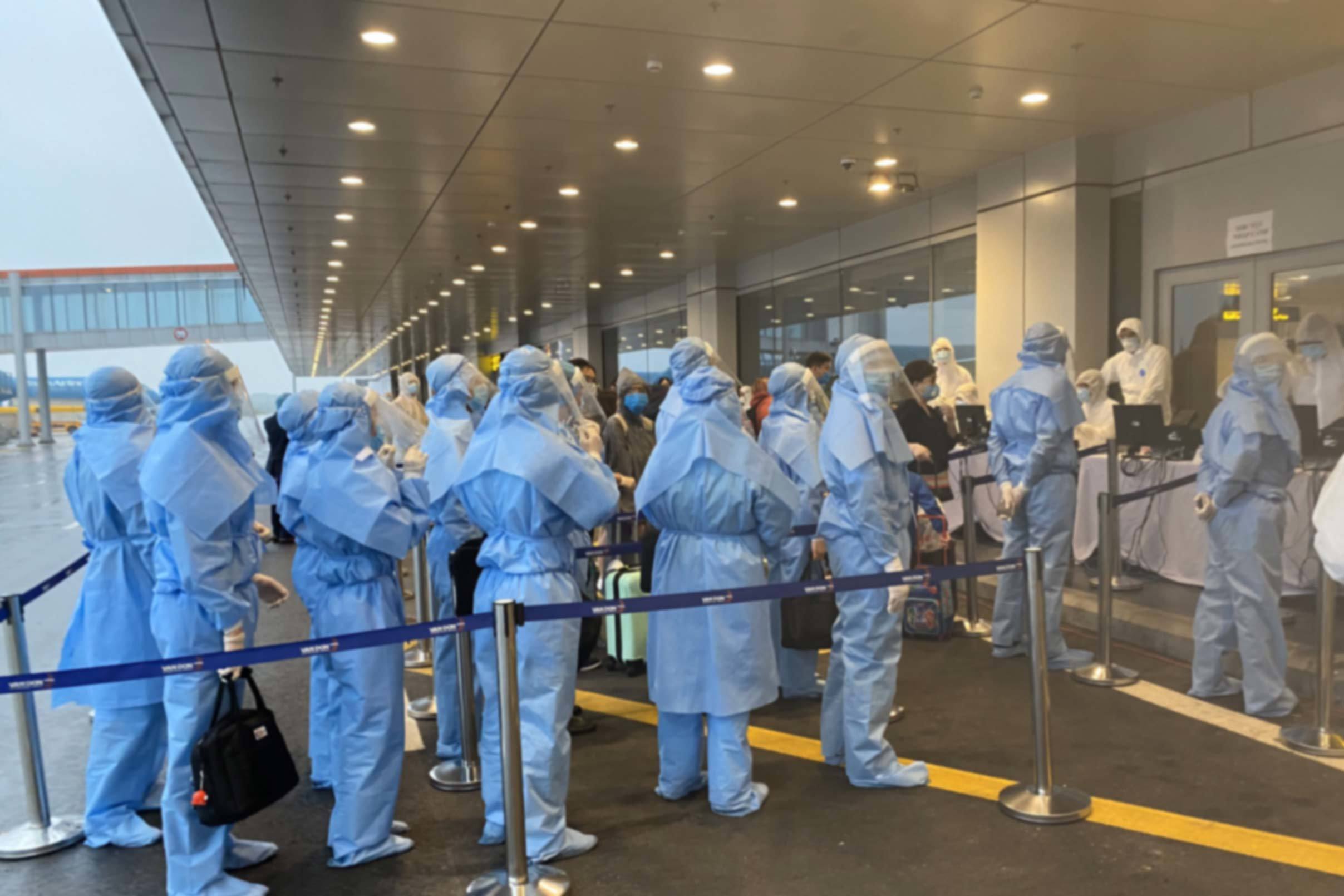 Vietnam Airlines operated more than 20 flights between Vietnam and the US in 2020.
Currently, Vietnam Airlines is developing a plan to operate 12 flights to bring Vietnamese people to Vietnam from the US and apply for take-off and landing slots at airports.
The first flight is scheduled to depart on June 22 from Hanoi to Washington D.C., via a stop in Alaska. It will arrive in Vietnam on June 24.
With a total round-trip flight time of more than 30 hours, Vietnam Airlines will use the most modern wide-body aircraft such as Boeing 787 and Airbus A350 for flights to the US.
All epidemic prevention and control measures are being implemented by the airline according to the highest safety standards to prevent the risk of infection on the flight.
In 2020, Vietnam Airlines operated more than 20 flights between Vietnam and the United States to transport repatriated citizens, goods and experts.
Flights in the form of charter flights are a stepping stone for the airline to test, evaluate and prepare for a plan to regularly operate the route between Vietnam and the US in the future after the Covid-19 pandemic is under control and market demand changes positively.
Vietnam Airlines is still the first and only airline in Vietnam that has been granted a license to fly to the US by the US Transportation Security Administration (TSA).
TSA's license issued on June 8 is the most important legal condition for these flights to take off.
Airlines wishing to fly to the United States must have the entire system approved by TSA, and departing airports from Vietnam must also be certified by TSA to be eligible for aviation security.
TSA's inspection and approval process to license Vietnam Airlines to carry out 12 flights carrying citizens home lasted more than a month.
To prepare the legal procedures for the 12 flights, Vietnam Airlines worked with the US Department of Transportation (DOT), the US Federal Aviation Administration (FAA), the US Customs and Border Protection (CBP), the Civil Aviation Authority of Vietnam and the authorities of the airports that the airline plans to fly to or go through.
Vu Diep

Given COVID-19 developments, the Ministry of Transport (MoT) has approved the suspension of passenger flights to Con Dao Island and those linking Quang Ninh and Gia Lai provinces with Ho Chi Minh City.

Although "vaccine passports" are yet to become official, airlines are nonetheless preparing for the resumption of international flights based on their introduction.